You're not looking for someone to complete you.
Do you think you're ready for a relationship or are you just lonely? It's never a good idea to rush into a relationship, especially not immediately following a breakup. Rebound relationships tend not to go the distance and rarely make you feel better about yourself or your past relationship.
We can go for long periods of time without being in a relationship, though some people feel so terrified at the prospect of not being with someone that they act too quickly to get into one. But how do you know when you're ready to commit to being with another person?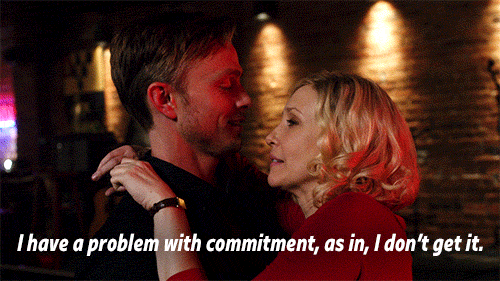 Giphy
To be a good partner to someone else, you must love yourself first because it's impossible to truly love another if you aren't comfortable with yourself. In fact, the one essential relationship we have in our lives is the one we have with ourselves and it's the one upon all our relationships are built.
People sometimes say that they're dating themselves; for some, it means that's they're indicating their advantaged age, while others mean that they take themselves out and enjoy their own company. There's even a movement where people are marrying themselves as a statement to the world as if they're saying, "I'm enough right now."
When you love yourself, you have enough love to give to others and have the inner strength to be able to handle the challenges that being in a relationship with another person entails.
Now, I'm not saying that you should put off being in a relationship if you're not 100 percent in love with yourself, or if the real reason you're not ready is because you're afraid of being hurt. Sometimes you need to take a leap of faith and trust that you're ready and that the other person is too, and that together you can create a healthy and loving relationship.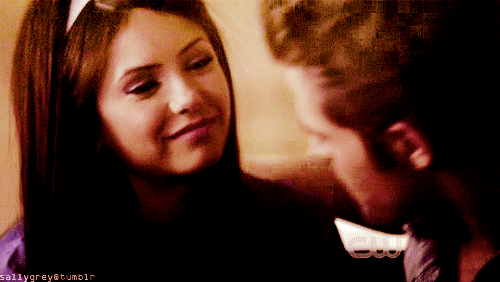 SheSaid
You don't have to spend hours soul-searching; there are signs and indications that you show that you're ready for a relationship.
Astrology can give you some guidance. Here's how you show you're ready for a relationship, based on your zodiac sign.
ARIES (March 21 - April 19)
TAURUS (April 20 - May 20)
You can see sharing your life with another. While a relationship can't be the only thing you have in your life, it does affect it in many ways and you need to be able to make room for it. With a relationship, you become connected to your partner's friends, families, pets, ideas, activities, likes, dislikes, living situation, feelings on religion, politics, and even their entertainment options.
Read: The 5 Brutal Truths About Loving A Taurus, As Written By One
GEMINI (May 21 - June 20)
CANCER (June 21 - July 22)
You're able to leave any exes and past relationships in the past, and can give a new relationship the time and attention it would need. If you're too wrapped up in the past, there'd be no room for someone new. While there's safety in the past, you know you're strong enough to be vulnerable with a new love.
Read: The 5 Brutal Truths About Loving A Cancer, As Written By One
LEO (July 23 - August 22)
You want nothing less than unconditional love. You know you deserve the best and a love that comes with conditions or makes you change to accommodate it isn't for you. You know you're a catch and you don't need to try to convince someone to love you.
VIRGO (August 23 - September 22)
You got rid of that list of the qualities that your perfect partner must have. You know that having an impossible set of expectations and must-haves is a way of blocking out any possibilities. You're open and not letting your tendency for perfection get in your way.
Read: 7 Brutal Truths About Loving A Virgo (As Written By A Virgo)
LIBRA (September 23 - October 22)
SCORPIO (October 23 - November 21)
SAGITTARIUS (November 22 - December 21)
CAPRICORN (December 22 - January 19)
You know what's important to you and what you want in a relationship, but that doesn't make you inflexible or unable to compromise. You're not going to mold yourself into what you think is more appealing nor are you going to place restrictions on a potential partner. You're ready to do the work that a healthy relationship requires.
Read: 7 Brutal Truths About Loving A Capricorn, As Written By One
AQUARIUS (January 20 - February 18)
PISCES (February 19 - March 20)
You're not dependent on another person to make you happy because you can do that for yourself. You aren't someone who needs constant distractions as you're not afraid to be alone. You're creative, imaginative, and perfectly content making art or appreciating it, but you aren't so self-contained that there isn't room for another person.
Read: 7 Brutal Truths About Loving A Pisces, As Written By One