Admit it, you're intrigued.
Everyone has their own wants and desires in the bedroom. Sometimes your needs are pure and innocent — just the gentle touch of a loving man. But other times, your inner wild child comes out and you just want to be punished — or do the punishing.
Here's the thing about cuckolding, there's no real physical pain or abuse going on. It's nothing like BDSM, 50 Shades of Grey, or anything like that. You're just taking part in intercourse with someone other than your husband ... while he watches.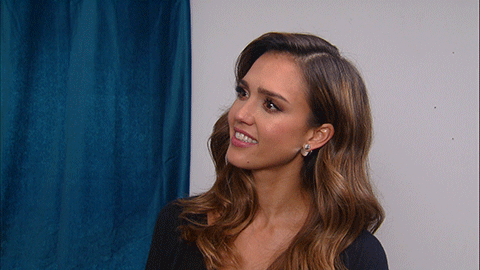 Cuckolding has actually become a really common fetish amongst married couples and single people alike. No surprise it's popular for married people as they can often get bored in their marriages and want to spice things up a bit. But I guess single people take pleasure in getting with someone's wife, too.
I say, to each their own. Fetishes are normal and everyone has their own unique tastes. If you want to be spanked repeatedly while having intercourse or watch your wife get groped by another man, who are we to judge? You're not alone in these cravings, there are others out there who appreciate what turns you on, too.
Take a look at these 7 excerpts from erotic cuckolding sex stories we collected just for you!
Cuckolding ... With Her Boss
"I will tell you what to wear each day and if you need to buy clothes I will give you the money." Generous. "I may ask you to take some clothes off during the day, such as now for example, I might suggest you go to the ladies room and take your bra off. And by the way, Chris, your wife is soaking wet between her legs." His upward groping had reached their purpose and I had noticed Karen move her legs apart to provide him with access. He continued rubbing her. "Always wear stockings. Now go and take your bra off and meet us over there by the lift, we are going to my room and Chris can watch while I fuck you."

Karen leaned towards Jack and kissed him on his lips, her red lipstick leaving its mark. Not long after, Karen walked towards us from the ladies. Her leather jacket was gaping open to disclose her pert boobs to anyone looking. I was. Jack was. Another couple were who had joined us just as the lift arrived.

Jack put his arm around Karen's waist and pulled her jacket more open leaving her utterly and hopelessly exposed. The couple with us in the lift certainly noticed Karen's naked boobs through the sheer silkiness of her blouse and her stiff nipples couldn't be hidden.

Out of the lift Jack removed Karen's jacket and passed it to me and we attracted stares from maids and guests as we progressed down corridors.

"But I felt so alive and so sexual," Karen said later. "I loved being so vulnerable; I so wanted it badly."

READ THE FULL EROTIC STORY HERE: My Boss, Jack (Not To Mention My Wife)
Older Couple Has Sexy Fun In The City
Margaret leaned into Gary and said something to him and then got up off the chair and headed down the bar past me and towards the bathroom still without making any suggestion that we knew each other. She returned a few minutes later and as she passed behind me I felt her reach over and slide her hand into the outside pocket of my jacket. She quickly removed her hand and walked back down the row of chairs to sit beside Gary again.

As soon as she sat down Gary reached over to caress her leg again and was getting bolder by the minute. As I watched the two of them work themselves into a controlled lather, I reached into my jacket to see why Margaret had put her hand in there. I had trouble keeping my jaw from falling open when I discovered her soaking wet thong bunched up in my pocket. Obviously Margaret had gone to the bathroom to remove it so she could give it to me and let me know that Gary now had open access to her dripping snatch.

READ THE FULL EROTIC STORY HERE: Older Couple Has Sexy Fun In The City
My Wife And The Car Salesman
She is a receptionist in a doctor's office, and they close down the office every day between 11:30 and 1:00. About once a week, he would pick her up in a small RUV when she got off for lunch and they would drive to a Wal Mart close to her office. He would park the van in a remote corner of the lot and they would close all the curtains in the van. They would then get completely naked and he would fuck my wife for about an hour in broad daylight, until she had to return to work.

A few months before this, we had started a relationship in which she was free to have sex with anyone she wanted, and we were to be honest about it. She didn't mind telling me about her adventures, even took a lot of joy in it. So we were both excited about her new "toy." She said he had a very nice package, and his cock was so big that she liked to suck it before they had sex, to get it lubed up with her saliva so it was easier to get it in her pussy, even though her pussy gets pretty wet on its own.

After she had been fucking him for a few weeks, she told him about our relationship, and that I knew she was doing him and I didn't mind. So, on a few of their "excursions" she would ring me up on her cell and lay the phone in the floor of the van while they fucked. Needless to say, this was very hot for me, sitting at work and listening to all the stuff they were saying, and her moans and whimpering. One of these times, I actually came in my pants when I could tell she was having an orgasm. I had to hurry to the men's room and wipe the cum out of my shorts quickly before it leaked through to my pants. Another time, he picked up the phone and told me, "You must be crazy, mister, but I'll tell you, your wife has got some great pussy, and she can fuck like a Trojan." I thanked him and told him I was glad he enjoyed her. I told him to work her over real good, and he said that it was she who was working him over.

READ THE FULL EROTIC STORY HERE: My Wife And The Car Salesman
My Cuckoldress Wife Fantasy
Then it rang, I answered it as fast as I could. "I hope you can hear me?" she said. I replied "yes." Then I seen her next to the sliding door. She was standing naked in just her shoes and holding her phone in her hand by her side. A man walked towards her and I seen her kneel down in front of him and I could see her whole back and her head bobbing back and forth, then up and down on his cock. I heard the noises of her gagging and slurping on his cock through the phone. Then a text came in, it was a photo of her from the side of what I was watching. As I looked back up, I seen another man walk up to her. She had one hand on one guy's cock and began sucking the other guy's cock. She stood up and they all walked off into the room. I could no longer see them, but I could hear as the men were telling her to suck harder and faster. The man's voice said "get on the bed, SLUT!" her reply was, "fill me with black cocks so my husband can hear me scream."

It wasn't long and she was screaming. She was yelling out "fuck me" over and over. I glanced at the family downstairs, seeing them all getting their coats on and then coming out and leaving in a minivan. I rolled my car window down and I could hear her screaming outside. I now knew why they were leaving; they weren't being discreet at all. Then the male voice told her to "get up and go out on the balcony."

I watched her walk out naked onto the balcony so the world could see. He bent her over the railing and was fucking her from behind, she stared right at me as she moaned loudly into the wide open parking lot. Her tits were swinging back and forth over the outside of the balcony in the rhythm that her pussy was being pounded. The other guy made his way out and sat down in a chair and watched. His cock was hard and available for anyone to see also. Then she was directed towards the sitting guy. She began sucking the man sitting down while being fucked from behind. I watched him stop for a second and then thrust into her hard. She began stroking and sucking the other guy until I seen her gag and some cum drip out from her mouth. The guy pulled out of her pussy and slapped her ass as the cum dripped from between her legs and off of his cock. He yelled out "Thanks Bitch." The other guy pointed towards the ground and she immediately got down on all fours and licked the balcony floor. I'm assuming to clean up what she didn't swallow.

READ THE FULL EROTIC STORY HERE: My Cuckoldress Wife Fantasy
Young Visitor
She starts riding him, pushing deeper onto him, feeling it filling her pussy, making her even wetter. Peter grabs her hips, thrusting in deeply, pumping his young hard cock into her, fucking her hard, deep and fast. Susan reaches down and touches her clit as she feels her own orgasm building, rubbing it hard as he fucks her hard. He pulls her nightie off and grabs her soft tits, squeezing them as Susan rides him harder. She lets herself go, feeling her juices squirting out over his cock, wetting his bed just as he spurts his cum deep into her.

Susan creeps back to our room, sliding slowly into our bed, trying not to wake me, not even having put her nightie back on. She rolls over, putting her back to me and snuggles against me. I have been laying there thinking about what she has been doing, my cock very hard and I slip straight into her as she presses against me.

I grab her hips and pump my hard cock into her, fucking her hard and deep, sliding into her cum filled hole. "Mmmmm, your cunt is soo wet, honey! You feel so good!" I whisper into her ear as I fuck her deep. "I'm not going to last long, you feel so hot and wet!"

"That's ok Adrian, I don't mind. You just enjoy it; I know I have!"

READ THE FULL EROTIC STORY HERE: Young Visitor
Wife Excited About Date With Two Guys
We all turned to watch the show as we sat on the dark patio in the cool evening air with crickets chirping peacefully all around us, watching a veritable sex show in my warmly lit living room. We were gazing through the sliding glass door, invisible to the occupants within. Sure enough, the other fellow, Jeffrey, was pushing his fingers in and out of my wife's pussy and we could tell it was exciting her because we saw her increase her pace as she jerked on Roger's prick.

"Isn't this making you jealous, Sam?" asked Ed.

"I don't know, Ed," I admitted as my cock grew stiff at the sight of my wife making out with one guy, jerking him off while getting fingered by another. "I mean yes, and no. On the one hand, we've been together too long for me to even consider breaking it off. And I'm sure Anne would never leave me for some arrogant young prick she just met. But on the other hand, it feels weird watching her do these intimate things with other men. She had reserved her intimacy for me alone all these years and it feels crazy to watch her getting naked and having her genitals violated. But somehow, you know the earth doesn't explode or anything. She's breaking the rules and really it doesn't matter."

READ THE FULL EROTIC STORY HERE: Wife Excited About Date With Two Guys
Wife Spanked In Front Of Husband
"Yeah, uh, sorry about this Bob," said Jim with chagrin. "But she was really questioning my manhood there." He kept rubbing the soft, tender skin of Susie's inner thighs as he talked. Then he moved his hand up and stroked her outer labia for a moment. He could feel moisture there, so he thrust an exploratory tip of his finger between her vaginal lips. Susie's vagina was slick and wet inside and Jim's probing elicited a moan of pleasure from her.

Bob gripped his throbbing, stiff erection unconsciously as he watched. "Hey! Am I supposed to just sit here watching while you prove to my wife what a real man you are?" he asked helplessly.

"I don't know what you should do," admitted Jim as he started working a finger in and out of Susie's hot, tight, vagina.

Meanwhile, Susie reached up and gripped the bulge in Jim's pants. "My god, you are hard as a rock," she moaned breathily.

READ THE FULL EROTIC STORY HERE: Wife Spanked In Front Of Husband