Apparently it's all the rage.
Everybody's doing it. Or at least some of the biggest stars in the limelight.
We're so easily influenced by some of the most famous, A-list actors or models, just wanting a life resembling half the glamor theirs does.
We want the big expensive houses, shiny brand new cars, and the love that just seems too good to be true.
But would you be willing to try some of their kinky fetishes — like a foot fetish — that they're into in order to achieve such a dream?
More and more stars are coming right out and admitting that they have a serious foot fetish when it comes to getting down and dirty in the bedroom.
Even those celebrities with a foot fetish who won't admit to it themselves have exes who are more than willing to spill the beans about these celebs with (alleged) foot fetishes.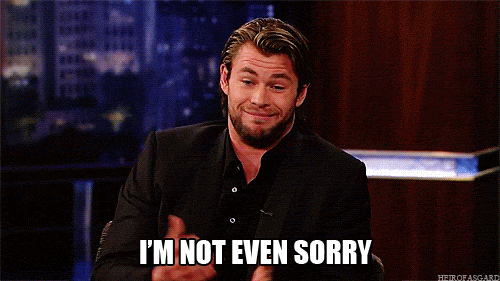 You might be surprised to hear some of the names on the list ... but others may give you that "ah-ha" feeling, leaving you none too shocked.
In the end, celebrities are just regular people like you and me.
So, hey, some celebrities have foot fetishes. Who are we to judge?
Take a look at a few of these A-listers who reportedly a bit particular between the sheets.
Alex Rodriguez
Everybody knows Alex Rodriguez as being an MLB player most notably for the New York Yankees. Well, what you might not know is that he has quite the foot fetish. An ex lover of the famous athlete was quoted saying, "Alex is a player, a big player who cannot go a night without getting laid. And he's got a big foot fetish." I guess A-Rod's got a few tricks up his sleeve...and not just on the field.
Ludacris
Fast & Furious star, Ludacris, is one celebrity you may not have had pinned as a connoisseur of feet. Oh, but he is. He has outright said, "I definitely love girls with beautiful feet. I have a foot fetish." Pretty straight forward, gotta love it.
Britney Spears
It's no secret Britney Spears has always been a little out there. I mean 2005 Brittany shaving her head and losing her sh*t — who could forget?
Well, apparently that's not the only unusual thing she's into.
She, too, has a foot fetish. She has come right out and admitted that she loves when men kiss her feet.
Ricky Martin
I have to give Ricky Martin some due credit here, he knows foot fetishes are a little out there, he's not denying it.
However, the Livin La Vida Loca singer told an interviewer, "It's not good for my image, but I'm what you'd call a foot fetishist. I just find feet really beautiful."
You do you, Ricky.
Elvis Presley
Even the King himself was known to be a lover of feet.
There have been stories of Elvis having his handlers screen women based solely on their feet before he'd have anything to do with them romantically. That's some serious dedication to the fetish.
David Boreanaz
Most notably known for Buffy the Vampire Slayer and Bones, David Boreanaz is one of those stars that stays out of the spotlight — for the most part.
He couldn't hide from the outing of his alleged love of feet, however.
An ex girlfriend of Boreanaz's was quoted say, "David's idea of heaven is giving a long, sensual toe job. He was keener to get my socks off than my knickers. I was spending more time making sure my toes looked right than my hair and my face."
Oh, David.
Looking at you, I'd guess most women can see why she'd oblige ...
F. Scott Fitzgerald
Here's a surprising one. I can't say I imagined the words of J. Gatsby or Nick Caraway coming from someone who was so enamored with feet.
F. Scott Fitzgerald always paid such attention to detail in his writing, but I never would've guessed he'd pay that same attention to a woman's feet.
Much like Elvis, that's actually how he judged his romantic conquests as well.
Quentin Tarantino
So if you've ever seen a Quentin Tarantino movie — Pulp Fiction, Kill Bill — you know that he's a ...unique guy in the first place. So, it's not so far-fetched that he'd be into the foot fetish business.
I mean, he certainly isn't trying to hide it. This picture really just says it all.
Jax Taylor
Photo: RichestCelebrities
Everyone knows Jax Taylor as the womanizing bartender/model from Vanderpump Rules, but what you may not know is that when it comes to those womanizing ways, there's one thing he prefers over everything else: his serious love of female feet.
He was even quoted saying, "Here's the thing about feet: you can't help what you love. You like what you like. I mean, I just can't help it. I didn't say when I was born, 'This is what I want to like.' I like it. I like women's feet, I can't help it. I'm sorry."
What else can you say? Dude loves feet.
Even dirty feet!