Do you love having a daily Bible verse to read? When you pick a quote about strength it doesn't hurt to think it comes as a little blessing from God.
As a young teenager, I remember opening my Bible and closing my eyes as I let the pages sift through my fingers. I'd drop it flat on the table and put my finger down on the page hoping that the daily inspiration I received would be picked by chance.
So many times a verse I memorized as a child became manna for the future. Like little ticking time bombs, a word would finally make sense years later.
One time, while in the hospital delivering my 3rd child too early than I was supposed to, I was terrified about my heath and feared death. I remembered my grandmother loved Psalms 23, and so I meditated on each phrase until my son was born.
How amazing those words became to me. I had never appreciated a single verse from that chapter, I suppose because I didn't have to. Yet, during my time of need, the same chapter that my grandmother prayed each day became my mantra during the darkest night.
Bible verses about strength are inspiring for busy women, Christian or not.
From losing a friendship to gaining weight, sometimes things happen in life that just plain should not. It's nothing you did.
It's nothing you didn't do which can zap your energy just trying to fix a problem you didn't create.
And if you did, it's ever harder dealing with the fear and guilt of it all.
But when unexpected and expected change does happen, there's this tiny emotional alarm that goes off inside and asks, "What could I have done differently? How could I have prevented this from happening?"
The intuitive nature of a woman drives her to think things over — and then think them over some more.
Doing so brings many blessings, along with an awareness of a few dangers. Looking inside can teach us important lessons, but staring into an abyss of regret ruins lives.
And it's especially hard to look inside for answers when it seems there simply may not be any to find, or when those we find just don't make any sense.
Rehashing different scenarios can foster a sense of fear when what a woman really wants is a way to grow from her experiences.
There's a heroine inside of each and every woman, one who longs to tap into her spirit and feel a sense of inner peace and confidence that will carry her through her day with grace. Tapping into the spiritual can help a woman to connect with her mind in a unique way.
Spiritual mind food fuels a healthy thought life. And any form of verbal fitness can't hurt.
Maybe you already have a spiritual practice in place. You can meditate on a strength quote while tuning into your intuitive nature on a daily basis.
During exercise think of a particular word that stands out and ask for God to show you the meaning for it in you life.
Meditate on it while sweeping or doing dishes. You can write a verse on a post it note and put it on a mirror to look at while brushing your teeth.
Spending time with friends can give you an opportunity to ask for new quotes that they save on their cell phones. Maybe ask for them to send you those you think are great for you.
Doing something creative and paint one on a cavas. Draw it in the sand, or why not get a tattoo of your favorite bible scripture?
Faith-filled quotes are an excellent way to refocus ourselves back on what is good in the present moment while encouraging our hope in the future as well.
Here are 26 strength quotes taken straight from the bible​ to provide strong women with inspiration and words of comfort when needed. You'll soon feel even stronger to complete the day ahead!
If you're searching for the best quotes and memes to share with the people you love (or just want to feel inspired yourself) ... look no further! From the sweetest love quotes, inspirational sayings, and relationship truths, we've got you covered.
1. You may not see his hand, but you can feel his heart.
2. "The Lord is my strength and my shield. My heart trusts in Him and He helps me." — Psalms 28:7-8
3. "Those who seek the Lord lack no good thing." — Psalm 34:10b
4. "It is the Lord who goes before you. He will be with you; he will not fail you or forsake you. Do not fear or be dismayed." — Deuteronomy 31:8
5. He takes care of you.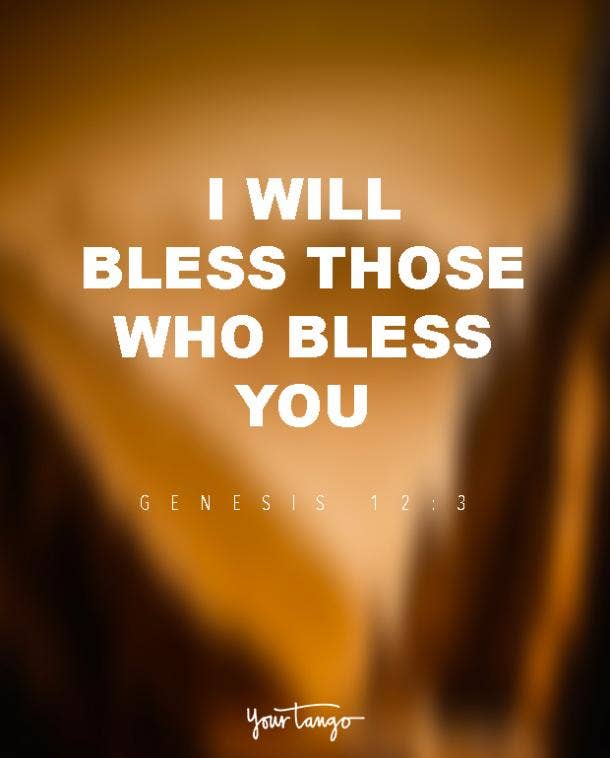 6. "I will bless those who bless you, and whoever curses you, I will curse, and all peoples on earth will be blessed through you." — Genesis 12:3
7. "My presence will go with you, and I will give you rest." — Exodus 33:14
8. "When the righteous cry for help, the Lord hears, and rescues them from all their troubles." — Psalm 34:17
9. Ask and you will receive.
"He gives strength to the weary and increases the power of the weak." — Isaiah 40:29
10. Every trial happens for a reason.
"Peace I leave with you; my peace I give you. I do not give to you as the world gives. Do not let your hearts be troubled and do not be afraid." — John 14:27
11. "I sought the Lord, and he answered me, and delivered me from all my fears." — Psalm 34:4
12. You don't have to do this alone.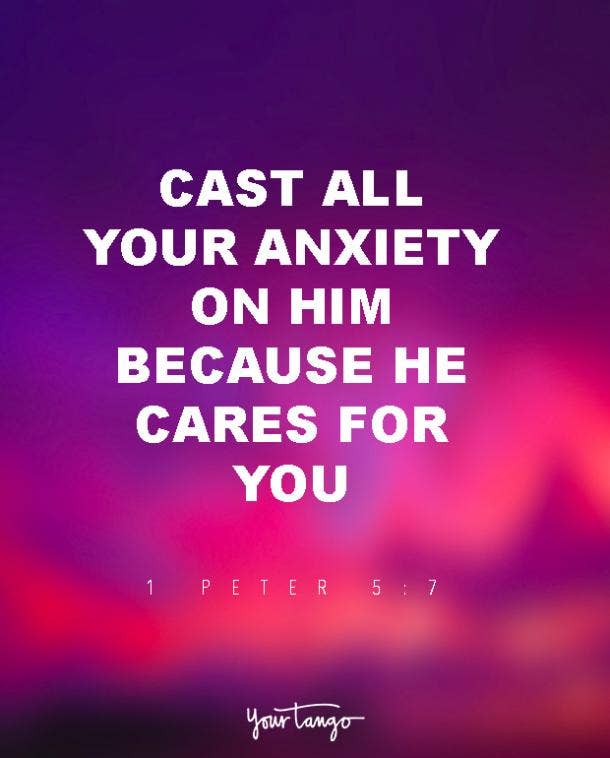 "Cast all your anxiety on him because he cares for you." — 1 Peter 5:7
13. "The Lord is near to all who call on him, to all who call on him in truth. He fulfills the desires of those who fear him; he hears their cry and saves them." — Psalm 145: 18-19
14. You have value even when you think you're invisible.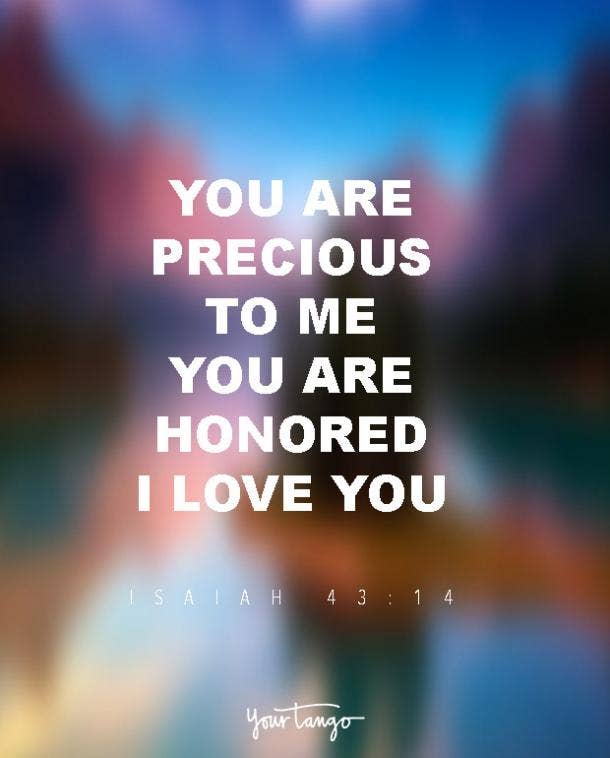 "You are precious to me. You are honored and I love you." — Isaiah 43:14
15. "For God did not give us a spirit of timidity, but a spirit of power, of love and of self-discipline." — 2 Timothy 1:7
16. Trust the process.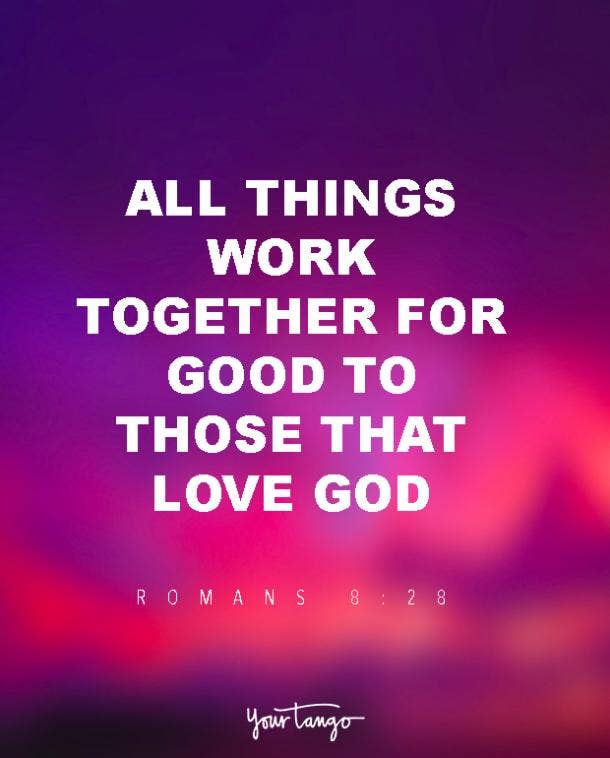 "And we know that all things work together for good to the that love God and called according to his purpose." — Romans 8:28
17. "I have set the Lord always before me. Because he is at my right hand, I will not be shaken." — Psalm 16:8
18. You are not who you were and you are becoming even more beautiful by the day.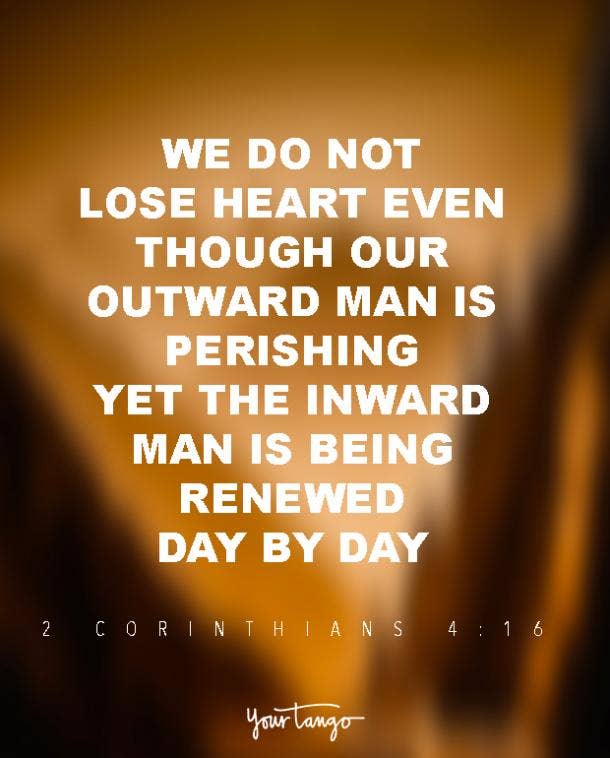 "Therefore we do not lose heart. Even though our outward man is perishing, yet the inward man is being renewed day by day." — 2 Corinthians 4:16
19. "You who live in the shelter of the Most High, who abide in the shadow of the Almighty, will say to the Lord, "My refuge and my fortress; my God in whom I trust." Psalm 91:1-2
20. You don't have to be strong alone.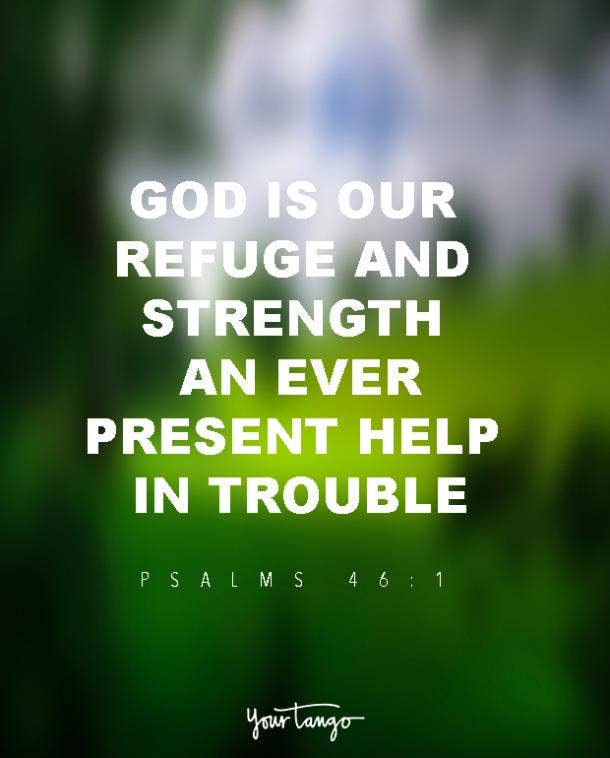 "God is our refuge and strength, an ever present help in trouble." — Psalms 46:1
21. "He gives power to the weak and strength to the powerless." — Isaiah 40:29
22. You may not know it, but you are doing an amazing job!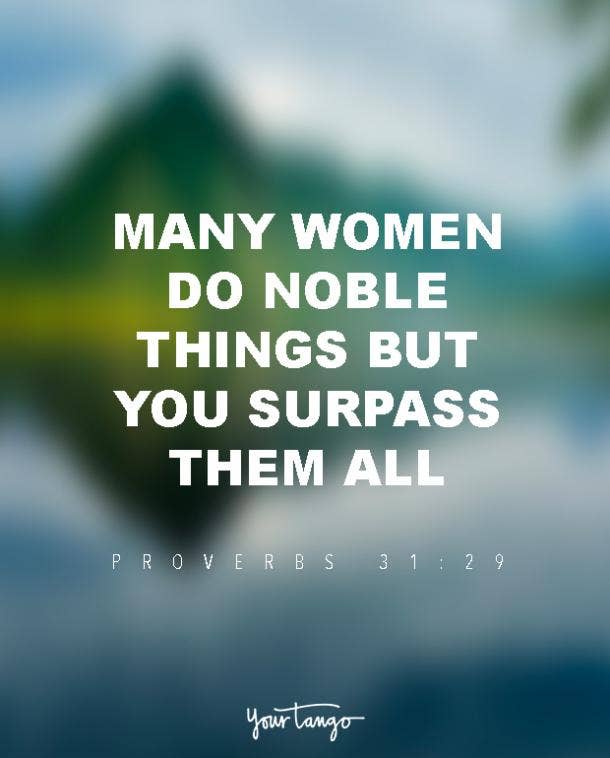 "Many women do noble things but you surpass them all." — Proverbs 31:29
24. It's what's inside that matters most.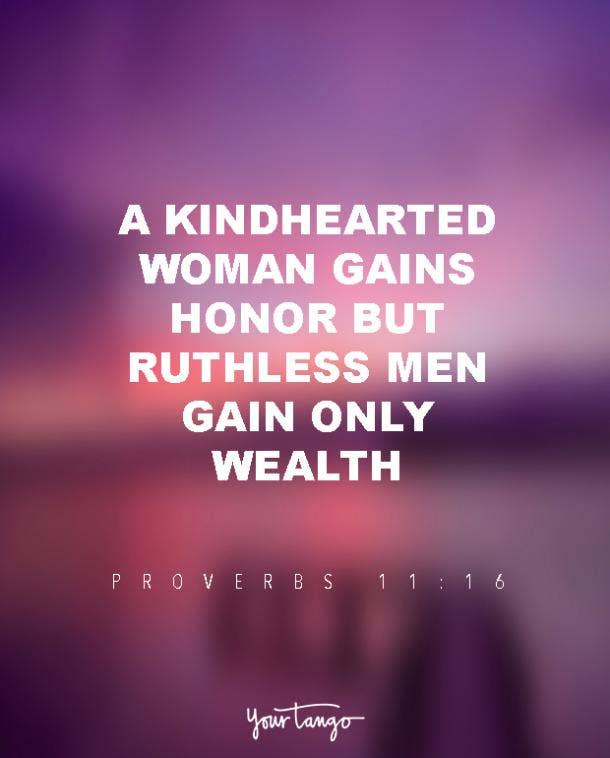 "A kindhearted woman gains honor but ruthless men gain only wealth." — Proverbs 11:16
25. Your love is your super power.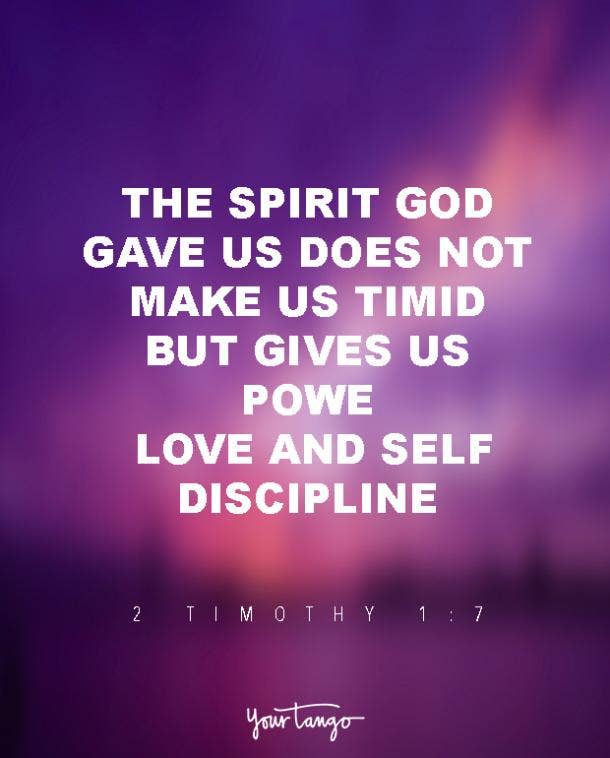 "For the Spirit God gave us does not make us timid, but gives us power, love, and self-discipline." — 2 Timothy 1:7
26. A woman with wisdom is a powerful female.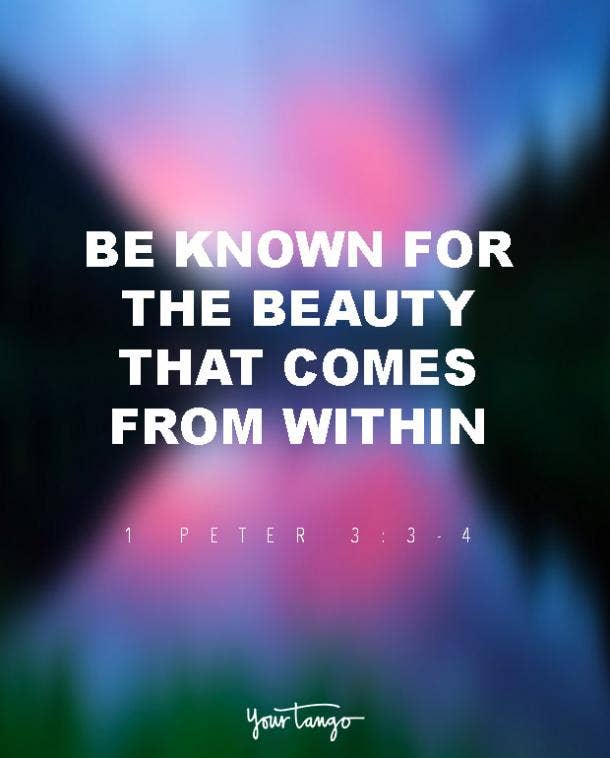 "Don't be concerned about the outward beauty that depends on fancy hairstyles, expensive jewelry, or beautiful clothes. You should be known for the beauty that comes from within, the unfading beauty of a gentle and quiet spirit, which is so precious to God." — 1 Peter 3:3-4