For many people, anal sex is the true final frontier.
Even people who consider themselves sexually experienced can be taken aback when presented with the opportunity to try anal sex for the first time.
This makes sense, because anal sex can seem daunting. We associate the butt with, well, poop, and for most of us poop is SO not erotic.
The other big thing we associate with anal sex? PAIN. After all, our butts were designed to push stuff out, not to put stuff in. So there is a learning curve to anal sex and that learning curve can involve a little bit of pain.
This is where anal sex toys can be really helpful.
If you want to explore anal sex or anal play, you've got to start off with the right set of tools.
Buying the right sex toys is crucial to making the most of your anal play or anal sex experience.
Even if you walk away deciding you don't want to buy anything on this list, there are still a few things I would ask you to keep in mind when shopping for anal sex toys.
First, always buy toys with a wide, flared base. Things can and DO get lost in your butt. That's not a hospital trip you want to make. Trust me. Getting the right kind of sex toy with the right kind of base will keep you safe.
Second, always use lube. If you're playing with non-silicone toys, use a silicone-based lube which is thicker and lasts longer. If you're using a silicone toy, make sure you use a water-based lube that is thicker. You'll want it to hang around.
And now, let's talk anal sex toys!
The Slimline Basics Butt Plug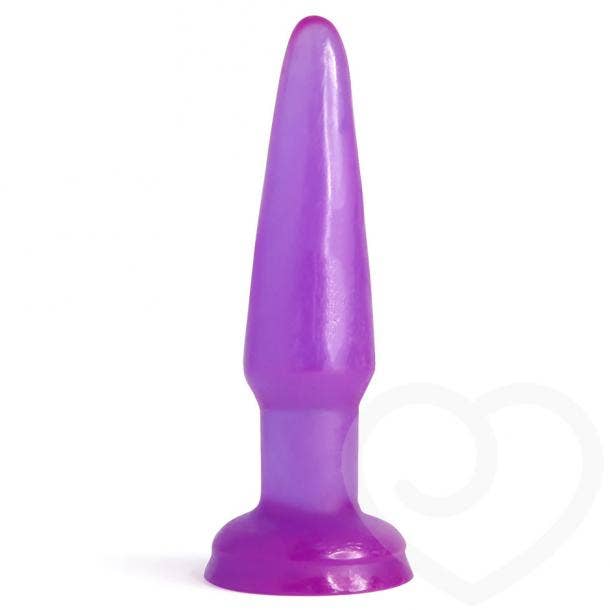 Lovehoney, $8.99
This butt plug was designed specifically for beginners. That's why it is gently tapered to let you get used to the feeling of a toy in your butt. It's also got a WIDE flared base which is important if you're playing alone. You don't want to get something stuck!
Anal Douche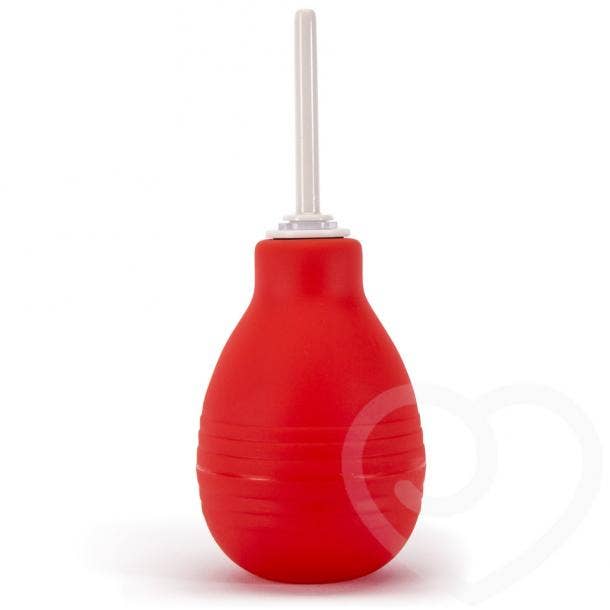 Lovehoney, $12.99
Cleanup is a deterrent for lots of folks who would otherwise love to explore anal sex. This anal douche helps prepare your butt so that it's sparkling clean and you can begin to explore in comfort without worrying about how things look down there. Always douche your anus, never douche your vagina.
Fun Factory Flexi Felix

Fun Factory, $35.00
Anal beads are really popular among those beginning anal play. The short length of the individual bead gives you time to get used to the sensation without straining or too much pain. These beads gradually increase in diameter too, making for a fun, safe introduction to anal sex.
Tantus Silk Small Dildo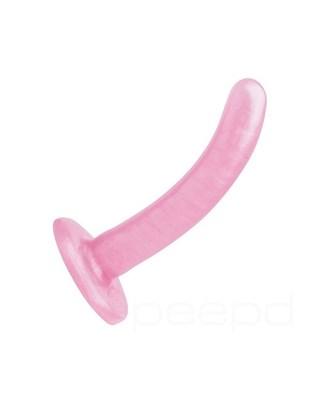 Tantus Silk Small Dildo, $30.00
If you really want to capture that feeling of fullness in your butt, then dildos are the way to go. If you're a beginner you don't want to go with anything that has a diameter of 1.5 inches, which can be hard to find in a dildo. The Tantus is slim, making it a perfect choice for beginners. It's also got that wide base you need to look for when it comes to starting off your anal play.
Amos Anal Plugs by Vamp Silicone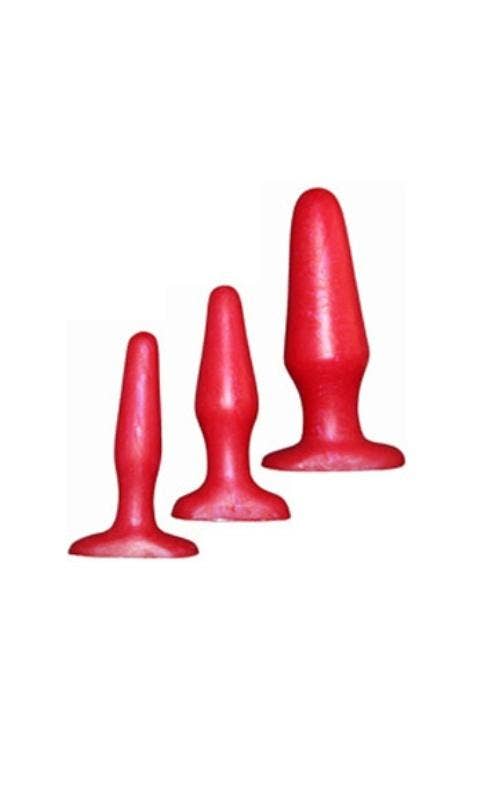 MyTulip, $30-$60
Over time you might find that you want to start increasing the width of the objects you're playing with. A kit of butt plugs gradually increasing in size like these is a great way to go. Make sure you're going with a firmer plug, you don't want that much give when it comes to your butt. As always, the wide base is key.
Sliquid Lube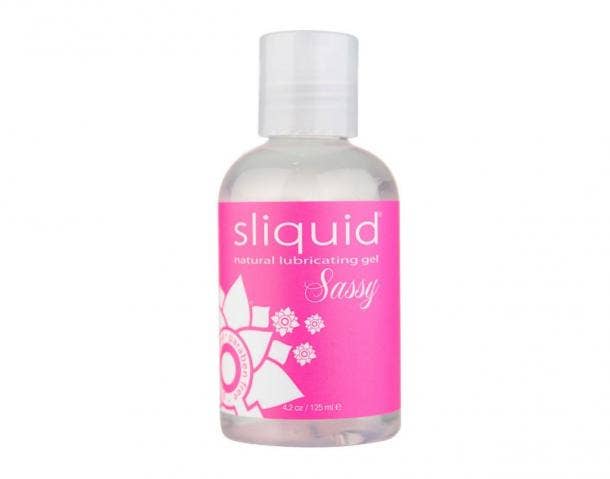 Babeland, $20.00
When it comes to anal sex there is one rule that is more important that any other: use lube. Use lots of lube. Use more lube than you think you might need. It might be tempting to use a silicone lube (because it's thicker and lasts longer than a water based lube) but if you do that it rules out silicone toys. That's what makes this thick, long-lasting BUT still water-based lube perfect for anal sex.
NJoy Butt Plugs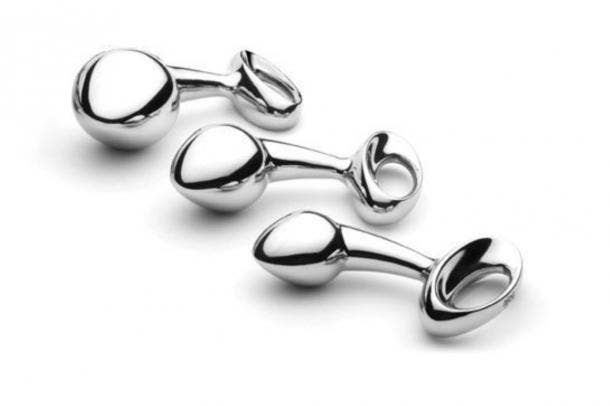 Early2BedShop, $60-$85
Fun fact for you anal sex newbies! You can wear a butt plug out of your house if you'd like. It's a dirty surprise just for you (and maybe for that special someone, too). Don't be fooled by these plugs, they are GREAT for beginners. The stainless steel makes insertion a snap. Plus they are stylish as heck. Consider these plugs the gift you gift yourself.
Perfect Plug Kit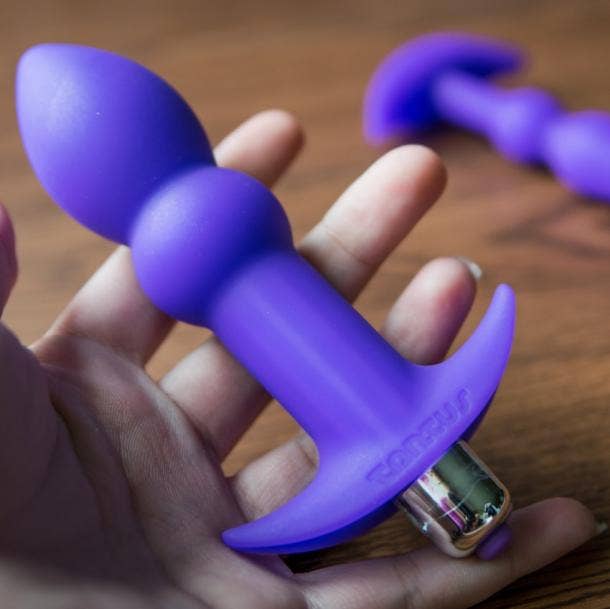 Tantus, $68.00
Tantus is on this list twice for a reason: they're awesome. This butt plug kit is great for beginners who are looking for a vast array of sensations. It's got that wide easy-to-grasp handle that is a must, and did we mention that is vibrates? Yeah. It vibrates. Hold on to your butts! Literally.
Disposable Black Gloves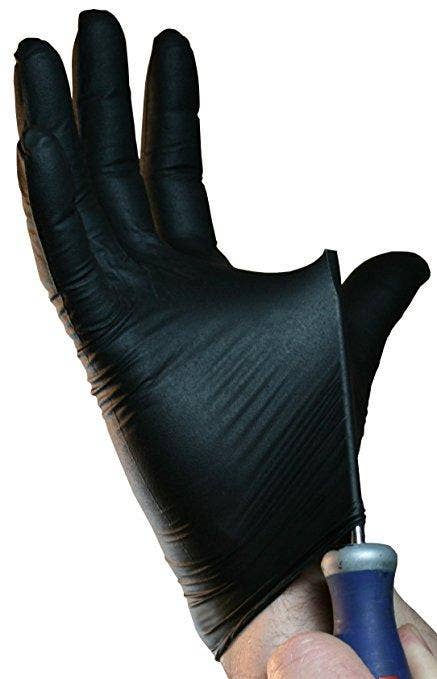 Amazon, $21.68
Okay, so this is not exactly a toy, but in my mind black disposable gloves are a must when it comes to anal sex. If you're a bit more squeamish (or you're playing with someone who is) then these gloves make one heck of a difference. Stay clean and have fun! Bonus points if you've got a medical fetish.