Photo: Instagram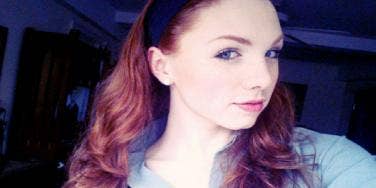 SLAY.
Transgender men and women are coming into their own. No longer are they staying in the shadows. Now, they're out and expressing their true selves with pride.
These trans models are beautiful, but even more than that, they're strong and courageous. Each picture tells a part of their life story. These photos are evocative, expressive, and gorgeous.
Photo: Instagram.com/sarina_thai
1. Sarina Thai
Born and raised in Thailand, Sarina has graced the fashion runways of Bangkok, Thailand, New York, and Paris.
"Everyone deserves a safe education."
Photo: instagram.com/laith_ashley
2. Laith Ashley
Looking directly into the camera, trans model Laith Ashley is captivating and stunning.
"I had a six-pack before I started [transitioning], I had broad shoulders before I started T, it just so happens to be the case. Not everyone's body is the same, not everyone's transition is the same."
Photo: Instagram.com/renbeep
3. Ren Spriggs
"A lot of people have misconceptions in their mind about what trans people look like... They can be normal, they can be beautiful."
Photo: instagram.com/iamvikkile
4. Vikki Le
Vikki Le's YouTube series Spill the T with Vikki Le is helping to bring the trans community into the limelight.
"With trans people, it's not about giving them the opportunities or the same opportunities as everyone else. Sometimes you have to make the opportunities happen for trans people. We are creating jobs for ourselves."
Photo: Instagram.com/aliciapieta
5. Alicia Pietá
Alicia Pietá is a Brazilian actress, makeup artist, hair designer and model.
Photo: instagram.com/monai_thaigirl
6. Mona Thai
Monai or Mona is a stunning model from Nakhon Ratchasima Thailand.
"Not easy to be me..."
Photo: instagram.com/trans_pictures
7. Mystery Trans Man
This super-hot trans model dazzles the camera with his gorgeous eyes. We don't know his name or where he lives, but we do know he's hot.
Photo: instagram.com/badgalrhyrhy/?hl=en
8. Rhyan Hamilton
Rhyan is a fashion videographer, installation artist, model, writer, and director.
"We [trans people] are viewed as inherently sexualized objects, yet simultaneously discounted as monsters by people attracted to our bodies but aren't sure how to process their attraction to us."
Photo: instagram.com/trans_pictures
9. Mystery Trans Man #2
Whoever he is, he's ridiculously good looking, even first thing in the morning.
Photo: instagram.com/themrmilan
10. Tiq Milan
Tiq Milan is a political writer, model, poet, family man and speaker.
"When you love somebody, I don't think time or space matters. In the queer community, it's how we love, how we build our relationships, how we build families."
Photo: instagram.com/piobellas
11. Mystery Trans Woman
This gorgeous trans woman is showing us how it's done. We may not know who she is, but she's dazzling.
Photo: instagram.com/pechedi
12. Massima Selene Desire
Modeling isn't just about taking pretty pictures — it's about evoking a feeling, and Massima does just that.
"Love is a connection between two or more people."
Photo: instagram.com/evalynjake
13. Evalyn Jake
Evalyn Jake looks like a classically beautiful Irish lass.
"Live life to the fullest... while you're on this side of the dirt."
Photo: instagram.com/thetransviking
14. Jei, The Trans Viking
Jei describes himself as a Viking by birth, self-made man, lover of the world, helper to strangers, and animal behaviorist.
"Rain or shine or snow, I am crafting myself daily."
Previous
Next
BEGIN