Photo: weheartit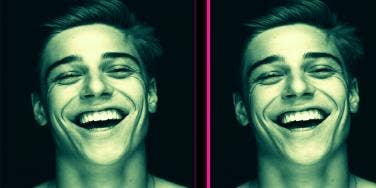 What's that little guy up to this time?
What does a penis do while the rest of his body is asleep? That's what the anonymous photographer behind the Tumblr site Things My Dick Does wondered. The San Francisco-based photographer decided that his penis probably did whatever he could for fun, as penises are always up for a good time.
Calling his penis Little Dude (or LD), Big Dude (for lack of a real name) started taking pictures of his penis in all kinds of hilarious costumes and situations. Since you can't have funny penis pictures and NOT share them, Things My D*ck Does was born.
Little Dude has been featured on The Huffington Post, Buzzfeed, and Metro.UK to name just a few, and is currently burning up the internet. It seems pretty obvious that there will be a book at some point such as Sh*t My Dad Says, or maybe even an animated show. I don't think there's a dream that too big for Little Dude.
While these are technically penis pics, they're much more adorable and charming than something you'd send while sexting. Little Dude is a good-natured Everyman who seems more than ready to dress up as a superhero, or dive head first into a cake.
Here are some hilarious and somewhat charming pictures from the viral sensation, showcasing some of Little Dude's adventures and the comical situations he gets himself into.
Being festive in a holiday cup
It's my d**k in a cup! (Instead of a box, get it?) With all this craziness about which Starbucks holiday cup is better, here's how he decided to handle the situation.
In a top hat
Hello, my baby; hello, my honey! He's happy to see his gal.
Dressing up for Halloween
Ooooh! Wrapped up like a mummy!
Baking a cake
Little Dude is having a dough-ball.
It's ... Super Penis!
Penis-man is here to save the day.
Looking fresh in sunglasses
The future's so bright that he's gotta wear shades.
Previous
Next
BEGIN