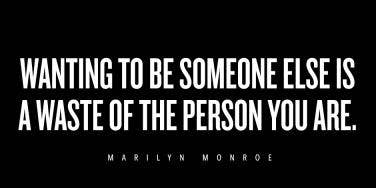 When was the last time you looked at yourself naked in the mirror and LOVED what you saw?
Every day we're bombarded with images of half-naked models and celebrities on magazine covers, their already beautiful faces and stick-thin bodies airbrushed to remove every "imperfection" — slimmer waist and thighs, no blemishes (or even pores), fuller lips and breasts.
And then there's that crazy "thigh gap".
It's no wonder regular women (and men), like you and me, are so critical of ourselves.
We look in the mirror, comparing, and self love soon turns to self-loathing. How can we live up to such impossible standards?
But, we try. Because who doesn't want to feel beautiful, right?
At first, we just alter the small things—like the style of our hair, the shape of our nose or the freckles on our cheeks; but then, those small changes (which sometimes become big changes) slowly add up to create a completely new person altogether.
After awhile, we don't even recognize the person in the mirror staring back at us (let alone love her).
Ladies and gentlemen, it's time to realize that our "imperfections" are the very things that make us beautiful and unique!
Your beauty marks, curves, and blemishes give you character; they make you who you ARE. You don't need blemish-free skin to feel (or look) good naked.
They say "confidence" is the sexiest thing a woman ever wears, and I'm one to agree.
So, don't be afraid of staring back at your beautiful self in the mirror. It's just you, and you are imperfectly perfect.
As Queen Bey says, you "woke up like this." So, OWN it.
On that note, here are some inspirational quotes to help refire your 'I feel so good naked' self love! Trust me, you look FABULOUS!
If you're looking for a little inspiration, we've got the best quotes to share and savor. For quotes from the most inspiring celebs, activists, and poets, look no further! You might even find the quote that motivates the best parts of your life (and love!) forever.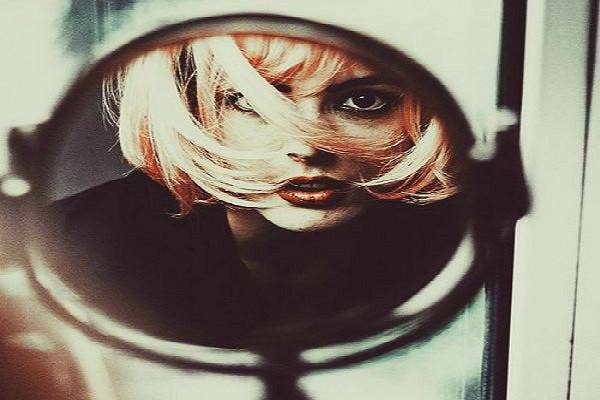 Photo: WeHeartIt
Marilyn Monroe
"Wanting to be someone else is a waste of the person you are."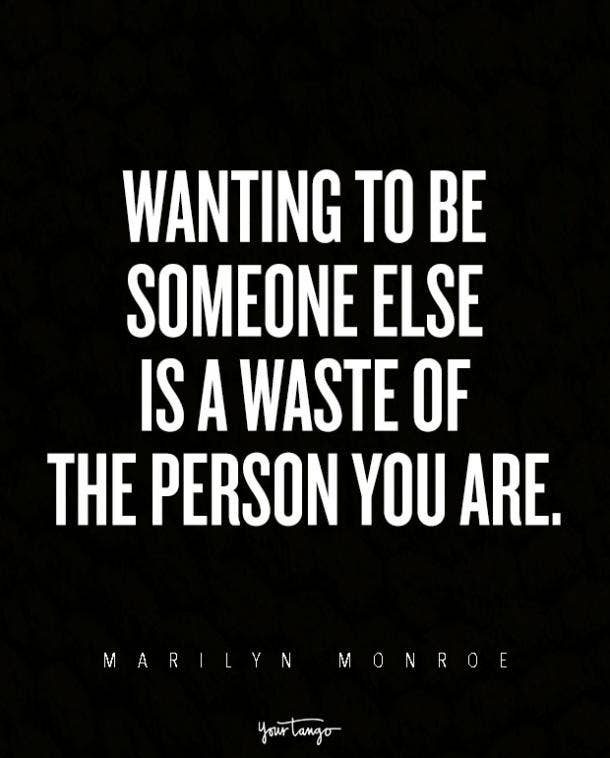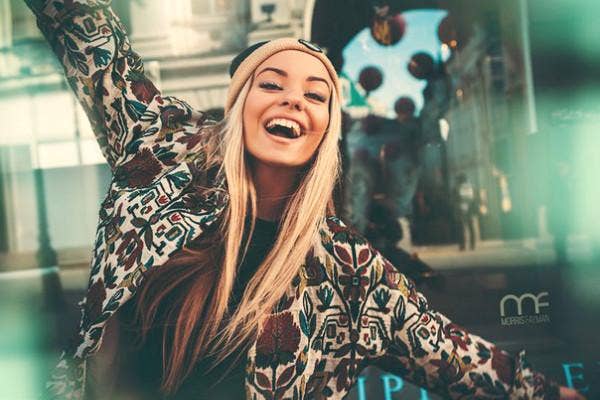 Photo: WeHeartIt
Laurie Halse Anderson (from "Wintergirls")
"I am beginning to measure myself in strength, not pounds. Sometimes in smiles."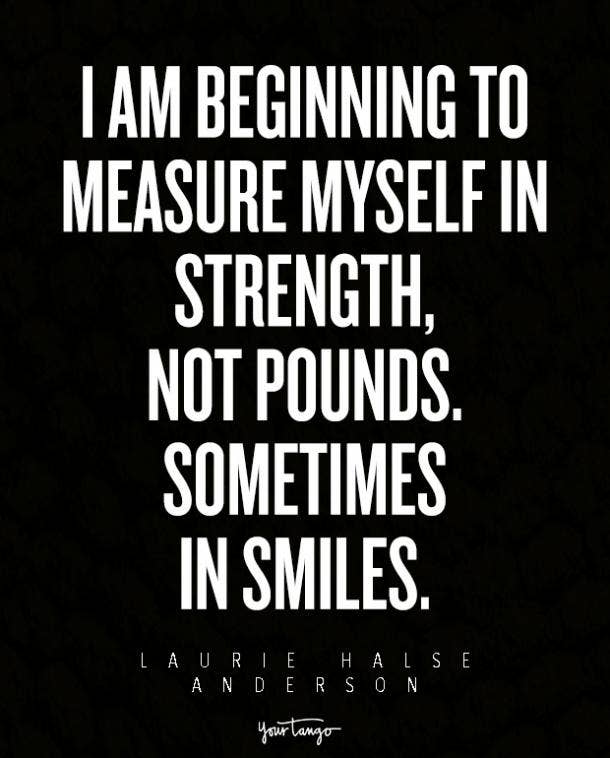 Photo: WeHeartIt
M. Scott Peck
"Until you value yourself, you won't value your time. Until you value your time, you will not do anything with it."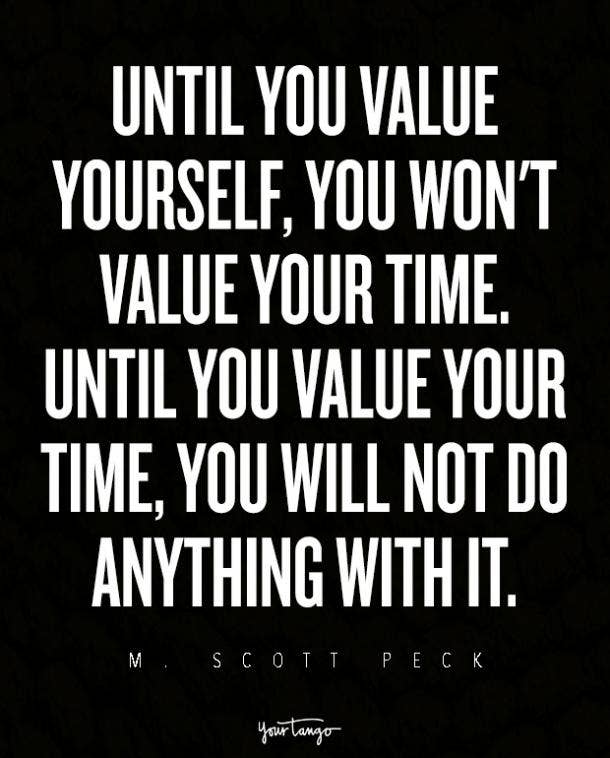 M. Scott Peck
Do something great with your life.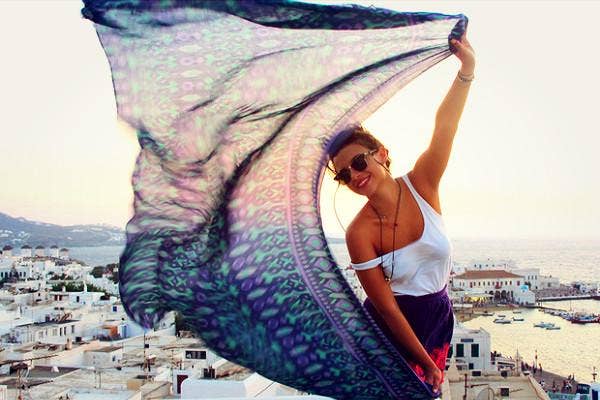 Photo: WeHeartIt
Brigham Young
"Why should we worry about what others think of us, do we have more confidence in their opinions than we do our own?"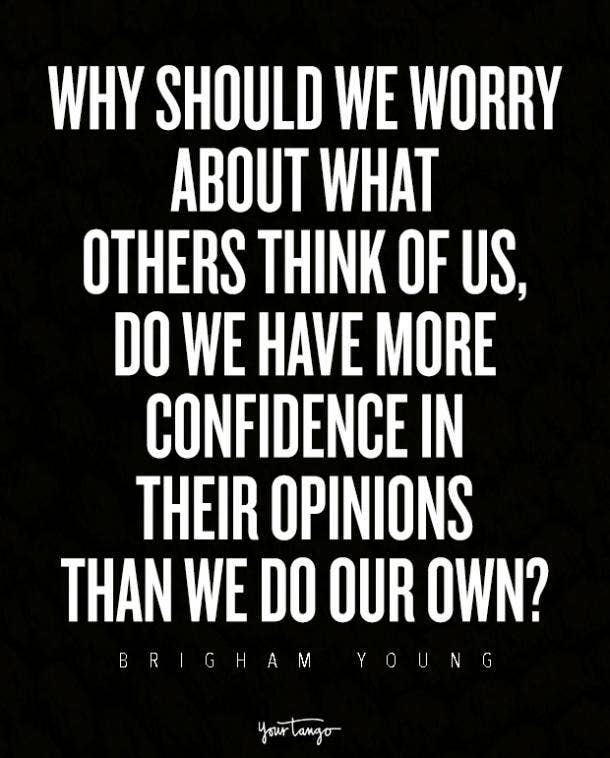 Brigham Young
Why do you care what they say?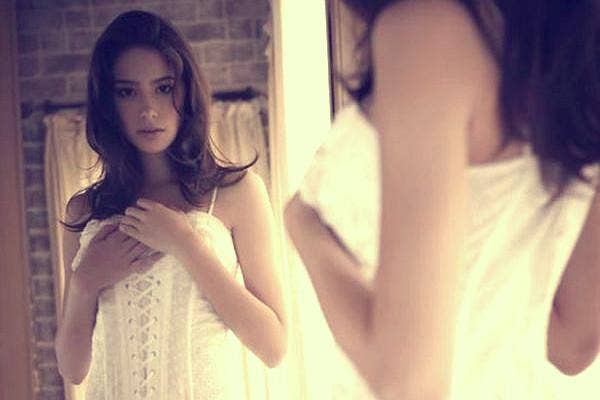 Photo: WeHeartIt
Mae West
"I never loved another person the way I loved myself."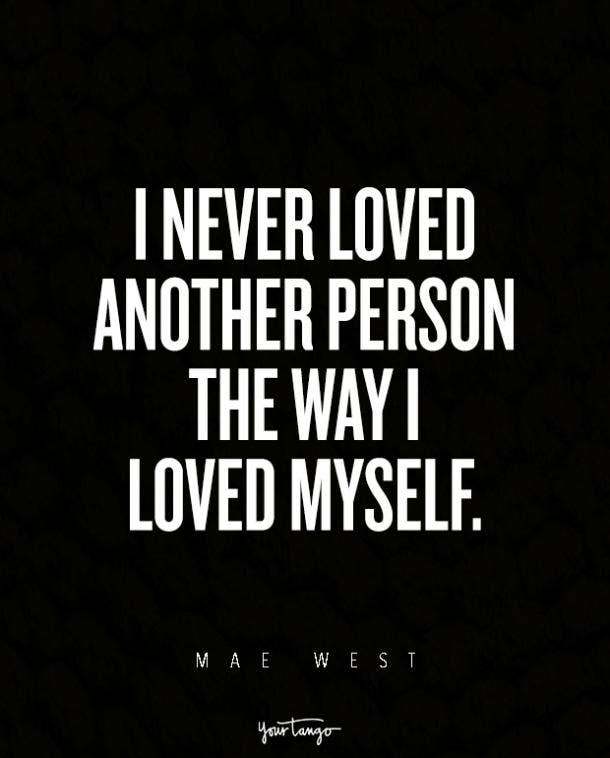 Mae West
Love yourself first ALWAYS.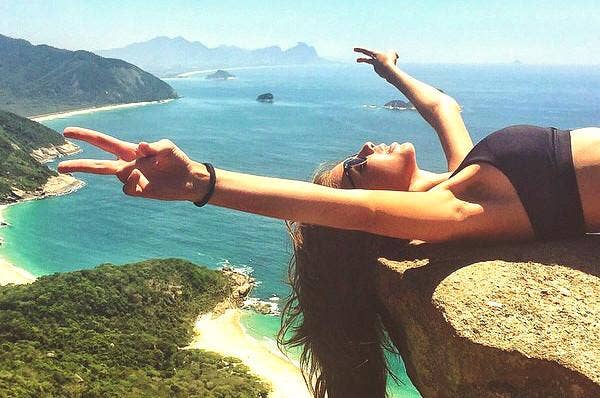 Photo: WeHeartIt
Diane Von Furstenberg
"You're always with yourself, so you might as well enjoy the company."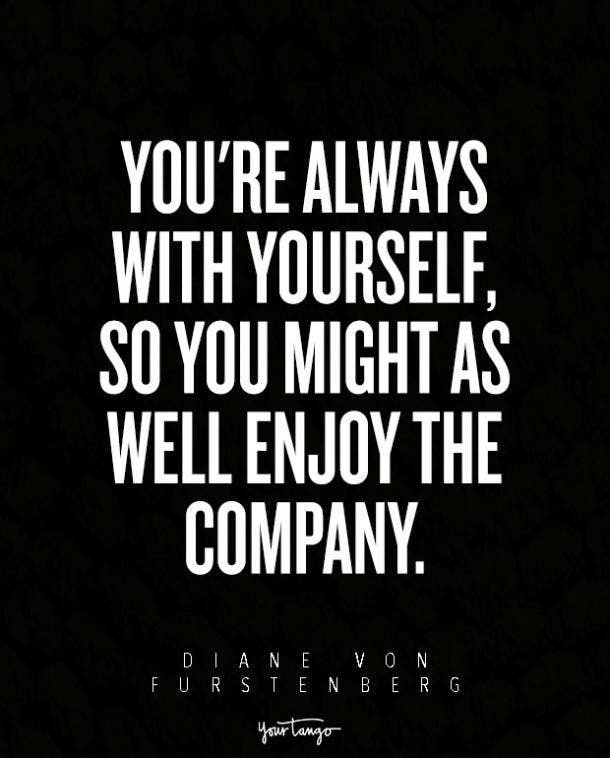 Diane Von Furstenberg
You should be your own best friend.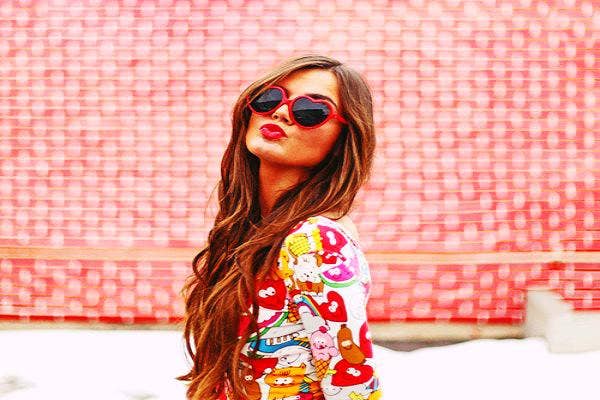 Photo: WeHeartIt
Tina Fey (from "Bossypants")
"Don't waste your energy trying to change opinions ... Do your thing, and don't care if they like it."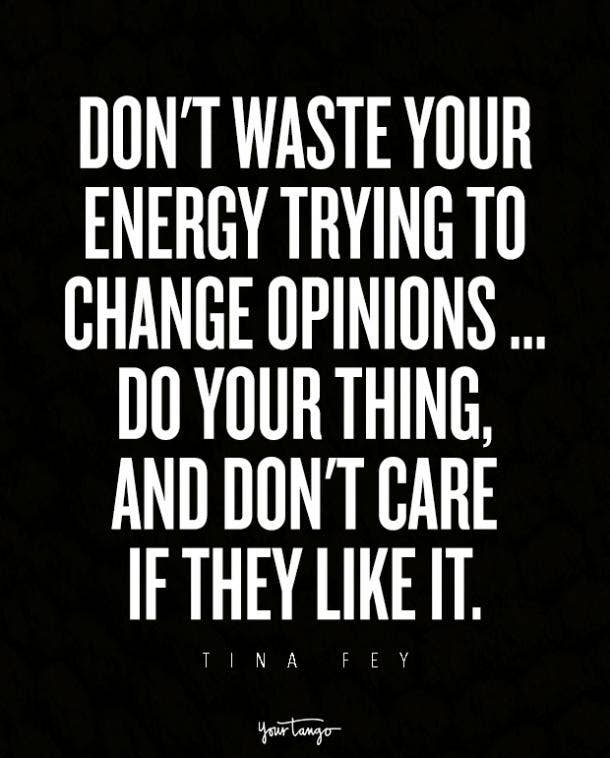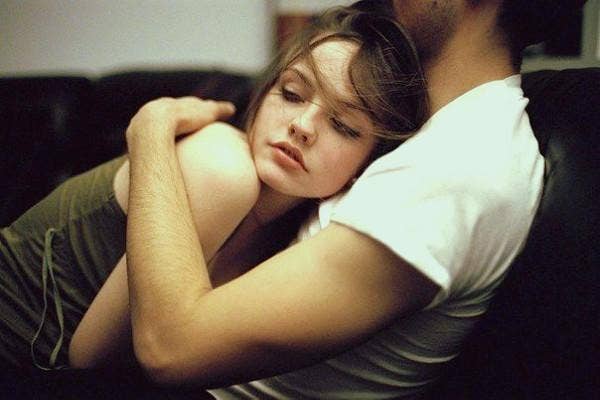 Photo: WeHeartIt
Elizabeth Gilbert
"Let me ask you something, in all the years that you have … undressed in front of a gentleman, has he ever asked you to leave? Has he ever walked out and left? No? It's because he doesn't care! He's in a room with a naked girl; he just won the lottery!"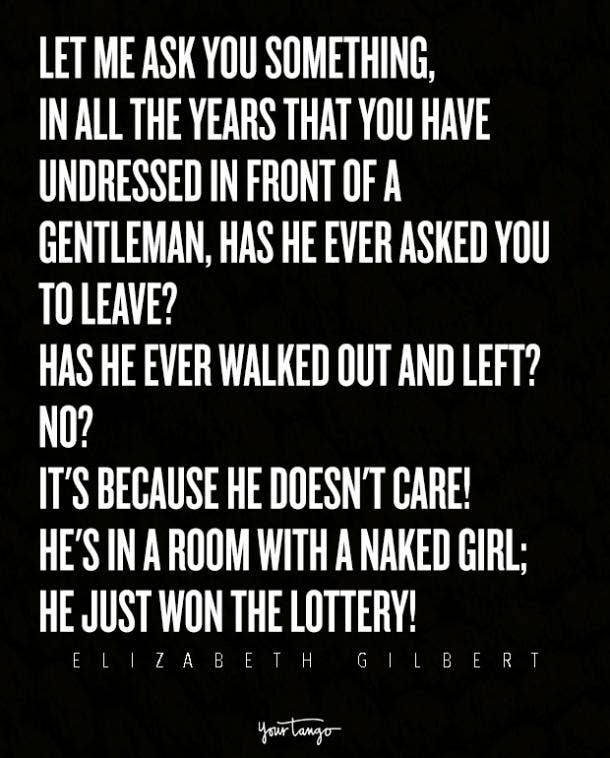 Elizabeth Gilbert
Trust us ... he's LOVING every part of you right now.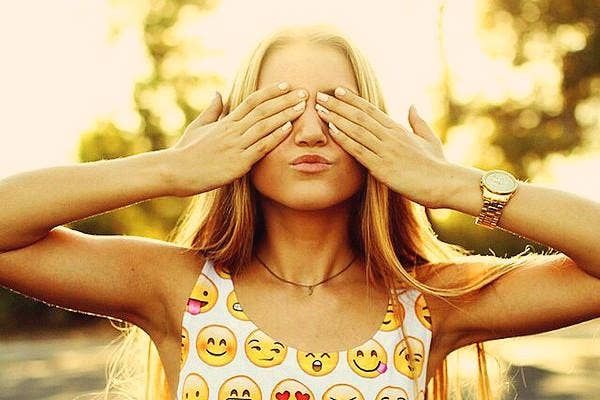 Photo: WeHeartIt
Turcois Ominek
"Don't doubt yourself, that's what haters are for."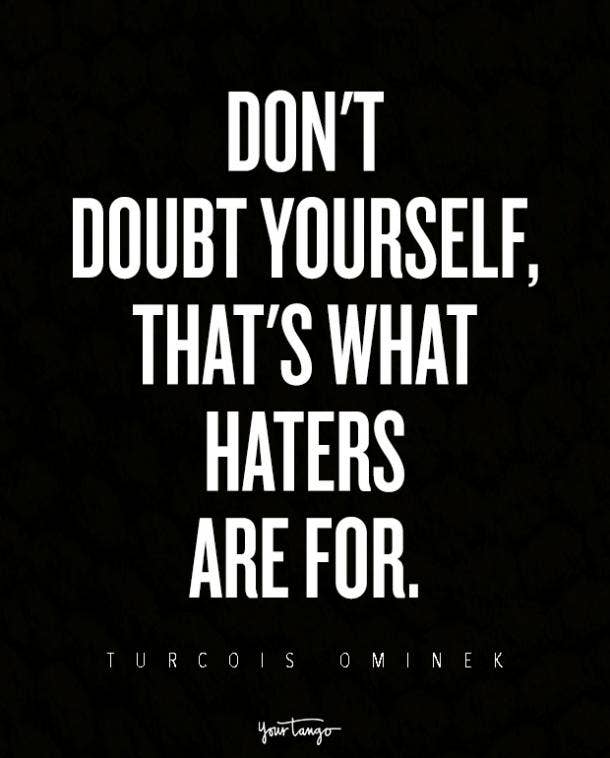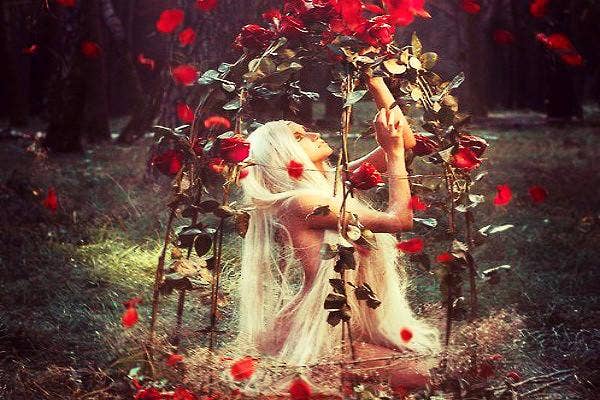 Photo: WeHeartIt
Cheri K. Erdman
"Even the models we see in magazines wish they could look like their own images."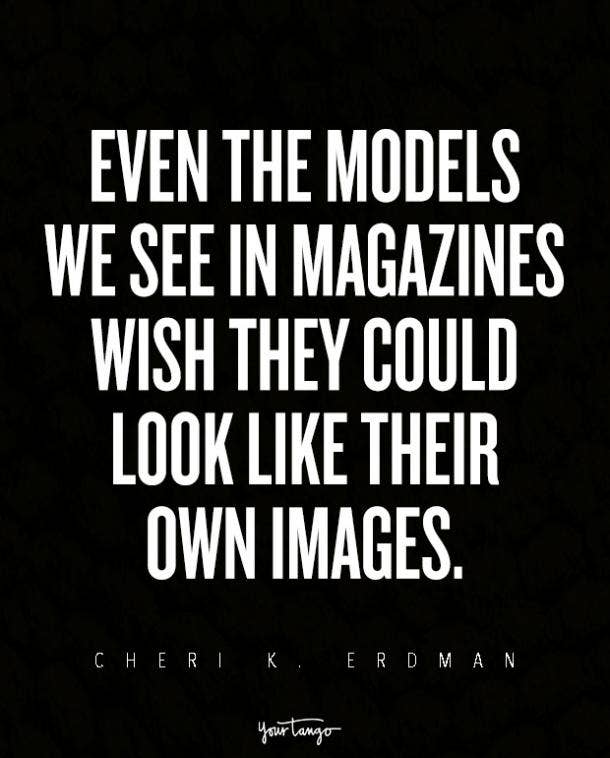 Cheri K. Erdman
What you see in the magazines isn't real. Period.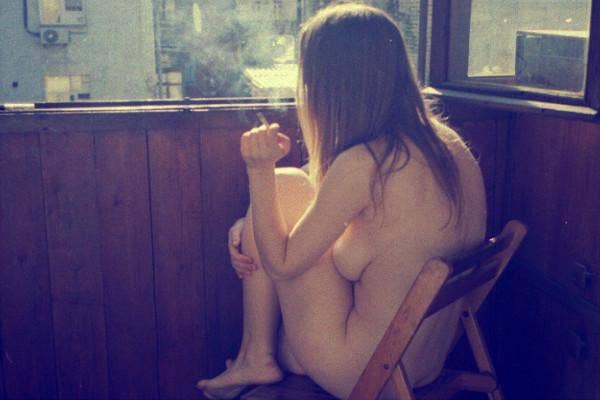 Photo: WeHeartIt
Dan Pearce (from "Single Dad Laughing")
"Be real. Embrace that you have weakness. Because everyone does. Embrace that your body is not perfect. Because nobody's is. Embrace that you have things you can't control. We all have a list of them."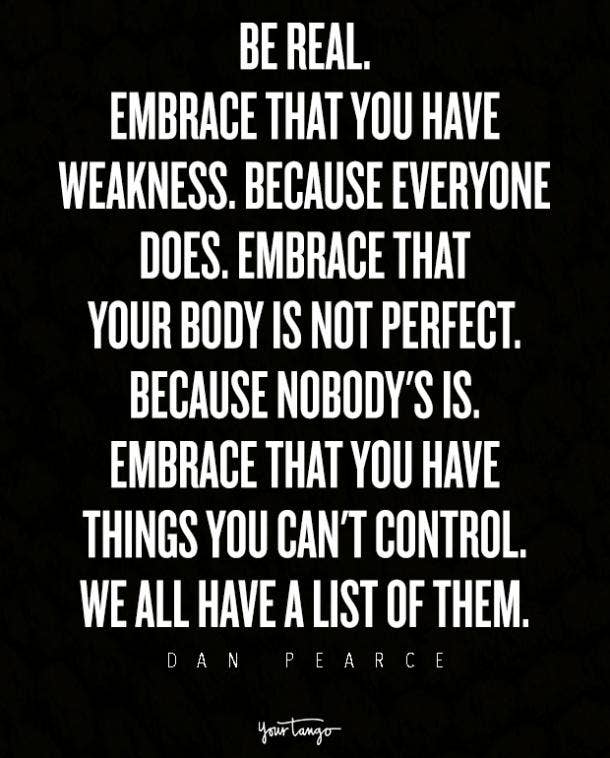 Dan Pearce
You're not in this alone.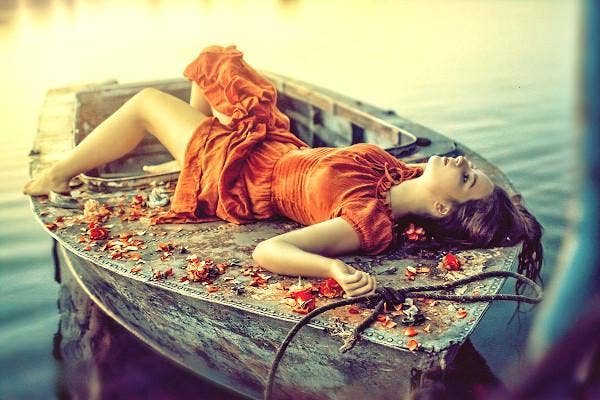 Photo: WeHeartIt
Eleanor Roosevelt
"No one can make you feel inferior without your consent."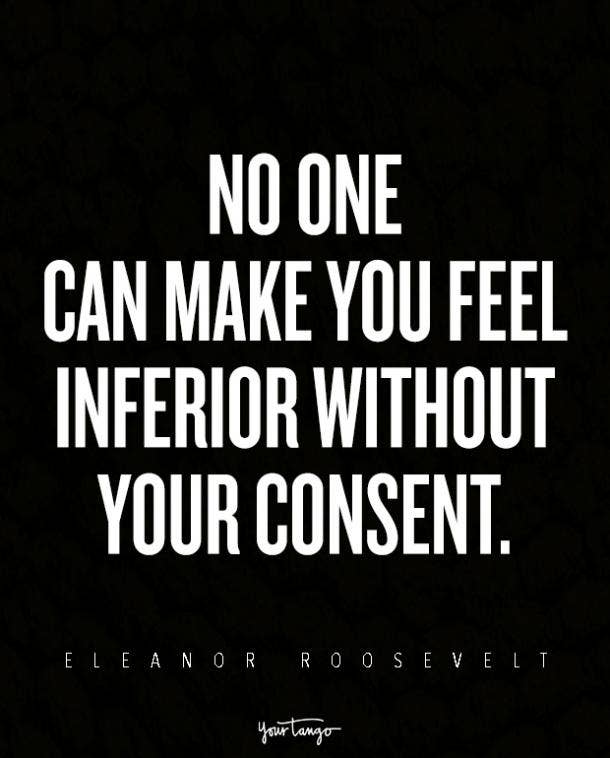 Eleanor Roosevelt
You are better than your insecurities.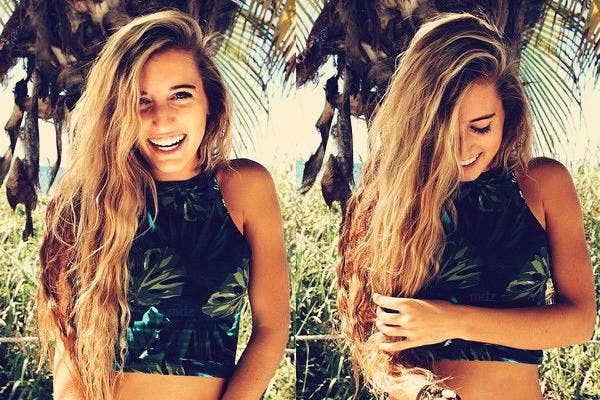 Photo: WeHeartIt
Lucille Ball
"Love yourself first and everything else falls into line. You really have to love yourself to get anything done in this world."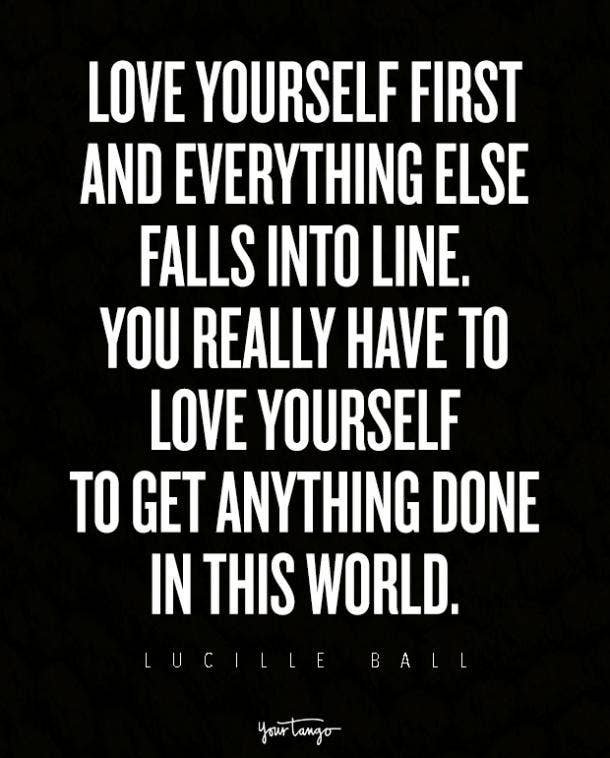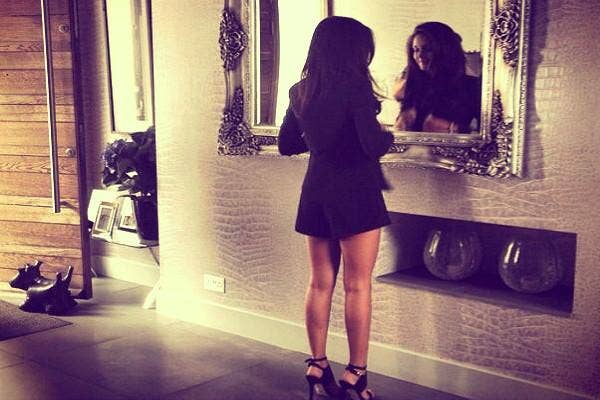 Photo: WeHeartIt
Oscar Wilde
"To love oneself is the beginning of a life-long romance"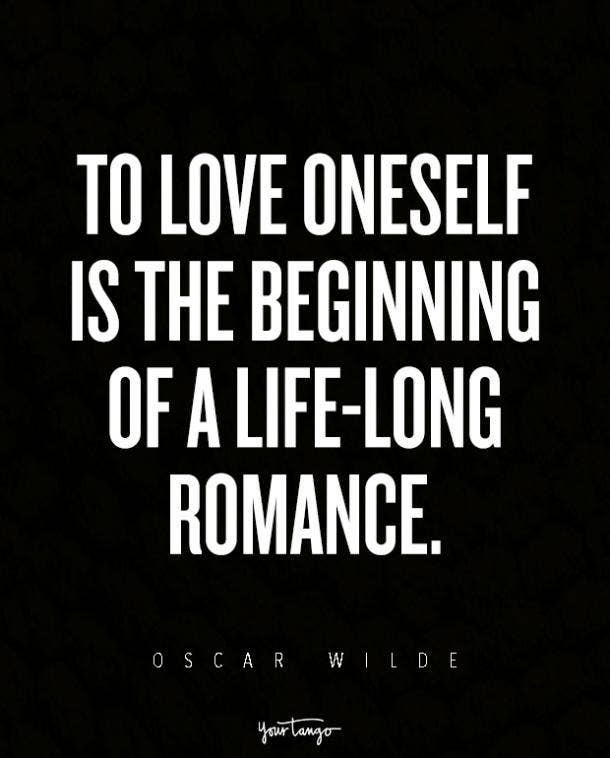 Oscar Wilde
You CAN fall in love with yourself.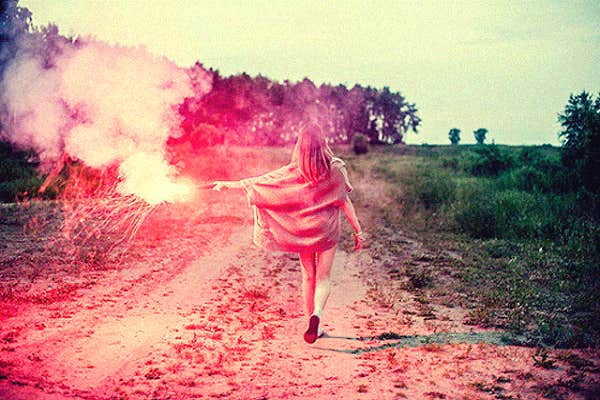 Photo: WeHeartIt
Elisabeth Kübler-Ross
"People are like stained-glass windows. They sparkle and shine when the sun is out, but when the darkness sets in their true beauty is revealed only if there is light from within."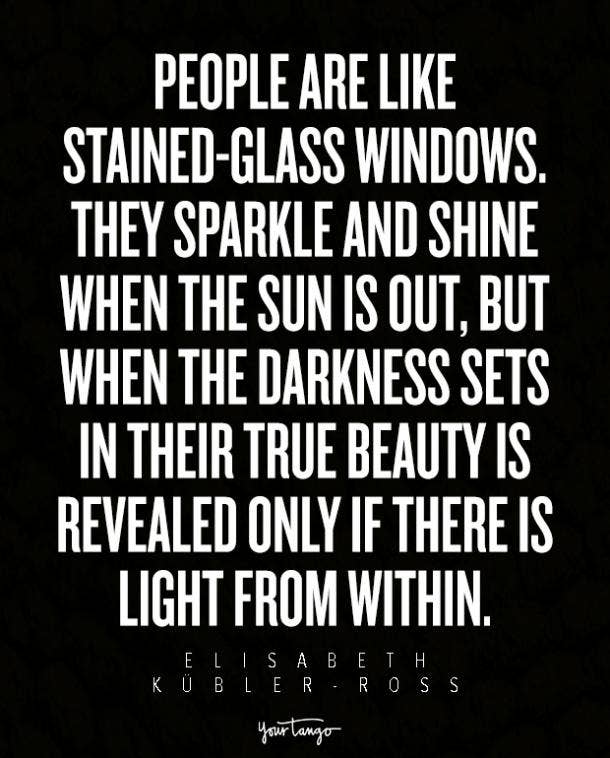 Elisabeth Kübler-Ross
Confidence is sexy on EVERY woman.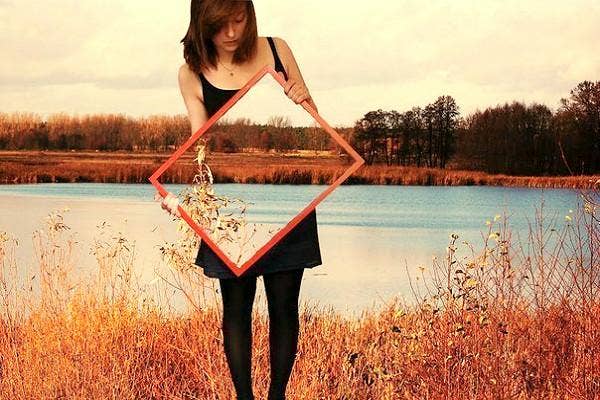 Photo: WeHeartIt
Ralph Waldo Emerson
"Most of the shadows of this life are caused by standing in one's own sunshine."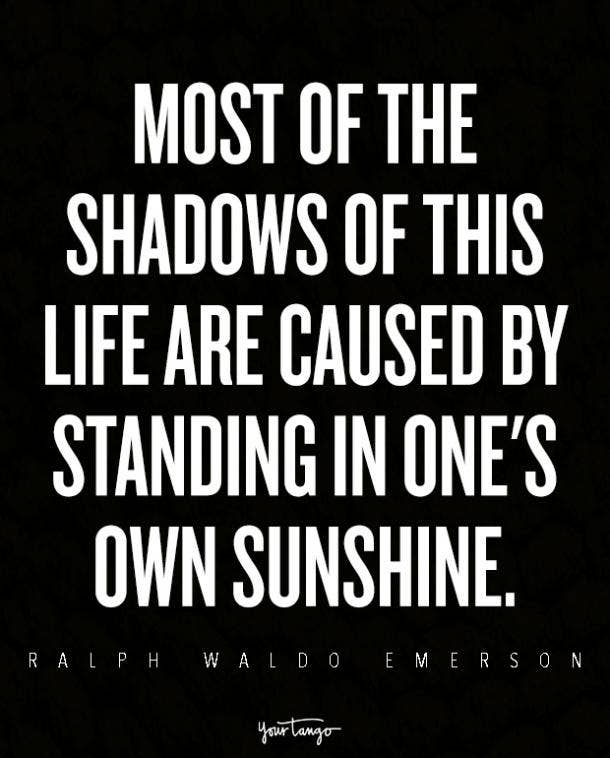 Ralph Waldo Emerson
Don't hold yourself back.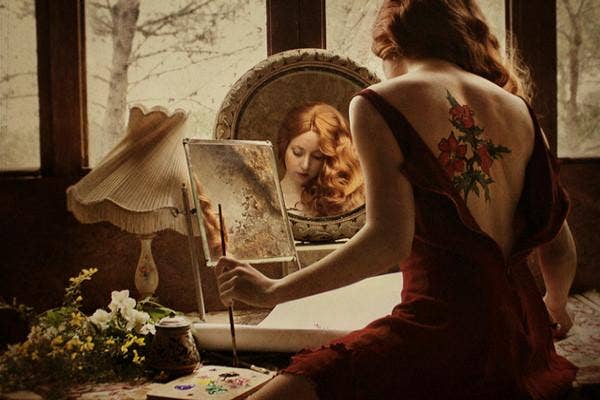 Photo: WeHeartIt
Ralph Waldo Emerson
"To be yourself in a world that is constantly trying to make you something else is the greatest accomplishment."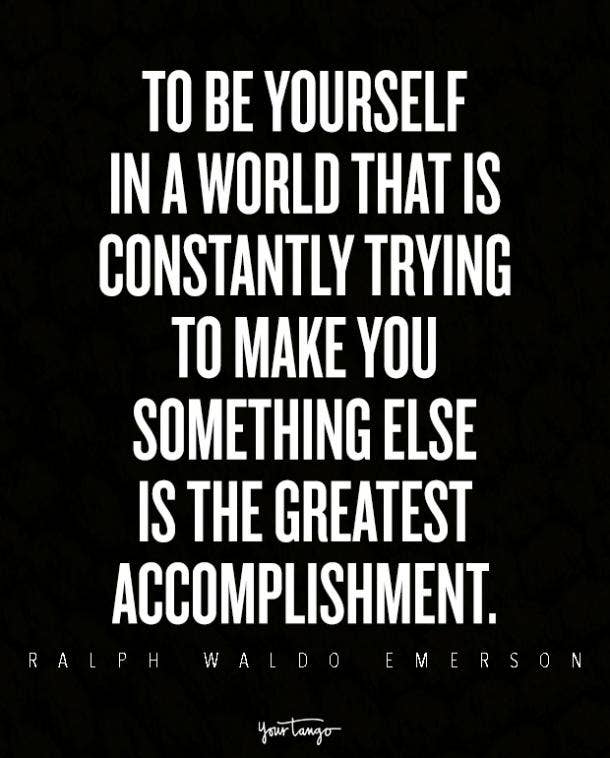 Ralph Waldo Emerson
You have more courage than you think.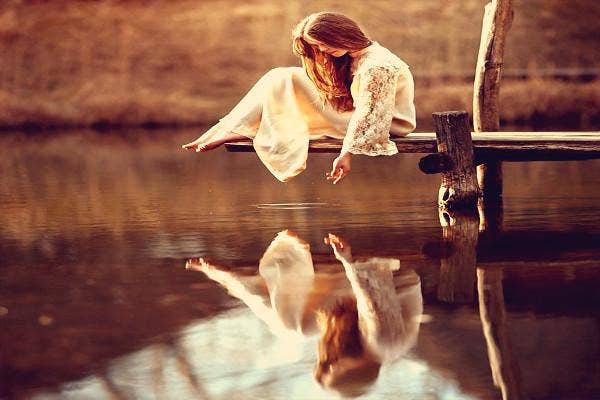 Photo: WeHeartIt
Dr. Nathaniel Branden
"The tragedy is that so many people look for self-confidence and self-respect everywhere except within themselves, and so they fail in their search."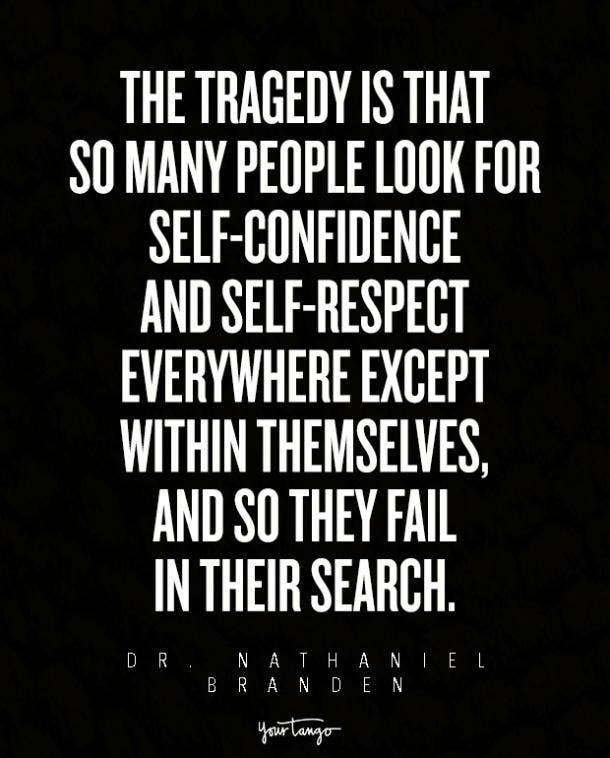 Dr. Nathaniel Branden
Don't be the cause of your failures.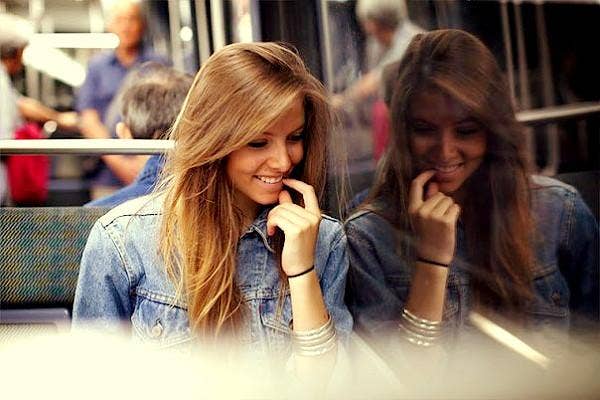 Photo: WeHeartIt
Mary Engelbreit
"If you don't like something change it; if you can't change it, change the way you think about it."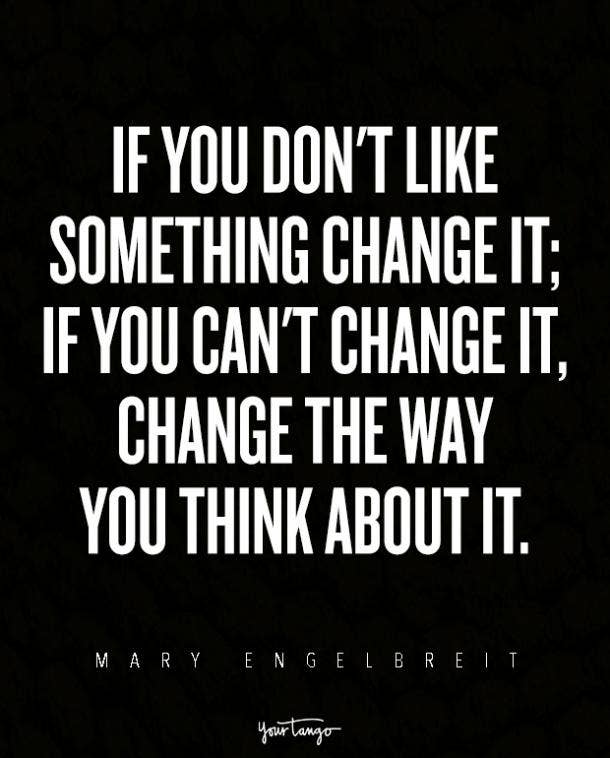 Mary Engelbreit
It's possible to change your life for the better.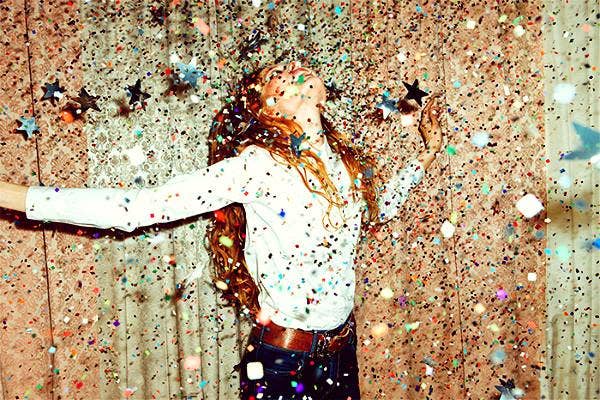 Photo: WeHeartIt
Judy Garland
"Always be a first-rate version of yourself, instead of a second-rate version of somebody else."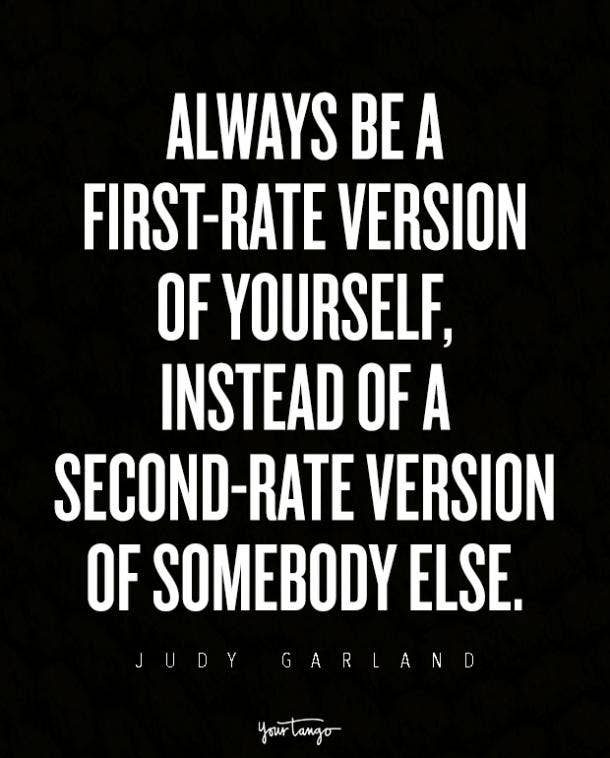 Previous
Next
BEGIN