Mila Kunis Is Marrying Her Celeb Crush — Do You Still Love Yours?
Mila Kunis recently sat down with W Magazine to tell the world how lucky she is to be married to her on-screen boyfriend, Ashton Kutcher. "We all get movie star crushes," she said in the interview. "I'm marrying mine." First, let's take this moment of utter jealously and let that quote sink in. Could you imagine getting the chance to marry your childhood crush? We still imagine that moment to this day. Talking to you, Justin Timberlake.
We've put together a list of our biggest crushes from back in the day, and by day we mean 90s/00s. We kind of realized that while Mila lucked out with Ashton (cheating scandal aside), the guys we had major crushes have done some pretty questionable things and it would be better if we kept them as a fragment of our imaginations.
Devon Sawa
Devon Sawa could be arrested everyday and we would still want to marry him. If you weren't fangirling over him in Little Giants, Now and Then and Casper, then something may actually be wrong with you. Even though he's been arrested for public intoxication, driving under the influence, and allegedly beating up his girlfriend, we've since forgiven him and still deep down were heartbroken when he got married and had a baby. Fantasy ruined.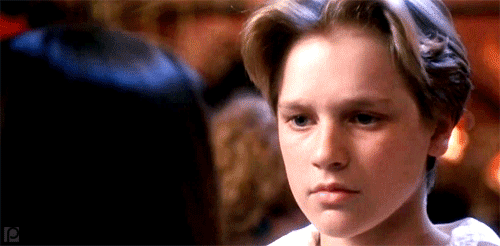 Brad Renfro
In 2008 girls every where broke down in tears when they found out that Huck, AKA Brad Renfro, passed away from a heroin overdose. Before his death he was arrested on cocaine possession charges at 15, attempting to steal a 45-foot yacht (okay, not the smartest guy) at 17, public intoxication at 19 and heroin possession at 22. It's safe to say that our crush was very limited to the adorable characters he played. If you're hot enough to play young Brad Pitt, you should really use that to your advantage.
Nick (And Aaron) Carter
You had a preference, but everyone at one point was in love with one of the Carters, or maybe even both. With Nick once arrested for resisting police after a bar fight and Aaron for marijuana possession, you can add these to the list of bad boy crushes we had. You don't have to lie, you definitely we're diggin' the blonde bowl cuts.
Deryck Whibley
Deryck and Avril just seemed so cool together and you were jealous. You wanted to be Avril and you wanted to date Deryck and his cool hair. Like many other rockers and actors we were in love with, Deryck drank himself almost to death and ended up in the hospital after his liver and kidneys collapsed on him. Okay, so maybe we haven't kept this crush over the years, but we hope he gets better!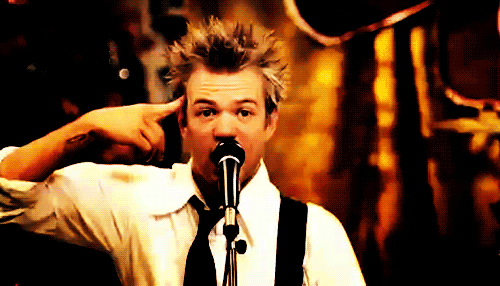 Shia LeBeouf
Little Louis Stevens was goofy, adorable and we loved him. Now he's chasing homeless people around NYC, he's getting arrested for bar fights and considers himself a public art display. What happened Shia? You were on track to being really ridiculously good-looking and then you decided to go for the all-out homeless look? There's no understanding this one.
Joshua Jackson
Aw, Pacey Witter was the absolute best. There was nothing like coming home from school and turning on Dawson's Creek for a little bit of Pacey. Joshua was also once arrested at a hockey game for assault and disruptive behavior, but you can't really fault him for it because he's Canadian. Nothing stands between Canadians and their hockey. If Diane Kruger can look past it, so can we.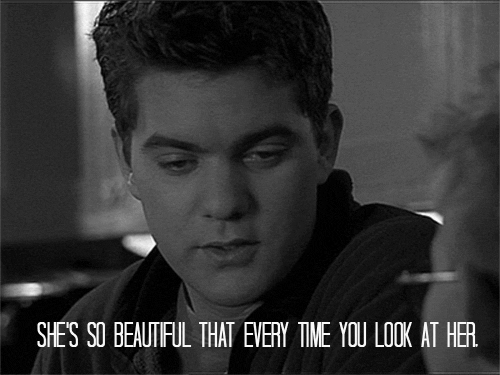 Andrew Keegan
Andrew Keegan may have been the hottest douchebag of our time. Literally from Camp Nowhere to 10 Things I Hate About you and 7th Heaven, he always played an ass, but we were obsessed and why wouldn't we be? Look at him. Last year he was kicked out of a bar permanently for fighting a bouncer as well as tasered by cops outside his LA home for unruly behavior. Sounds like he may not be to far off from the characters he plays. We are not complaining though.
Shane West
Every human alive saw A Walk To Remember and when Shane West cries over Mandy Moore, you cry over Mandy Moore. However, his movie bad boy persona doesn't translate off the screen. His biggest crime to date is starring in a Nicholas Sparks movie.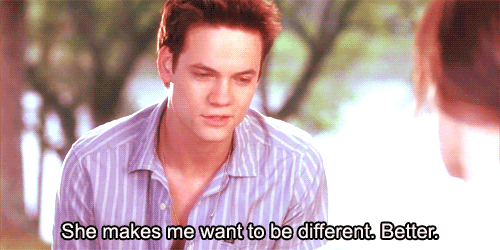 Mark-Paul Gosselaar
Zach Morris was perfect and he still is. Mark-Paul Gosselaar almost got away with a squeaky clean record until Dustin Diamond came in and blew the lid off with his on-set accusations. Apparently at one point between the high school and college years of Saved By The Bell, Gosselaar dabbled in the use of steroids. Diamond also accuses Gosselaar of sleeping with both Elizabeth Berkley and Tiffani-Amber Thiessen. Of course, he was polite enough to wait till Mario Lopez was done.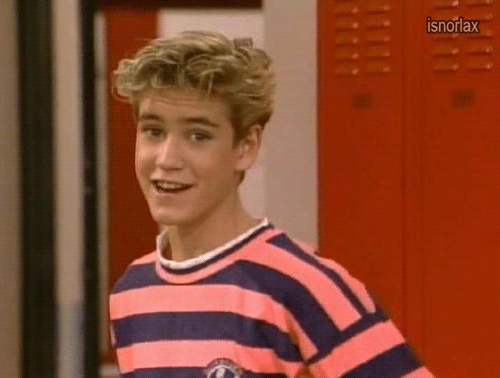 James Van Der Beek
Oh Dawson, we definitely didn't forget about you. While some of you were team Pacey there were a whole other team Dawson group. You would think that James Van Der Beek would be the prime candidate for an arrest record, but he's done a pretty damn good job of not only staying out of the negative spotlight but also making a TV comeback. We're still confused about the cancellation of Don't Trust The B in Apt 23 and pretty bitter about it too.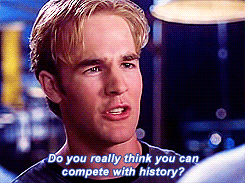 Matthew (and Joey) Lawrence
WHOA! Sorry Andy, but Matthew and Joey owned the red carpet. They were so pretty and somehow managed to stay off drugs during their teens, which is pretty amazing considering most Disney stars get arrested at some point. Jack Hunter and Joey Russo will always remain two of our biggest crushes of all time.
Rider Strong
Bravo to Rider Strong, Boy Meets World's best friend Shawn Hunter, for being a bad boy on TV, but extremely smart in real life. Sure, he's probably smoked weed in his life, but he's clean otherwise. No wife beating or drugs here, unless there's something we don't know. We had Rider Strong posters all over our room and kind of hoped that a little bit of Shawn's personality was somewhere in there!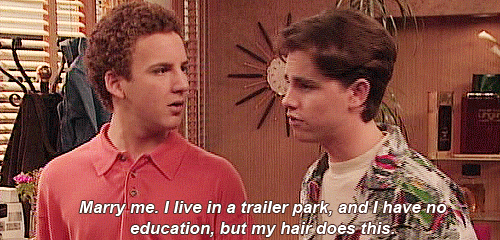 Jeremy (And Jason) London
Twins who were both hot and had so much potential to be our life long crushes. Jeremy's use of heroin, cocaine and various other drugs got him kicked off 7th Heaven. (Drugs were definitely not Reverend Camden approved.) This was followed by a weird accusation by Jeremy that he was kidnapped, even though Jason and his mom publicly denied it. Then, just when you think Jason is normal, he goes to Saddle Ranch and goes on a drunk rampage, gets beat up and lands himself in jail. So, lesson here? The London twins probably weren't our best choice crush.
Ryan Phillippe
Sebastian Valmont was a skeezy douchebag, but he was just so beautiful. It was difficult not to have a crush on Ryan Phillippe in the late 90s, but I bet Reese Witherspoon would have some disagreements with that statement. The real-life cheater may not be the best person to crush on. Luckily we just get to watch him from afar.
Jonathan Taylor Thomas
And finally, JTT is kid tested, mother approved. Forget the bad boy image, JTT was too cool for that. After his time as our ultimate teen crush, he went to freaking Harvard. Basically, JTT was the best crush you could've had and if you have the chance to date him, you should take it no questions asked. He kept away from all the bad influences of Hollywood. Well done, sir. You win.