10 ways to deal with "Ex Season".
I've always referred to February as "Ex Season." Blame it on the chill in the air, the sudden realization that everyone's brothers/sisters/cousins all required extra seats at the table to make room for their significant others over the holidays, or plain seasonal horniness, but exes begin surfacing left and right when Valentine's Day rolls around.
Suddenly your high school boyfriend is wondering how you've been. That dude you kissed last New Year's Eve (mainly out of desperation)? He's super interested in that new job of yours! And of course we can't forget your on-again-off-again hometown hookup buddy.
Whatever your ex's Valentine's booty call tactic may be, we're here to keep you from texting him back. We've rounded up some of the most romantic movie scenes of all time (if we do say so ourselves).
Re-gift him to a friend and snuggle up with one of these more predictable on-screen couples, and leave the awkwardness to someone less fortunate. You can thank us later ... with cookies, preferably.
Love And Other Drugs
Yes, yes you are, Anne Hathaway! But Jake Gyllenhal doesn't even care! SWOON.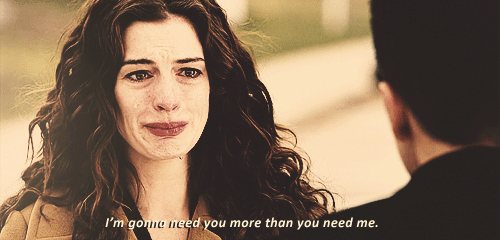 Titanic
UGH. Call us stupid again, Leo!! We're into it!

Sixteen Candles
Well, you knew Molly Ringwald was making her way onto this list one way or another. Plus, if we had to "do it" with someone, we'd pick Jake Ryan too.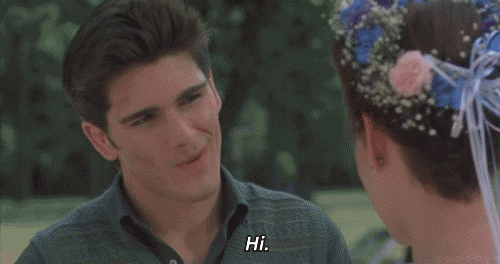 Silver Linings Playbook
They may both be a little left of center, but they're perfect for each other …and our movie night.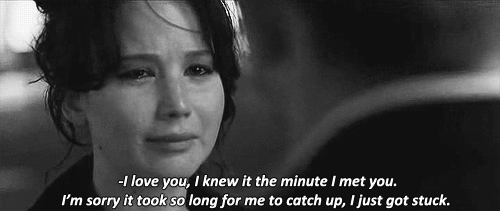 The Wedding Singer
We want to grow old with Adam Sandler's mullet in the weirdest way.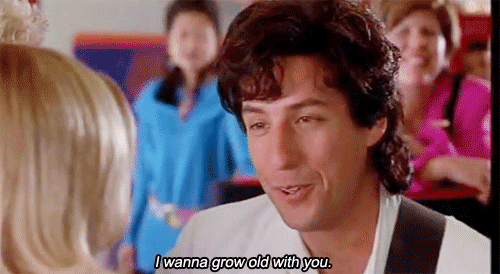 Notting Hill
Aren't we all, Julia?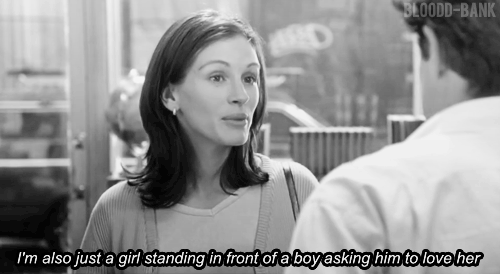 Blue Valentine
Okay, so the rest of the movie is a tad depressing, but this scene!! So awkward! So cute! So Ryan Gosling! Okay, I'm done.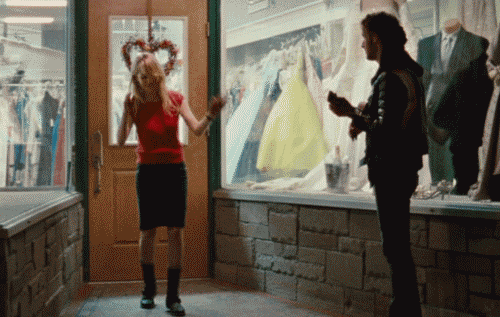 An Affair To Remember
Paying homage to Cary Grant, the original master of swoon-worthy-swag.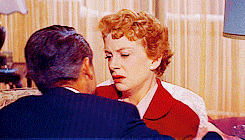 Dirty Dancing
We have the time of our lives when you're annoyed at us, Johnny Castle. Proceed.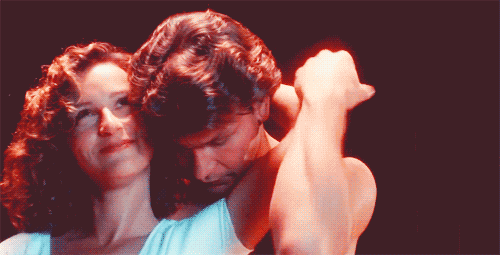 Love Actually
And to us, this is the perfect holiday film.