You know you're DYING to find out...
I'd never heard of Jon Hamm until I was encouraged to watch Mad Men.
"You'll LOVE it!" I was told. So I logged into Netflix, and by the fifth minute in, I was SOLD.
Jon Hamm was, is, and forever will be the true love of my life (sorry, husband, but you know it's true).
I'll be honest, I'm still unsure if I'm in love with the emotionally abusive Don Draper character he played on the show or the real life Jon Hamm. However, if the real life Jon Hamm were to come to my home and ask me out, I wouldn't say no.
In fact, I have a 'Freebie list' with my husband. Remember on Friends when Ross and Rachel made a list of celebrities that they would allow the other to sleep with in the event they met? Yeah, we've got us one of those!
So who's on my list? That's right. Jon Hamm. Who else is on my list?
NO ONE! BECAUSE JON HAMM IS THE END ALL BE ALL BAD ASS DUDE!
Why? Because he has a big penis? Oh, I didn't even notice!
I'm totally lying, of course, I NOTICED!
Even Jon Hamm himself knows he's got the goods:
He's even made a splash down under ... I mean in Australia, you dirty birds!
GQ Australia named him the International Man of the Decade in November of 2016. In an interview, he says of his ... large endowment:
"It was a topic of fascination for other people, certainly not me … By the way, as rumors go, not the worst."
No, Jon, not the worst at all ...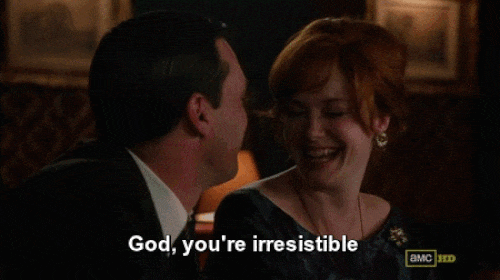 So what exactly is all the fuss about? How can we, non-celebs, know just how big his penis is?
Because the stunning gentleman apparently likes to go commando. Hence, we've been #blessed with many, many photos of him which, though he is fully clothed, leave little to the imagination.
Thank you for that, Jon Hamm!
And because we love you, our readers, here are 13 heavenly photos so you can see for yourself exactly what we mean when we say the man is WELL-endowed.
But hands off. He's mine.
No, seriously ...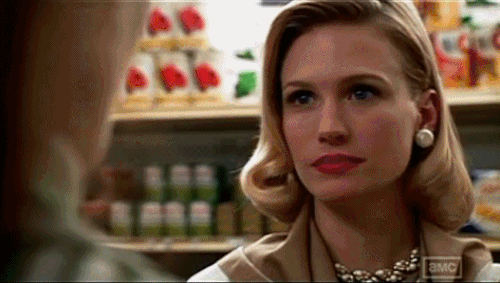 Looks like he has BIG things he's working on ...
Jon Hamm at work on Mad Men with his big penis on view for everyone.
"My penis tells me to go this way." is what I imagine him saying.
Jon Hamm giving directions.
What a lucky pair of jeans.
Jon Hamm is looking casual in his jeans that show his BIG penis!
I'll take whatever is in Heart #1, Alex!
That's a big bulge right there!
He's got a BIG secret to tell you!
It looks like Jon Hamm's HAMM wants to come out and play.
Just acting casually like no BIG deal.
An aerial view of Jon Hamm's penis.
I will help him walk his dog ANY. DAY. OF. THE. WEEK!
What's bigger? Jon Hamm's dog or his penis?
I mean ... come on!
Khaki pants look good on Jon Hamm!
I'll take a coffee and a HAMM sandwich to go, please.
Jon Hamm's penis on full display as he drinks his coffee.
So freakin' sexy.
And the award goes to ... Jon Hamm's penis.
Hey, buddy, eyes up on top, OK?
Do these stripes make my penis look big?
Will you marry me?
You know what they say about a man with a big penis? Yeah, they say he's Jon Hamm.