It can't be over. It just can't.
My love for Parenthood was a belated one. For years, I saw the occasional TV ads and didn't pay much interest. It wasn't until I was running out of series to binge on, on Netflix that I decided to give it a try.
I wasn't supposed to love Parenthood. It goes against every series I typical go for—not very sexy, not a lot of intrigue. But it spoke to me on another level, one that I don't let come to the surface all that often. It's filled with raw emotion—sometimes romantic, yes—but also of family, of loss, of regret, and of forgiveness. These are characters that do some really dumb shit, but ultimately, always they have a place to come home to. It's a place of forgiveness and acceptance, and you know, no matter what goes down, every Braverman will stand behind all others in the end.
There's sex appeal—Dax Shepard is still hot in a Punk'd sort of way, and still playing basically the same character—and there's romance. The romance runs the gamut from endless love to incredibly dysfunctional short-lived infatuation. All is real, obviously.
Not so long ago, realistic family dramas were easy to be found every season. Now, not so much, and with the loss of Parenthood, have we lost this entire incredibly important genre. Parenthood has cultivated a relationship with their viewers—of a flawed yet incredibly relatable family—that makes this loss feel tangible. And as with any great loss, there's stages of grief we must go through when saying goodbye.
Denial
As the #farewellParenthood Twitter hashtags began earlier this season, I refused to believe it was real. There's just so much left to say. What will happen with Zeke? What will happen with Joel and Julia? With Amber and her baby and Ryan? Will anyone ever mention Hallie again? The family's story simply isn't done and I'm not ready to let go.

Last season, a lot of randomness went down in Parenthood— rather than tying up loose ends and bringing stories to a close, things went on tangents. Beloved Joel became an asshole—but then changed his mind. Zeek was sick, but then he was better, but then…maybe not? I've gotten so wrapped up in the characters that they are no longer characters to me, but cherished friends, and I need to know what happens next. It can't be over. It just can't.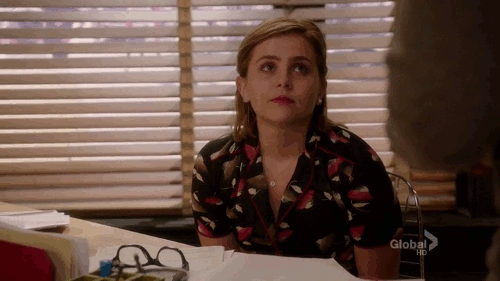 Anger
There's a loss of the loss of the "fun of speculation" that occurs when a series ends, says Jeff Rudski, Ph.D., Professor of Psychology at Muhlenberg College. "Just like gambling is addictive because people don't know the outcome of the next play (in fact, brain research has found that gamblers have greater activity in circuits associated with reinforcement when placing a bet than when winning one), people engrossed in a series lose the fun of speculating on what is going to happen next to characters that started out as fictional, but have psychologically morphed into seemingly real people (there is some research that shows that fans of TV shows start to think of characters on the shows as actual friends)," says Rudski.

Yes, Dr. Rudski, I need to know. I need to know what happens next with my friends and I'm really angry I can't. I NEED TO KNOW. WHY ARE YOU TAKING THE KNOWING AWAY FROM ME?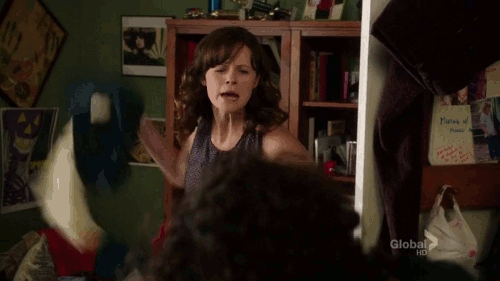 Bargaining
We still are hopeful for an 11th hour reprieve. Over the seasons, we (err, the Bravermans), have survived so much. Zeek's aforementioned heart surgery, Kristina's bout with cancer, Amber's terrible car accident (and worse, relationships), Max's struggle with Asperger's—they go through so much, and things seem so dire, but then, in the end, everything works out. Look at Joel and Julia! Everything will be ok, right???

Maybe if we all just join together. The Bravermans are a family of incredible heart and humor—each fierce in their own way—but when together, they are unstoppable. Maybe we just need a good old-fashioned Braverman family dance party? Just one more time? Please?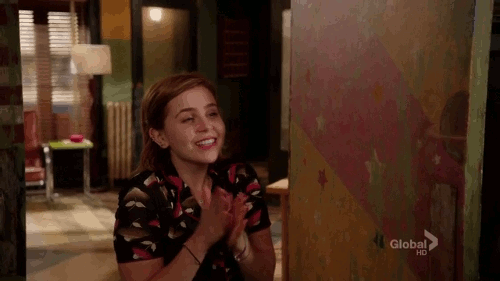 Depression
Every time an episode ends, and there's a meaningful Braverman family moment, I feel the urge to call my mom and tell her I love her. Or my best friend. Or even, my dog. This show has been a channel for all my rawest of emotions, and now that it's leaving…I just don't know where to put those feelings.

Lara Levin, a publicist, reflects on her own depression as the final days grew near, by sharing an actual text exchange with a friend.


Friend: "I'm going to watch last night's Parenthood

Me: "GET READY TO SOB"

Friend (via text later): The baby's name is Zeek!?

SOB-bing
Me: What are we going to do about not having Joel anymore?
Friend: I don't even want to talk about it. I never thought I would find a more wonderful man than Aidan until we met Joel.
Friend (later, via text): [photo of TV screen, Joel shirtless in bed]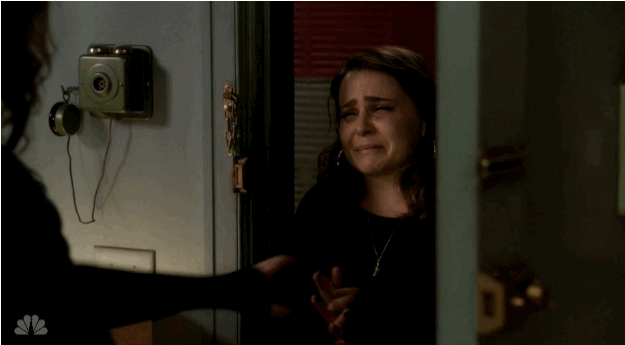 Acceptance
It's undeniably the end of an era.
Parenthood
has always been known to be a bittersweet series, and the finale (and final season) before leaving us forever follows this theme.

The final season has shown the various "kids" of the Braverman family readying for the next step in their life. Joel and Julia have found their way back together. Sarah is getting married. The brothers have come to a (difficult) conclusion about their business. Amber had her baby. Things are readying for the next step, and that means this step is over. We're so sad to see the family go, but we're happy to see them going forward in a good place. (We just hope that papa Zeek will be there with them when the final credits roll…)