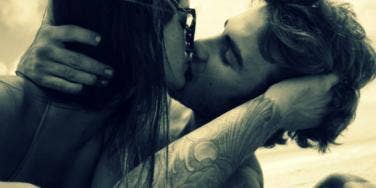 Whether you've been together for one year or for 10, sometimes even the steamiest of relationships can start to feel a bit stale. You've been getting into the same routine over and over again. The weekend rolls around and you both order in Chinese food, binge-watch your favorite Chopped episodes and then go to bed before 11 PM.
A stale relationship can also come in the form of the same old boring routine in the bedroom: five minutes of foreplay, followed by 10 minutes of the missionary position. Then, you both roll over and go to sleep without saying a word.
That means it's time to add the sexy back into your fun by trying something new and get as wild as you dare.
No, we don't mean swapping your partner out for somebody else or trying death-defying stunts to give you an adrenaline rush. We mean bringing the sexy back into your relationship by trying something new that you'll both enjoy.
Don't get all stressed out about how to bring sexy back to your relationship. Focus on having fun instead of meeting a goal, says YourTango Expert Tina Tessina, Ph.D., psychotherapist and author of Money, Sex and Kids: Stop Fighting about the Three Things That Can Ruin Your Marriage.
Some sex encounters will go well but some won't, so have a sense of humor. Spend more time laughing, talking and being silly and less time feeling pressured. A lighter attitude will make sex more fun. And who doesn't want that?
Maybe it's putting together an X-rated scavenger hunt or sending each other some sexy selfies. Maybe you want to try your hand at writing your own sexy story. There's even a subscription service that discreetly delivers fun and flirty romantic surprises to your door. And sometimes, the best way to get sexy is as easy as simply relaxing.
Check out our list of 12 ways to bring back the sexy in your relationship. You and your partner will be glad you did.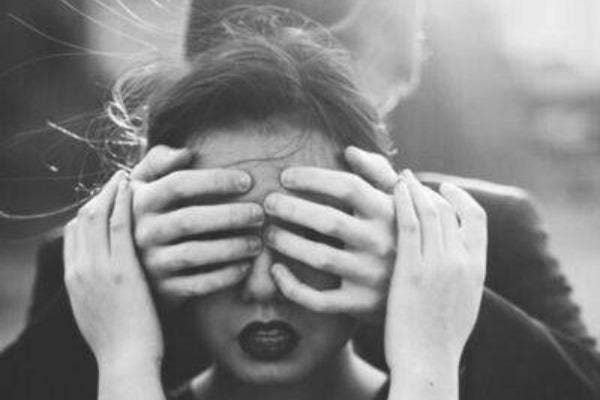 Photo: weheartit
1. Get kinky.
Upping the kink factor in your relationship can actually be a great way for those of us who are more vanilla to break out of shells and experiment with something new. It can also be a way of feeling closer to our partner.
"This being said, there may be behaviors that you are just not open to doing and that is OK too," says Dr. Kat Van Kirk, a clinical sexologist and marriage and family therapist. Partners should have enough sensitivity to work you into these behaviors as well as be okay with some hard and fast boundaries. Many people into kink have learned to be very good negotiators sexually as very few people have exactly the same proclivities.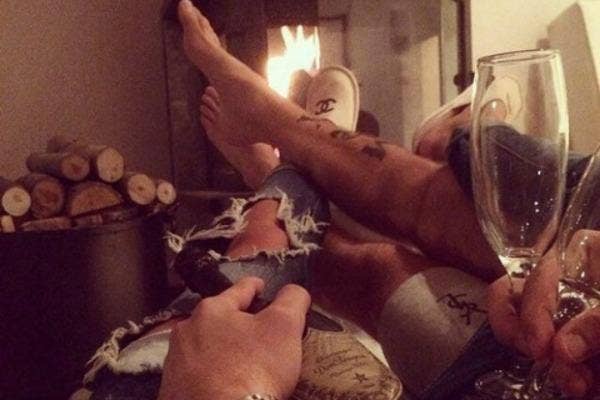 Photo: weheartit
2. Relax.
Relaxing allows you to be more aware of your sexual energy, enhances sexual feelings, and frees you up to respond sexually, says Tessina.
For example, allow time for morning sex when you are still relaxed from sleep, or after a nap. Save some water by showering together sometimes and let nature take its course. Maybe summon up your teenage hormones and try some naughty petting in the backseat of your care after date night.
Whatever you do, just go with what feels natural, and make sure to have fun. That's what great sex is all about.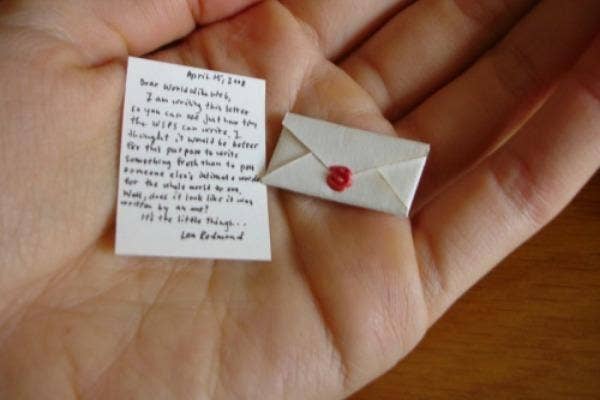 Photo: weheartit
3. Write a dirty story.
Many men get off on porn, ladies on erotica — but we all love a bit of scintillation. Make it more personal with a service like Hoochy Mail Service, suggests Denise Beauregard, owner of Urban Intima Inc., an online intimate apparel retailer.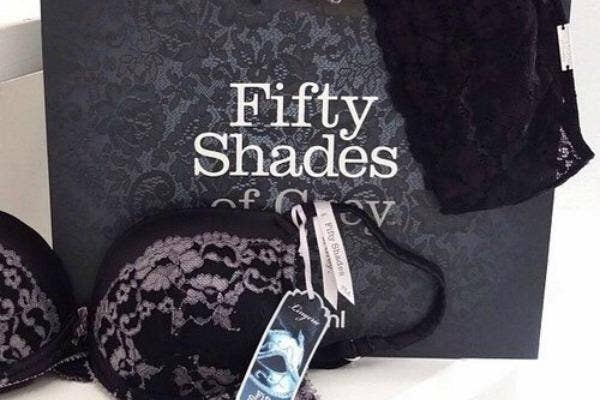 Photo: weheartit
4. Give a sexy surprise.
Most occasions, we send flowers, candy, maybe a teddy bear. Kick things up a notch with a delivery like Spicy Subscriptions, which discreetly delivers fun and flirty romantic surprises to your door. Every month you'll be treated to romantic gifts, fun toys, massage oils, lingerie and more, which you can then "try out" together.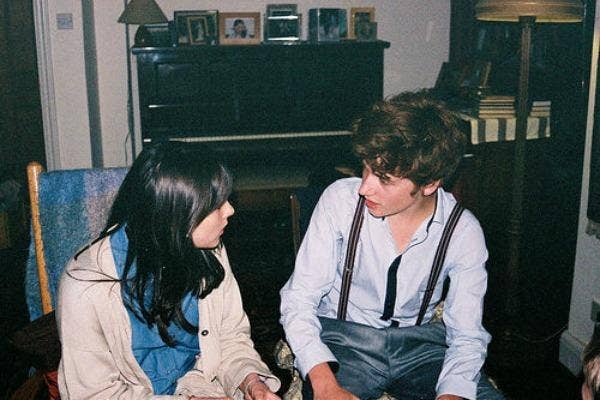 Photo: weheartit
5. Communicate more often.
The best beginning for a lovely sexual encounter is a good, honest and open conversation. When you were new lovers, you talked and sex was easy. Frequently make time to "catch up" with each other over an unhurried dinner or breakfast. Express your hopes and dreams, clear the air, and you can both relax. From there, it's not such a long distance into the bedroom.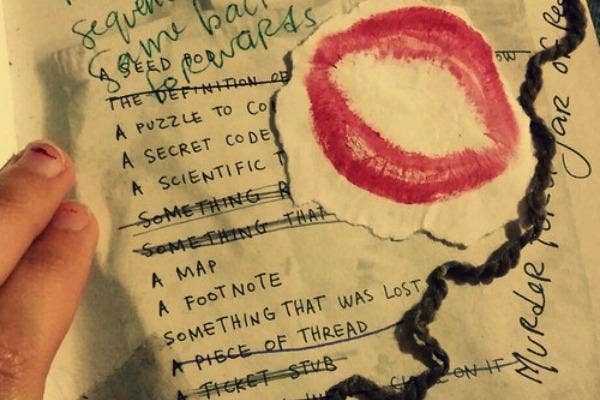 Photo: weheartit
6. Go on a sexy scavenger hunt.
Select 12 items to hide around the house unbeknownst to one another and write out your clues. As each one of you find a clue you take a roll of the dice and do the roll. The possibility of 24 acts of love and lust minimum, this does not take into account any of the main events.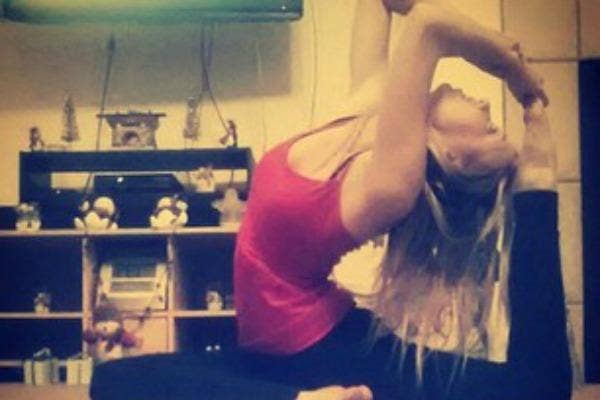 Photo: weheartit
7. Be flexible.
Physical agility can be helpful, but emotional flexibility will really improve your sex life. The longer you and your partner are together, the more you need options. Quickies are great fun when you're pressed for time, and morning hanky panky can make the whole day more exciting. Take things up a notch with a touch of role-play, says Tessina.
Act out all the silly, forbidden or exciting fantasies like nurse and patient (or doctor), children "playing house," famous movie star and adoring fan, or your two favorite characters from a soap opera, novel or movie. If you feel a little silly, laughter will only make it more fun.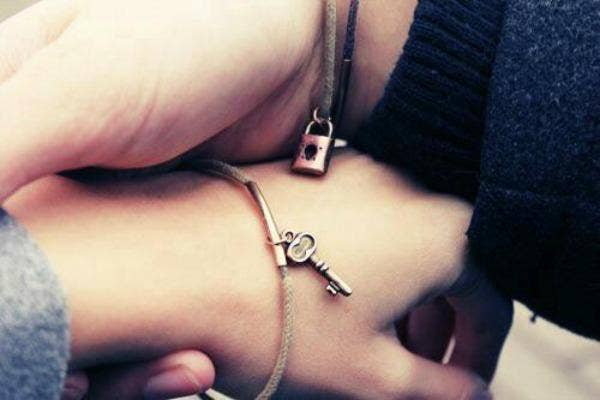 Photo: weheartit
8. Be open and honest.
Open a dialogue about what really turns the both of you on and don't do it while you are in the middle of having sex. Be honest about what scares you and why. Lots of people who think of BDSM assume that it's all whips and chains but in actuality, there is a whole spectrum of behaviors from mild spanking to light bondage with silk ties.
"It is both partners' responsibility to be gentle and really know what they are doing; while remain opening and communicating their needs. For instance, most people in the kink community know that it is the "bottom" or the person having things done to them that is actually in control of the play," says Van Kirk.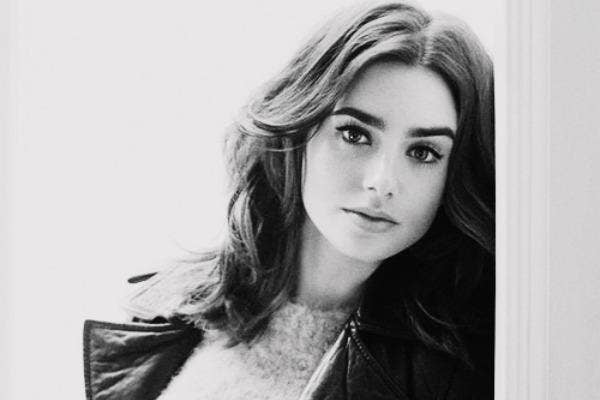 Photo: weheartit
9. Evaluate the situation.
If you removed all of the negative self-talk from your head, are there situations that titillate you, even a little? Some guys feel the need to get over the idea of feeling threatened by a woman who is kinkier than he is. Some are afraid of being judged by others if they ever found out and some, well... they are just not wired that way.
"Once you've looked at your fears, I always suggest trying something new. If you don't like it, you can always communicate that. I find that most people don't know what they are missing, though. Once you can learn to open up sexually, often times you feel emotionally more connected as well just by sharing the experience," says Van Kirk.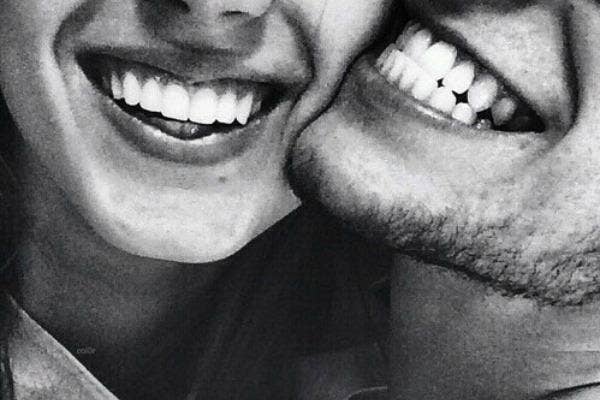 Photo: weheartit
10. Touch each other.
If you're thinking "the idea of sex is nice but I'm way too stressed to get there," get your partner an aromatherapy massage candle to slow things down and heat things up, suggests sexologist Emily Morse, host of the podcast Sex with Emily.
Just light the candle and let it make a nice pool of warm luxurious massage oil (it's not waxy or hot), then drip it from a foot above those body parts (yours or your partner's) that need special attention. Start massaging the oil into the skin and go from there. You can even use them on yourself as a body moisturizer every day.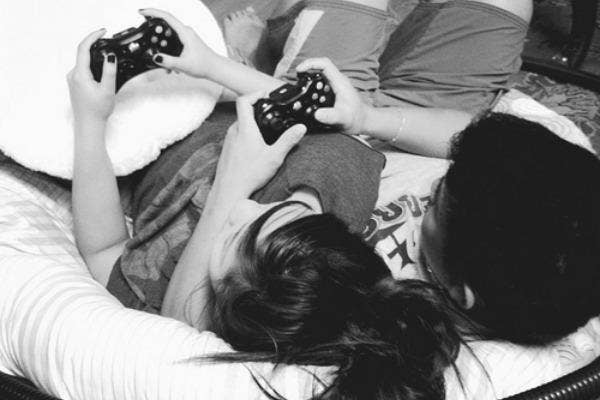 Photo: weheartit
11. Play more.
Once you put away the Monopoly set, pull out a sexy board game to get you going and get you in the mood, says Dr. Morse. Try the Love or Lust board game if you want some flirty fun, or the Bondage Seductions Game if you've been wanted to kink things up.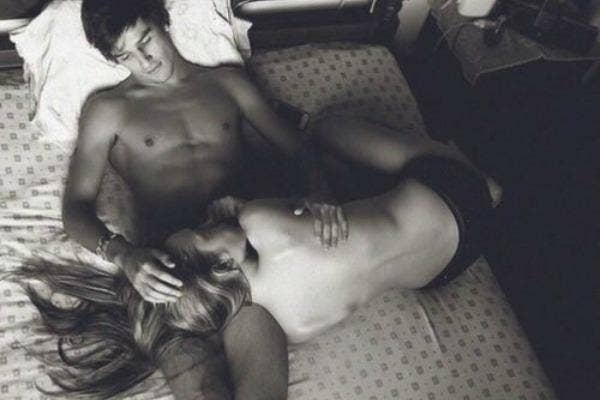 Photo: weheartit
12. Get buzzed.
A vibrator will enhance your sex life with or without a partner. You can get one to enhance your solo time and find those other pleasure spots, like the Fifi for extra G-spot stimulation or try Lifestyles' His and Her pleasure massagers, which provide wonderful vibrating stimulation for men and women, says Dr. Morse.
Previous
Next
BEGIN