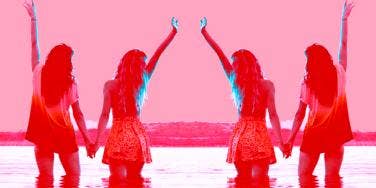 Perk up!
Are you stuck in a rut and in need of some motivation and self love? We have all been there. Most of the time we just want to be able to lie around and binge-watch our favorite shows, but things don't get done that way. To stay motivated you have to be focused on your goal, keep positive, and be persistent even when you hit bumps in the road.
However it is easy to give up after hitting one of these bumps. That's why only 8 percent of people actually achieve their New Year's resolution. Now don't read that statistic and get discouraged! A very important part of being successful is staying positive. Two ways to stay positive is by doing affirmations and reading up on your inspirational quotes.
Having an arsenal of affirmations and motivational quotes can really change your chances at success. Affirmations help program the mind into believing the repeated concept, according to Ronald Alexander, Ph.D.
In order to help you reprogram your unmotivated mind we collected 10 motivational quotes that will hopefully pick you up from one of your rough patches, get you to refocus on what you need to do in order to be successful, or even just get through the Mondays.
If you're searching for the best quotes and memes to share with the people you love (or just want to feel inspired yourself) ... look no further! From the sweetest love quotes, inspirational sayings, and hilarious relationship truths, we've got you covered.
Photo: We Heart It
10. Don't be your own enemy
6. Everything else will just bring you down
7. Don't underestimate your potential
1. Also you can make those good things happen!
Previous
Next
BEGIN