Iggy Azalea was offered a porn webcam contract, here is her reaction.
When you get rich and famous on the quick, like Aussie rapper Iggy Azalea did on the back of her smash hit "Fancy," which is the definitive song of summer 2014, the hangers-on and those looking to capitalize show their faces. The statuesque Azalea has the face and body of a model, as well as a Wilhelmina modeling contract, but she did start her career out with a raunchy track called "Pu$$y." That doesn't mean she wants to ventue into nude adult entertainment, thank you very much. Even so, all of these factors combined to earn the rapper an offer from Jasmin.com, an adult webcam site. No, really.
The terms? In addition to a cool milli in cold, hard cash, she'd have to "perform" on their site for an hour a day, for 90 days, and she could potentially earn $10 million in revenues. Yes, $10 million. That's a lot of scratch, but it comes with its own cost. Like your soul.If webcammin' is your thing, fine. But this offer doesn't really feel up Iggy Azalea's alley. Jasmin.com says that it has forwarded the letter to the rapper's team and hopes to finalize a deal. Yeah, we doubt that's going to happen. The letter, which was forwarded to media outlets, is below.
Dear Ms. Azalea:
My name is Jerry Jardene, Marketing Director of adult entertainment website, Jasmin.com. On behalf of our company, I'd like to formally extend an offer for you to become a Jasmin Model. Given your recent explosion into the music scene with your fast-rapping and explicit lyrics we thought you'd be a perfect fit to venture into the very experimental world of adult entertainment.
Coupled with your modeling history and voluptuous body, you could become one of our highest grossing models, which is why we are offering you a compensation package of $1,000,000 cash, and 30% of revenues earned from private shows up to $10,000,000. However, you must be live on the Jasmin site for at least 1 hour per day for 90 days. This deal allows you to potentially make $122,000 an hour!
If possible, I'd love to continue our conversation to discuss the terms of contract. I really appreciate your consideration, and am looking forward to hearing back from you soon.
All the best,
Jerry Jardene, Marketing Director
Jasmin.com
The letter is icky, but it doesn't mask its intentions.
That said, this is how Iggy Azalea should react to this letter in GIF form.
Miss Piggy, known for throwing epic hissyfits, perfectly summarizes how Iggy Azalea should react to this ridic offer. Iggy may be hip-pop, but she can go heavy metal by bangin' her head, like so.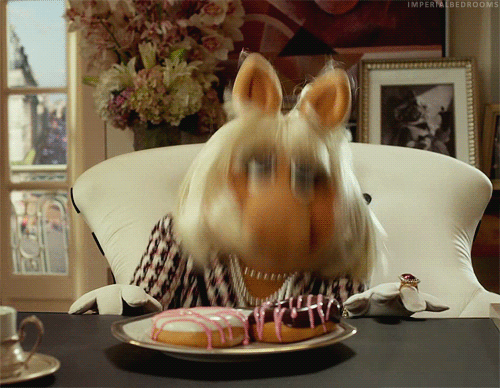 Carrie Bradshaw's expression reeks of confusion and "RUFKM?" That's exactly what we thought when we read the Iggy offer letter. If her team forwards it to her — for a laugh — she might react similarly.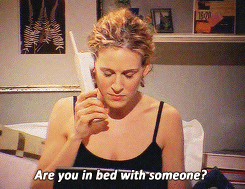 Sara Jessica Parker as Carrie Bradshaw on 'Sex And The City' - Giphy
There is nothing subtle about Stephen Colbert's reaction. If Iggy Azalea slapped her face and screamed in horror upon seeing the offer, we wouldn't blame her one bit.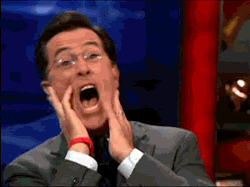 Stephen Colbert on 'The Colbert Report' - Giphy
No, no, no, and no, courtesy of Twin Peaks' Audrey Horne.
Audrey Horne on 'Twin Peaks' - Giphy
See how the rap vixen dusts her hair off her shoulder dismissively in this GIF from her Clueless-inspired video for "Fancy?" That's exactly what she should do if she ever reads this offer letter.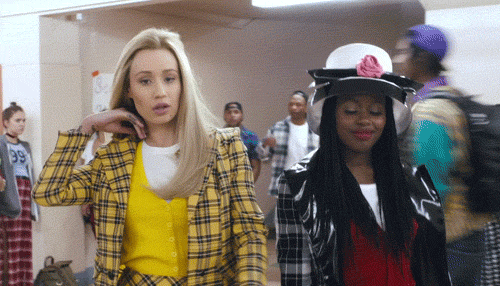 Iggy Azalea in 'Fancy' - Giphy