Ready to heat up bath time?
The couple who soaks together, stays together (or at least stays clean and moisturized). And sometimes you need to treat yourselves to something a little special. That's where taking the best bubble bath is the perfect way to do so.
Baths don't have to be over-the-top, luxurious indulgences that require you to break the bank for fresh rose petals, ambient candles, and extravagant soaps. It can be absolutely worth it to splurge a little for a good soak. But sometimes all you need is warm water, a fresh-smelling soap, and your partner.
That's what couples' baths are all about, after all.
There are plenty of ways to spend quality time together, but not many are as intimate as sitting together in a tub. It's just you and the water. It can feel like an escape from the real world — the clock may seem to slow down, and you and your partner may sense that you've transcended onto your own personal planet. Baths are truly magic.
They can also be what you make them. Baths don't have to be super sensual and sex-charged. They can be a time for you to embrace your inner children and have some much-needed fun. Or, it can be a space for both of you to rejuvenate your bodies on the inside as well as outside.
There's nothing like a deep clean, and who better to do it with than the one you love most?
In order to get clean, however, you need a good soap. From soaks to salts to bubbles, there are so many types and scents to choose from. We've narrowed down some of our favorites for all kinds of couples and moods.
Stock up on some of these creamy, co-ed concoctions for a truly calming, and sometimes stimulating, steam session. While they boast sweet scents, we guarantee the memories will linger for much longer than the fragrance left behind.
1. J.R. Watkins Calming Bath Soak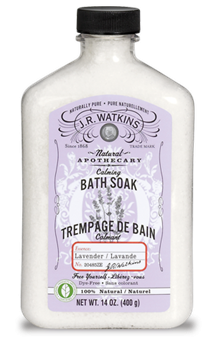 Great for the couple on the go, de-wire before you retire with this calming concoction from J.R. Watkins. It's infused with lavender oil fragrance to help sooth a tired body (and mind), while sea salt gets to work on dry or damaged skin.
(J.R. Watkins, $9.99)
2. Bliss Blood Orange + White Pepper Soapy Suds Body Wash + Bubbling Bath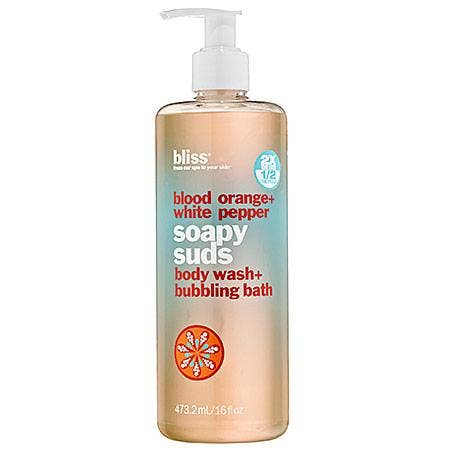 Who says playtime is just for kids? Put a little pep in your bath time step with this energizing (and vitamin E-enriched) offering from Bliss. It goes on double-duty as a body wash and bubbling bath, and features a zesty orange scent for really awakening those senses.
(Walmart, $18)
3. Fresh Rice Sake Bath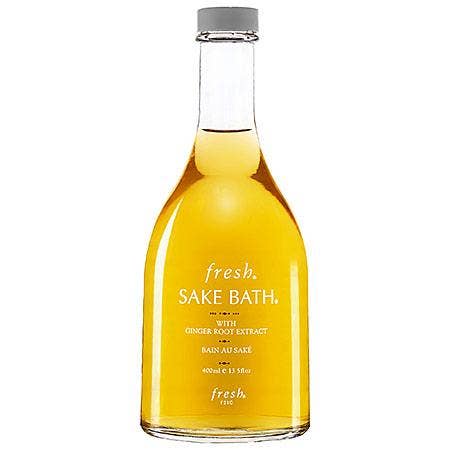 Inspired by Japanese Geisha bathing rituals, real sake makes up 38 percent of this bath soak from Fresh, which aims to increase circulation and body temperature necessary for sweating out toxins. Among other benefits, it also boasts pine extract for easier breathing.
(Sephora, $82)
4. Lush Sex Bomb Bath Bomb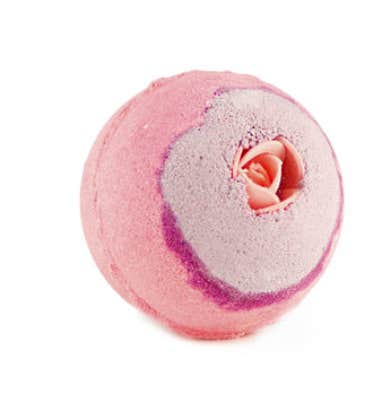 If you're looking for a formula that will leave you feeling fresh in more ways than one, drop this sex bomb from Lush on your guy when it's time to come clean. While aphrodisiacs such as jasmine, clary sage and ylang ylang get to work on pulling those heart strings, soy milk serves to soften skin for a truly touchable experience.
(Lush USA, $7.95)
5. Calgon Ageless Bath Nourishing Milk Bath for Softer Skin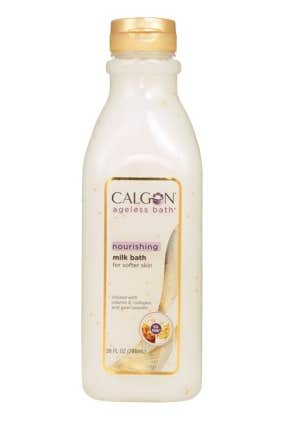 Tough crowd? Begin to crack the surface with this super-softening serum from Calgon. Complete with the brand's Vita-Pearl technology with Pearl Powder, collagen and vitamin E, the foaming bath is as moisturizing as it is man-friendly.
(Target, $12.19)
---
Kristin Granero is a lifestyle writer and has been featured on MSN, Yahoo, Today, POPSUGAR, Women's Health, Fitness Magazine, Bicycling Magazine, and more.
6. Honest Company Bubble Bath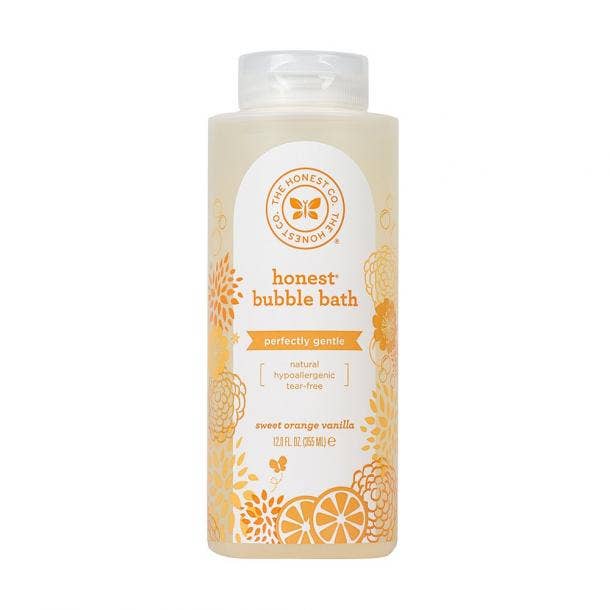 The super-foaming bubbles in this bath mix will leave your skin extraordinarily soft and baby-smooth. It's also enriched with calming botanicals to clean and help your skin retain moisture. Bathtime win/win.
(Honest Company, $11.95)
7. Deep Steep Bubble Bath Brown Sugar Vanilla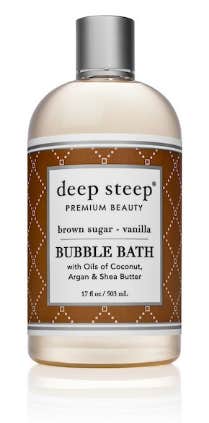 Sink into soft, fragrant lather of brown sugar bliss. This bubble bath will rejuvenate your skin, senses and spirit, and includes organic coconut oil, shea butter, argan oil, and aloe vera. A soothing, satisfying moisturizer, indeed.
(Deep Steep, $12.95)
8. Aura Cacia Balsam Fir Mineral Bath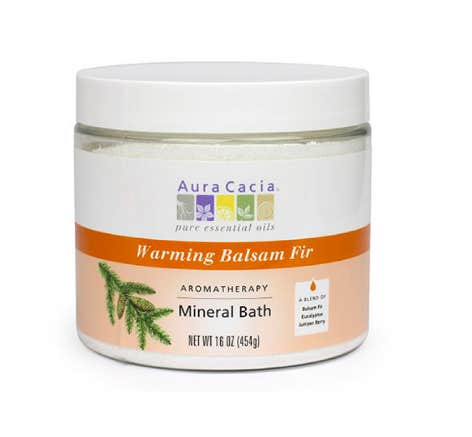 Be one with nature in your bath with this balsam fir mineral bath, which evokes a warm and inviting winter cabin, nestled in a gorgeous green forest. Extra inviting on cold, winter days.
(Aura Cacia, $12.49)
9. Lavande Bath Salts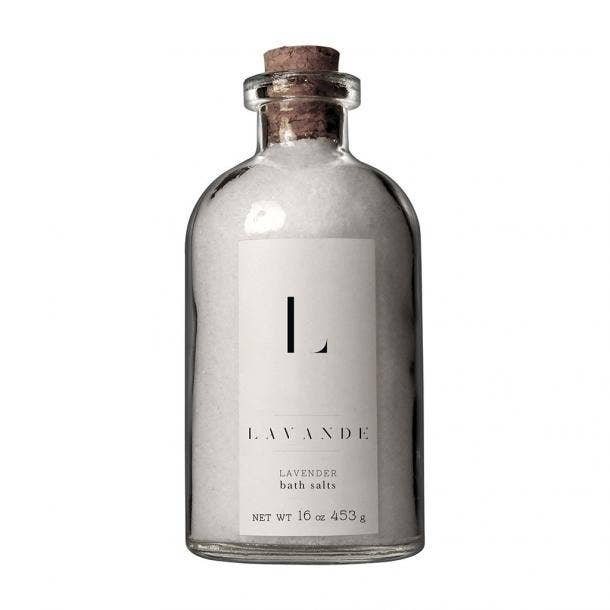 You'll float away into your "happy place" once you slip into a nice hot bath scented and softened with with these natural sea salts, which pull the toxins out of your skin leaving it silky smooth and relaxed. For an extra-decadent experience, lather your post-bath body with Lavande body oil — not only does it keeps the skin satiny and soft, but the beautiful aroma is soothing and relaxing. And if you're not a bath person (that's ok!), a post-shower oil experience is just as decadadent and the shower steam will keep your pores open to more eagerly receive the healing and soothing oil.
(Lavande Farms, $17)
(Lavande Farms, $15)