It's back! And it's about to get even more real in Season 2.
Season 2 of the Netflix original series Orange Is the New Black launches today, June 6.
As the first trailer for the season indicated, it's (or sh*t's) about to get real. In the trailer, we saw Piper in solitary. And it's starting to feel like home. That ain't good. There's some fresh blood, the antics of Crazy Eyes and much, more more, all in that two-minute trailer. Even better news? Laura Prepon is officially back and ready to stir up drama in the new season — and we couldn't be more excited!
Before you binge-watch OITNB this weekend, catch up on a little 'betcha didn't know' trivia right now:
Julianne Hough endured a controversy related to her favorite show. The actress and dancer dressed up as Crazy Eyes, including black face, for Halloween and the media went nuts. She was totally apologetic if she offended anyone.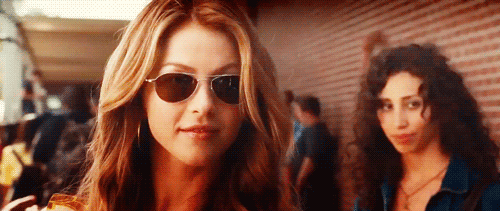 Oscar-winning actress Jodie Foster directed an episode. It was the third ep of Season 1, titled "Lesbian Request Denied." She reportedly wanted to get her feet wet in directing something serialized.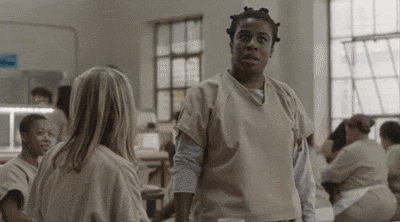 Singer-songwriter Regina Spektor wrote and performed the music for the opening credits of the show. The song is called "You've Got Time," not you "did" time. Thanks, we'll be here all week and we accept tips.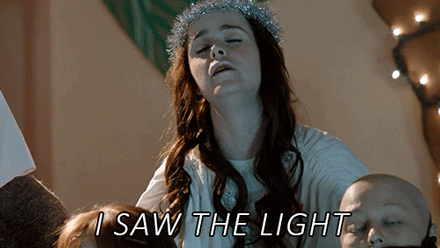 The character of Pennsatucky is played by actress Taryn Manning. She had a band with her brother called Boomkat and is a cousin of the NFL Mannings. Yes, those Mannings. Peyon. And Eli.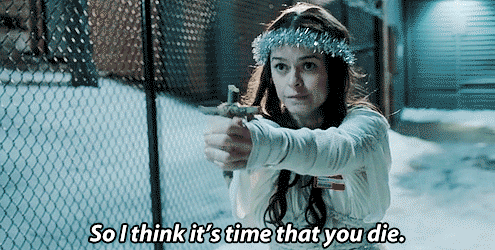 Laura Prepon, aka Donna Pinciotti of That '70s Show, actually auditioned for the lead role of Piper but got the role of her lady love Alex. She is a Scientologist in real life but she is not dating Tom Cruise, as the recent rumors have suggested.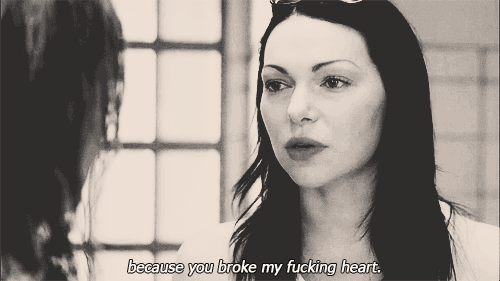 Sophia, a transgender woman, is played by Laverne Cox, who is transgendered in real life. Her twin brother M. Lamar portrayed the pre-transition Sophia, whose name was Marcus, on the show.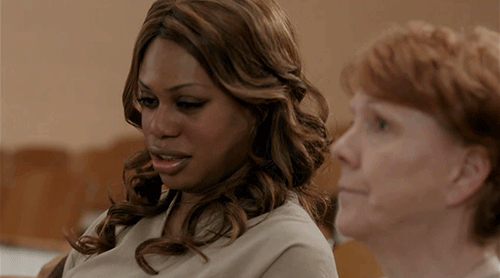 The people in the opening credits are not actors or cast members. Those are the faces of real women who were once imprisoned. We told you that you-know-what was about to get real. But it already is real with this show, and not just because it's based on the memoir penned by Piper Kerman.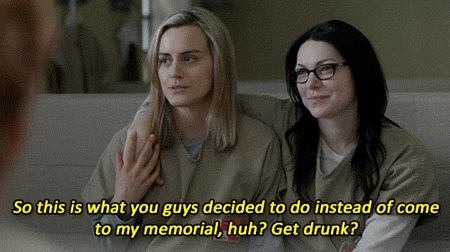 The prison garb is standard, prison-issue and authentic. It is purchased from actual prison suppliers. Remember what we said about "real?" Yep.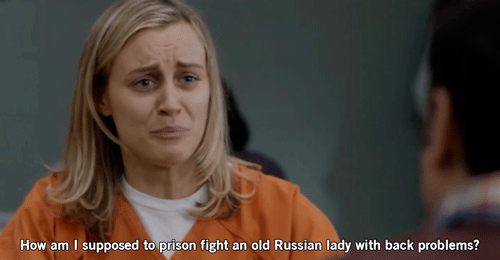 Okay, so not EVERYTHING is real. The 'stache of Pornstache aka Corrections Office Mendez is fake. And, well, it looks it.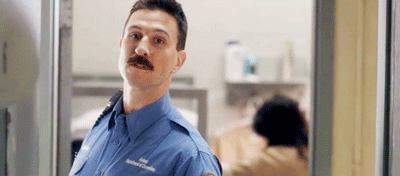 Andrew McCarthy, the '80s teen heartthrob who made Molly Ringwald's Andi weak in her Pretty in Pink knees, directed three episodes of the series, as well.