Cory and Topanga are back as parents in 'Girl Meets World.' What else do we know?
The Disney Channel is exhuming the much loved, TGIF-era characters Cory and Topanga Matthews from Boy Meets World for Girl Meets World, a new sitcom that follows the life and times of the couple's daughter Riley as she navigates the ups and downs of being a 12-year-old.
Cory and Topanga ruled the ABC roost from 1993 through 2000, but they remained in our hearts long after the show went off the air. But they are back, and so is Cory's BFF Shawn, played by onetime heartthrob Rider Strong.
The show is set to debut this summer. Here's a primer to get you up to speed on what we know about the series and main character Riley:
Riley Matthews, the teenage daughter of childhood sweethearts Cory and Topanga, is the centerpiece of the show. That's her on the left.
She is played by the totally adorbs Rowan Blanchard, who is 12.

Cory and Topanga still live in NYC, where they moved when Boy Meets World wrapped. So Riley is meeting the world and the city. Cory and Topanga are metro parents, God love 'em.
Riley is in seventh grade and her BFF is Maya. They have the best millennial names, don't they?
Cory and Topanga also have a son named Auggie, played by August Maturo. He is 5 and really presh.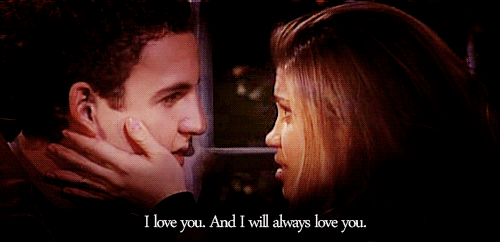 Rider Strong will reprise his role as Shawn, Cory's BFF. Can we get a "OH HELL YES?" Thank you.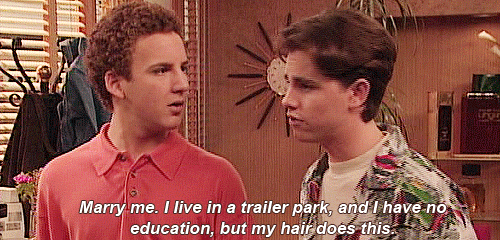 The show will run for a full 21-episode season. Get those DVRs ready, peeps!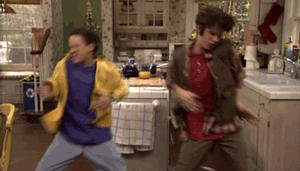 Despite her law school education, Mama Bear Topanga went on to be an entrepreneur who opened her own after-school restaurant with a specialty. That specialty is pudding. Yes, pudding. There is so much more to life than chocolate and vanilla instant pudding made by Jell-O. There's rice, tapioca, bread, sticky toffee and that's just off the top of our heads. So. Many. Puddings.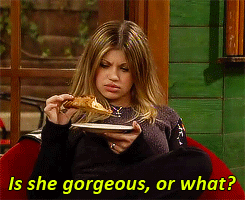 Cory now teaches history at his daughter's high school. Hello, awkward! That should make for some great subplots. Or nepotism.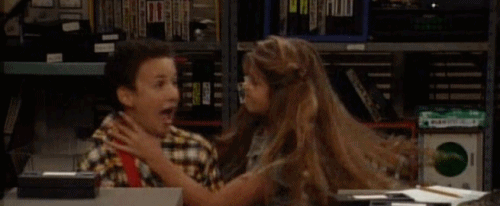 Yes, Mr. Feeny will appear on the show. How could he not be a consistent presence in Mr. Matthews' life? Also, technically, Cory is still in high school, since he is teaching.