It's official. Stephen Colbert is replacing David Letterman on 'The Late Show' in 2015.
Stephen Colbert is replacing David Letterman on The Late Show in 2015. There is no time like the present to get to know the funnyman, who will hit the half-century mark (that's 50) this May. Colbert, who hosts his own gut-bustingly funny political satire show and plays a character on The Colbert Report, is poised to take the baton and enter the late night realm.
Move over, Jimmy Fallon and Jimmy Kimmel. Stephen Colbert has arrived! Well, almost, since he doesn't fill the Letterman seat vacancy until next year. But his competition better start preparing!
To celebrate Colbert's appointment, here are 9 pieces of information to help familiarize yourself with the host who is about to make TV after 11:30PM even funnier.
Did you know he insulted a president to his face? That he's Catholic? That his mother and wife were one in the same? Relax on the latter. It was all make-believe.
Go ahead. Pull up a chair and get to know Stephen Colbert. And for the uninformed who live under a rock at the bottom of the ocean, it is pronounced "Coal Bear."
His wife Evelyn McGee-Colbert played his mother on an episode of Strangers With Candy. It's only incestuous if you think too hard about it!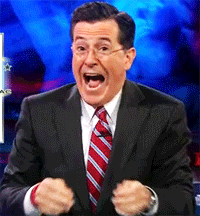 He voiced Ace in the Ambiguously Gay Duo, one of the best SNL shorts, ever! Ace was the, uh, power bottom to Steve Carell's younger Gary. Or you can view it like so: Ace was the Batman to Gary's Robin.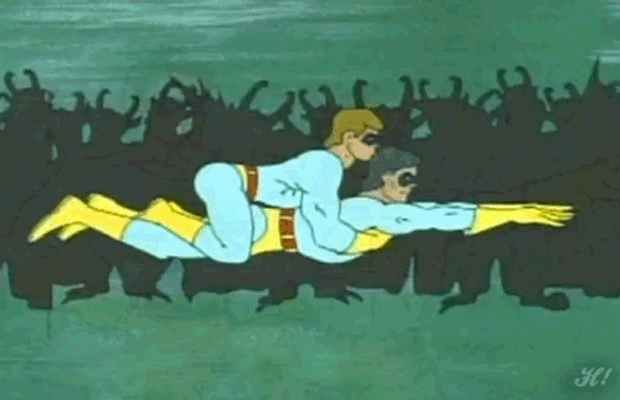 He had the sack to insult President George W. Bush at the 2006 White House Correspondents Association Dinner. He actually had the guts to say: "I stand by this man. I stand by this man because he stands for things. Not only for things, he stands on things. Things like aircraft carriers and rubble and recently flooded city squares. And that sends a strong message, that no matter what happens to America, she will always rebound — with the most powerfully staged photo ops in the world." Oooooh, burn! Even so, those comments were met with icy coolness by other attendees.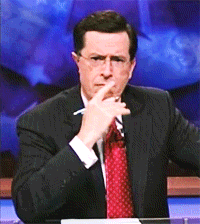 James, his father, and Peter and Paul, two of his brothers, died in a plane crash when Colbert was just 10.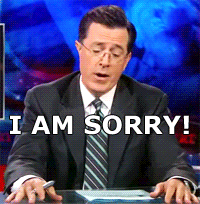 NASA named one of its treadmills after him. What, no star? No space station? Come on, NASA! How about a Stephen Colbert satellite?
He has done over 1200 episodes of The Colbert Report. Longevity, baby!
Colbert, Louis C.K. and Steve Carell worked together on the short-lived The Dana Carvey Show. Um, that lineup of talent is comedy gold, so how did that show not last? Anyone else wanna bet that Carell will appear on one of Colbert's first episodes as a late night host?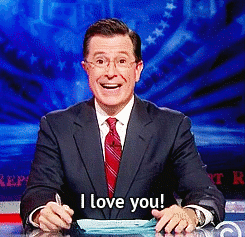 He was once a script consultant for MTV and VH1. He is also a Roman Catholic. Lookout, Opus Dei!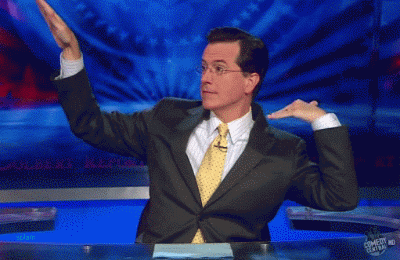 He went to Northwestern and did improv with the No Fun Mud Piranhas and at Chicago's Annoyance Theatre as part of the ImprovOlympic.