Love advice you probably shouldn't take from The Biebs.
Okay, so even when he's not talking about love, Justin Bieber probably isn't the most educated kid in the world.
Whether he's going on about Anne Frank being a Belieber or explaining the "sixteenth chapel" to David Letterman, it doesn't really matter because he doesn't have to be smart ... apparently. To his defense, Bieber's done some pretty romantic things for Selena, but still, that doesn't excuse some of the other quotes he's doled out over his time in the spotlight.
Here are 14 times Justin said something stupid when it comes to love and dating:
He's done some pretty douchey things to girls: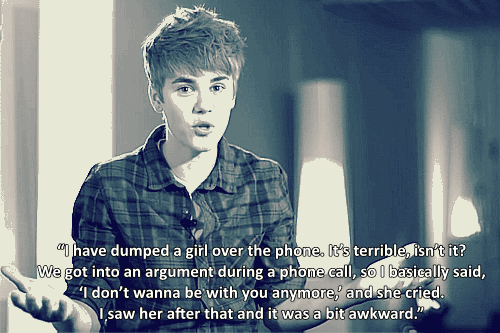 And makes some pretty arrogant statements about himself: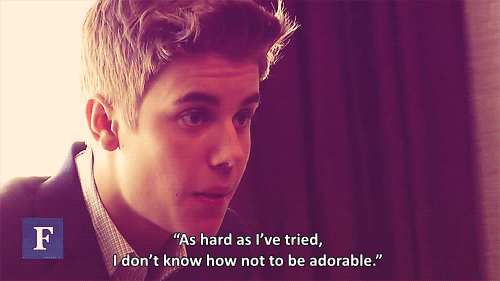 Justin Bieber has said many things about love, because he's the expert, right?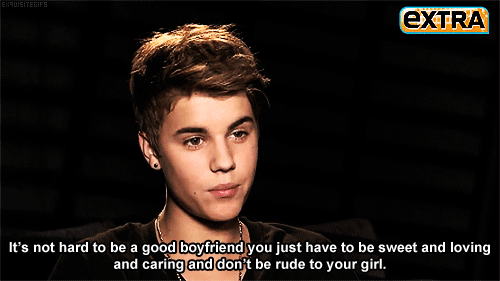 Apparently he doesn't understand exactly what marriage means: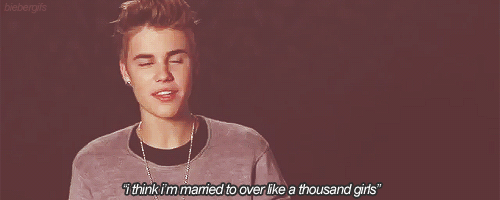 And that the phrase "making love" coming out of a child's mouth isn't funny; it's kind of creepy: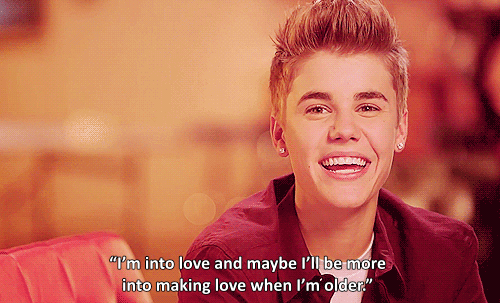 His lyrics are filled with super realistic love expectations. (Justin, you couldn't be homeless for one moment.)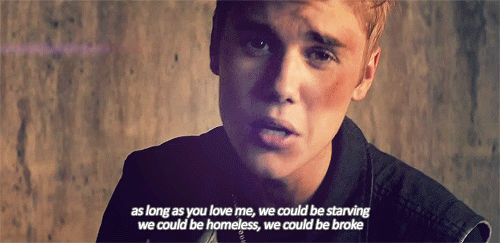 Seriously, Justin, ask Leo. Love cannot pull you out of below freezing temperatures: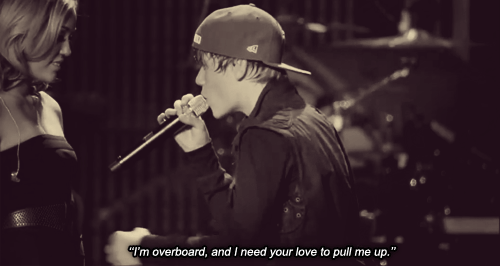 And Bieber could totally be your boyfriend because -- who cares if he knows himself? -- he's been creepin' on you: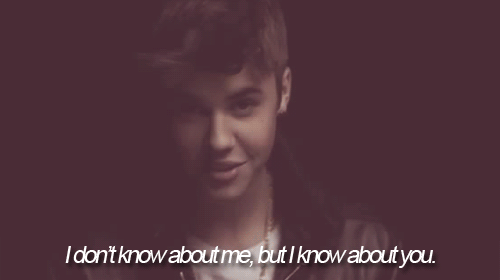 Sometimes his words just makes no sense: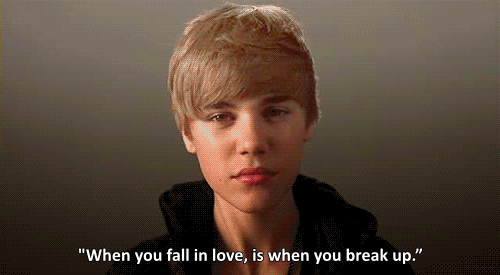 However, clearly he knows exactly what he's looking for in a date: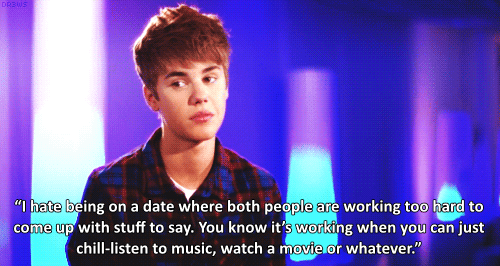 In case you are wondering, you could definitely get Justin to date you: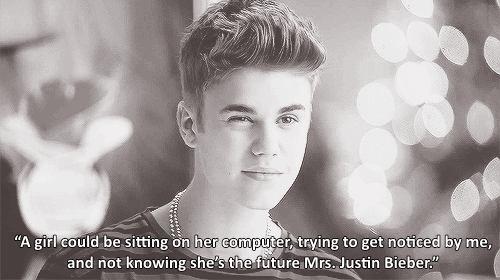 The older, the better ... as long as you aren't 40. (His mom is 37, so this is pretty Oedipus-y and weird):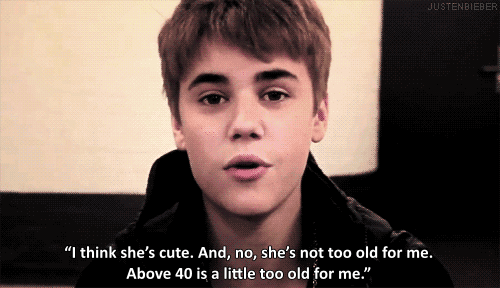 Beware of your first date, you may have to get him a bib:

P.S. this is a casual way of describing puberty: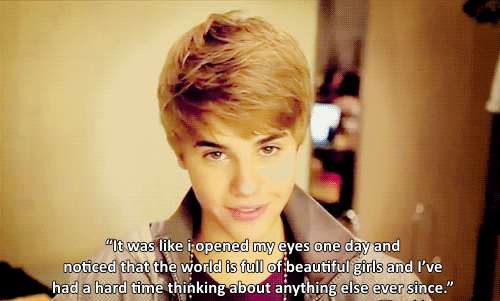 And here's what Selena thinks about it: