These couples fell in and out of love more times than Alicia Keys' sang those words!
For these Hollywood couples, we suggest using "It's Complicated" for their Facebook relationship status. They've been so on-and-off-and-on-again, they've practically given us whiplash!
Though some couples make it through the rough patches, others just don't seem to know when to call it quits for good — we're looking at you, Gomez and Bieber!
Let's take a look at these other famous exes who needed a couple tries to get it right or say goodbye:
Justin Long and Drew Barrymore
These costars have shared the screen in both He's Just Not That Into You and Going the Distance. Once they went public with their relationship in 2007, they seemed like a perfect match with their charming, down-to-earth, funny personalities. Too bad they formally split just a year later, only to rekindle the romance in 2009. The final split was soon after in 2010. Drew has since found happiness and babies with art consultant Will Kopelman, while Justin has been romancing Amanda Seyfried.
Robert Pattinson and Kristen Stewart
The couple that broke a million Twi-hearts. Their first public split came immediately after pictures were published of Stewart cheating on Pattinson with married director Rupert Sanders. Stewart won her man back after some time apart, but they parted ways again in 2013.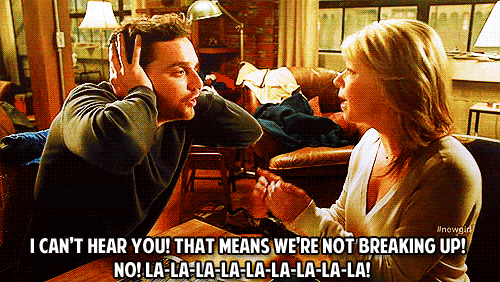 Miley Cyrus and Liam Hemsworth
These two met on the set of The Last Song and immediately began dating off-screen. They broke up in 2010, and gave love another go the year after that. The second time was the charm as Liam proposed in June 2012. Then breakup rumors swirled around the couple for months. Just a little more than a year after Liam put a ring on it, reps for the stars announced the split.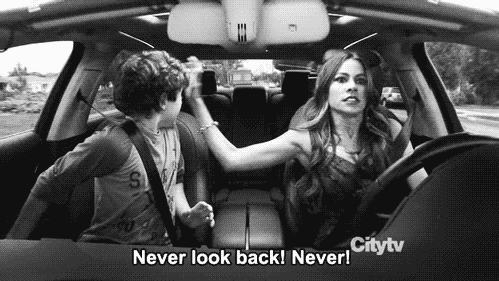 Leonardo DiCaprio and Bar Refaeli
As one of his two most famous supermodel relationships, Leo and Bar dated on-and-off for five years. The last split was in 2011, and Leo's since dated a Gossip Girl and assortment of supermodels. We're going to guess he's had no trouble moving past the heartbreak.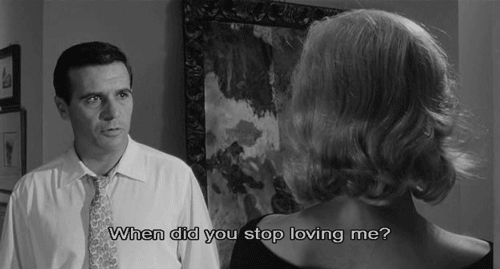 Pink and Carey Hart
These lovebirds were on-and-off for four years before tying the knot in 2006. They separated just two years later, which inspired Pink to write her hit "So What?" Less than a year later, the couple was back on — and soon expecting! Since little Willow's arrival, these two have been stronger than ever!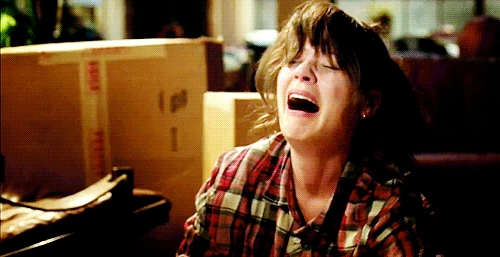 Selena Gomez and Justin Bieber
These two have broken up so many times, it's a wonder they haven't released multiple albums chronicling their relationship! They went public with their romance in early 2011, then split in November 2012. By the end of the month, things were back on. But a month later, things were off. And Gomez went public with a few embarrassing details — she made Bieber cry! Then, things looked to be heating up once again mid-2013, but by fall, Gomez was single once again.
Katy Perry and John Mayer
They may be headed for a more serious commitment now (do we hear wedding bells?) but it was quite a bumpy road for these two in the beginning. When they first got together, they broke up and got back together at least twice. It may have been a bit of an emotional roller coaster, but would you expect anything less with John Mayer?
Rachel Bilson and Hayden Christensen
After meeting on the set of Jumper in 2007, Rachel Bilson and Hayden Christensen have been able to keep their hot and cold romance out of the tabloid spotlight. The two became engaged in December 2008, but took a break in 2010. A few months after, they began dating again. And though they're engaged once again, there's been no buzz about a wedding.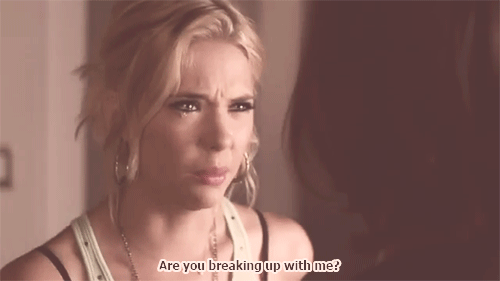 Bradley Cooper and Zoe Saldana
What do you get when you put two gorgeous A-Listers together? A whole lotta breakups. They first met on the set of The Words in 2012, though things cooled down soon after. They briefly rekindled the romance that fall, but things sizzled just before 2013. Zoe's now married, so the likelihood of a third go at it is pretty minimal.
Megan Fox and Brian Austin Green
Talk about an odd couple. But they've figured out how to make it work! Their hook-up began in 2004, and they were engaged two years later — she was 20, he was 32. They parted ways in 2009, only to be engaged — and married! — a year later. They welcomed their first child in 2012, and Megan is currently preggers with their second.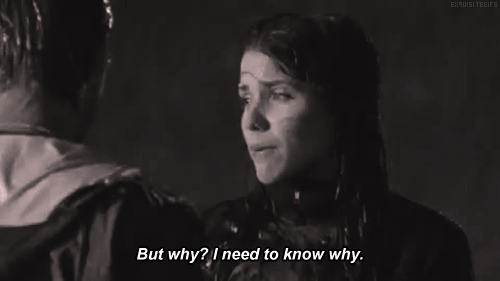 Evan Rachel Wood and Marilyn Manson
Evan Rachel Wood seems to love a second chance. She's been on-and-off with both Marilyn Manson and current husband/baby daddy Jamie Bell. She first romanced Bell in 2005. In 2007, she began dating rocker Marilyn Manson. The two were on and off up until 2010, even becoming engaged but calling it off. Then, love struck Wood and Bell once again in 2011 with a quick engagement and wedding the following year. In 2013, they welcomed a son.