Some couples couldn't even make it a month.
Celebrities are known for making rash decisions and rushing right into relationships. And let's face it: in Hollywood, those relationships usually end up with a pretty short expiration date.
It's not a good idea for anyone to ever rush into a relationship, but it's even more true for someone who's in the public eye. Public figures, like celebrities, get judged and put under a miscroscope for basically every little thing they do.
And that's just unfortunately part of the lifestyle that comes with being famous. Particularly for celebrity marriages that don't last long at all.
However, if we're really being honest, it's probably their relationships that always receive the most criticism.
We don't blame you — it's hard to resist the juicy gossip of who's dating who, or who's finally gone Instagram official, or who's gotten engaged and, of course, who's broken up.
Nowadays, with social media, it's so easy to have this information right at our fingertips, and if we're not scrolling through Instagram or browsing Twitter for some updates in the celeb romance world, we still always have access to the old-school way of getting gossip with magazines.
It's totally okay, and we've all been guilty of taking a quick (or not-so-quick) peek at a gossip magazine while standing in line at the store checkout.
And while it's one thing for a relationship to fizzle out quicker than a can of soda on a 100+ degree summer day, it can be even more shocking when the couple in question is actually married.
Because, seriously, who really wants to make such a life-changing commitment like that just to end up getting divorced mere days, or even hours later? Not to mention also dealing with the exhaustingly long process of divorce right after the exhaustingly long process of a wedding. (Face it, not everything about getting married is romantic.)
But obviously, these celebrities weren't taking any of these factors into consideration when they decided to take the plunge with their partners and end up in holy matrimony, only to break the whole thing off just days (or hours!) later.
These brief unions show us that not even celebrities are immune to making some not-so-smart decisions when it comes to love. So, perhaps we can learn a thing or two from these unlucky-in-love celebs, or, you know, try not to marry someone we can't even stand to be around for 24 hours.
Without further ado, here are some of the hastiest Hollywood marriages that ended in divorce so fast that we're getting some serious whiplash. From the longest-lasting of 30 days, to shortest of just one day, these celebs will have you wondering if they even understood the meaning of the "'til death do you part" of their vows.
To that end, here's the ultimate list of celebrities whose love couldn't survive a measly 30 days. These ridiculous marriages lasted anywhere from 24 hours to 29 days... and then, splitsville.
Drew Barrymore and Jeremy Thomas
Photo: US Magazine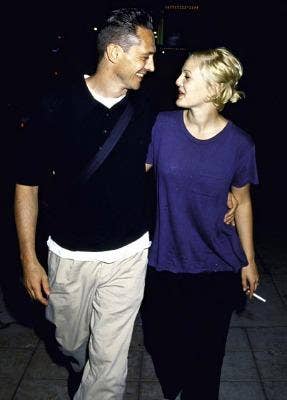 In 1994, at just 19 years old and after only six weeks of dating, the actress wed Welsh bartender Jeremy Thomas. And their union lasted a mere 29 days, which, on this list, is sadly more equivalent to a lifetime.
Mario Lopez and Ali Landry
Photo: blog.zap2it.com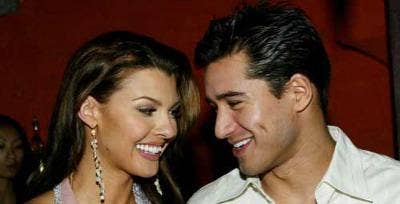 After just two weeks of marriage (and six years of dating), Lopez and Landry filed for an annulment after she discovered that he was unfaithful during his bachelor party in Mexico.
Years later, Lopez opened up about it, saying, "It was spring break... everybody was hanging out. That was a situation where I was not mature and man enough. I figured at that point it was easier to ask for forgiveness [afterward]. It's my bachelor party, we were going to have a good time. And we went, we had a good time."
Obviously, "asking for forgiveness afterward" didn't end up so well for Lopez.
Cher and Gregg Allman
Photo: oldloves.tumblr.com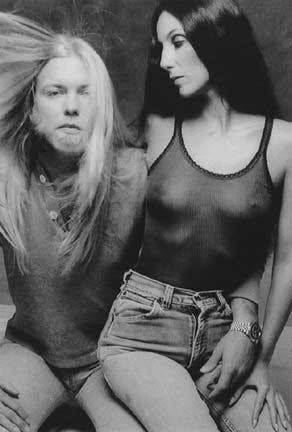 This one could go both ways. Though Cher filed for an annulment just 10 days after getting hitched to Gregg Allman in 1975, their marriage wasn't officially over until 1979. The famous singer also revealed that Allman had drug and drinking problems that were too much for her to deal with.
Dennis Rodman and Carmen Electra
Photo: kymx.cbslocal.com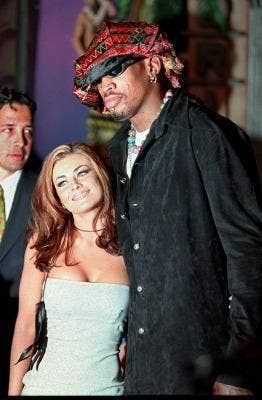 Here's another case of a short marriage and a long separation! Though their marriage wasn't officially over for six months, it only took nine days for the pair to call it quits and file for an annulment. Electra once called their relationship "the worst."
Dennis Hopper and Michelle Phillips
Photo: kevinspraggettonchess.wordpress.com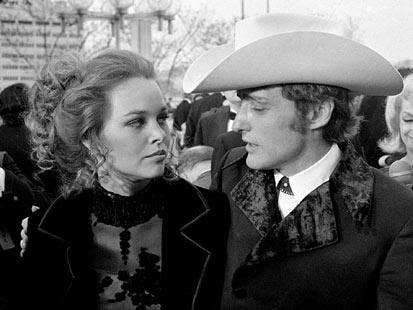 How could Phillips have seen it coming? She was only wife number two (Hopper would go on to have a total of five wives) when their eight-day long marriage came to a screeching halt.
Britney Spears and Jason Alexander
Photo: celebritybrideguide.com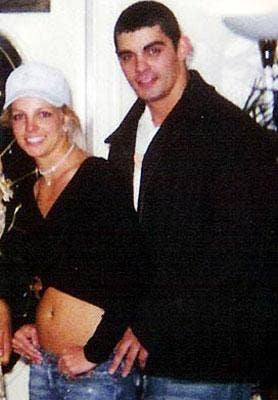 Who could forget this awesome hot mess of a marriage that happened over the course of exactly one day in 2004? Childhood friends, Las Vegas and little white chapels should never be mixed.
Annulled after a stunning 55 hours, we have to wonder if these two stay in touch.
Grace Gummer and Tay Strathairn
Photo: getty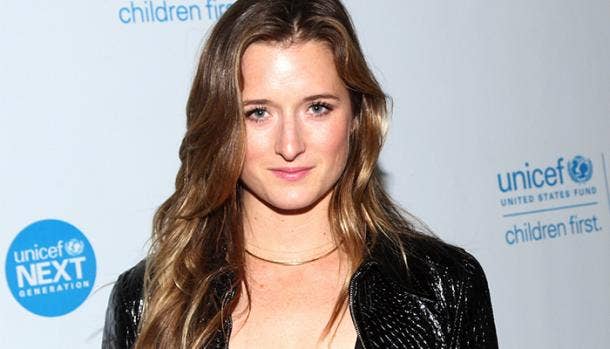 Gummer is one of the more recent celebrities to land in divorce city. Her marriage to musician Tay Strathairn in summer 2019 lasted just a month. Gummer cited irreconcible differences in her filing.
And the winner? Zsa Zsa Gabor!
Photo: rediff.com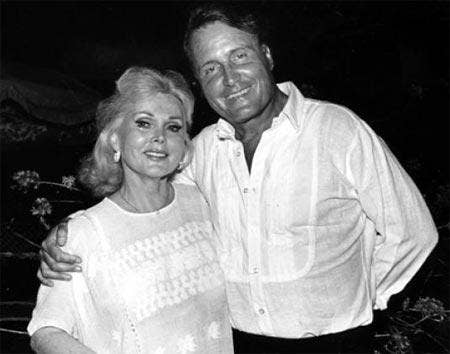 This old Hollywood leading lady was married for all of one day to Felipe de Alba before they arranged an annulment. Gabor was also famously married nine times!
Kristen Droesch is a writer and editor, librarian-in-progress, and filthy olive addict.