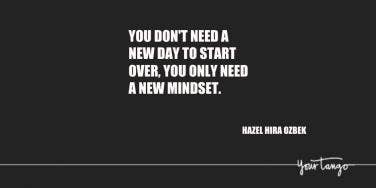 Inspire your life.
Have you ever been in a position where it feels like your life just isn't going anywhere? You start feeling like no matter what you do, you are no closer to your goals than you were a year ago. I've been there. Hell, sometimes I feel like I'm STILL there. So, when I say this feeling truly sucks, I know you believe me.
Reaching your goals takes time. You can't expect everything to fall into place without a little hard work. But even then, it can be discouraging when you're not seeing the progress you want for your future, which can lead to stress levels skyrocketing.
It's not easy to get out of a funk when it seems like there's nowhere else to turn. Maybe you shut down in times of stress or maybe you just crawl under the covers and cry until you feel better (I've been there, too).
If there's one thing I know for sure, though, it is that it's NEVER worth it to give up on yourself.
There are going to be times when life just straight up BLOWS ... but is that any reason to give up? No! In fact, tough times only make us work harder for the things we want in life.
Sometimes, however, getting that boost of adrenaline isn't always enough; sometimes, we need more than a little fire under our asses to get things going.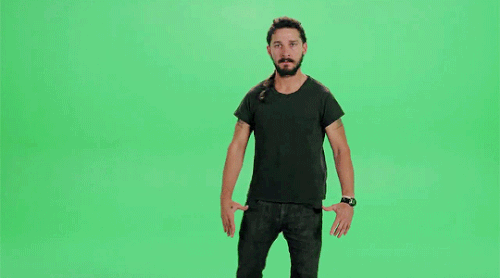 DISQUS
One of our favorite ways to get that kick in the butt we all so desperately need? Inspirational quotes, of course! You never realize how helpful inspirational life quotes are until you find them when you need them the most. Then, they turn into gold mines of encouragement that make you rethink everything you thought you knew about life.
If you're in a funk that you just can't get out of, check out these life quotes that will put you in a better mindset and help you get back on track to being a TOTAL rock star (not like you aren't one already).
If you're searching for the best quotes and memes to share with the people you love (or just want to feel inspired yourself) ... look no further! From the sweetest love quotes, inspirational sayings, and hilarious friendship truths, we've got you covered.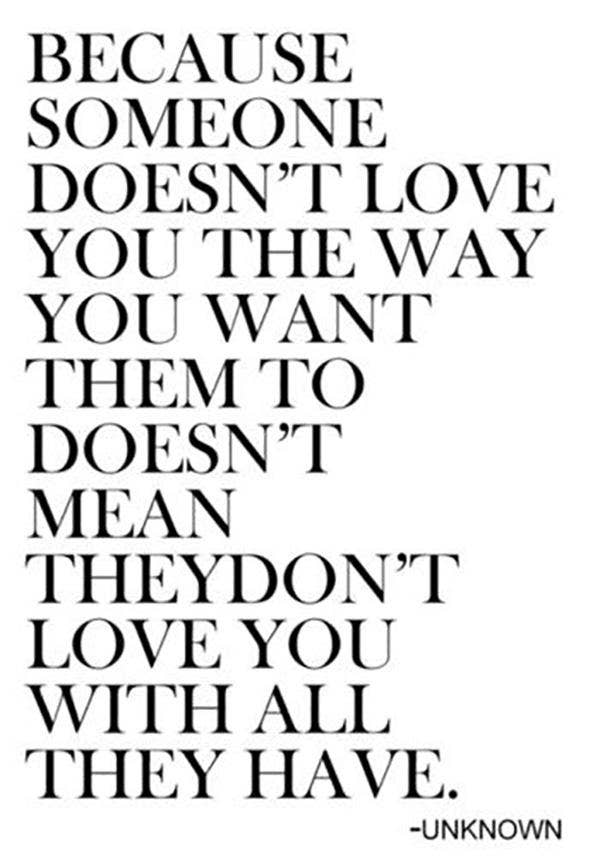 Photo: Mashable
"Because someone doesn't love you the way you want them to doesn't mean they don't love you with all they have."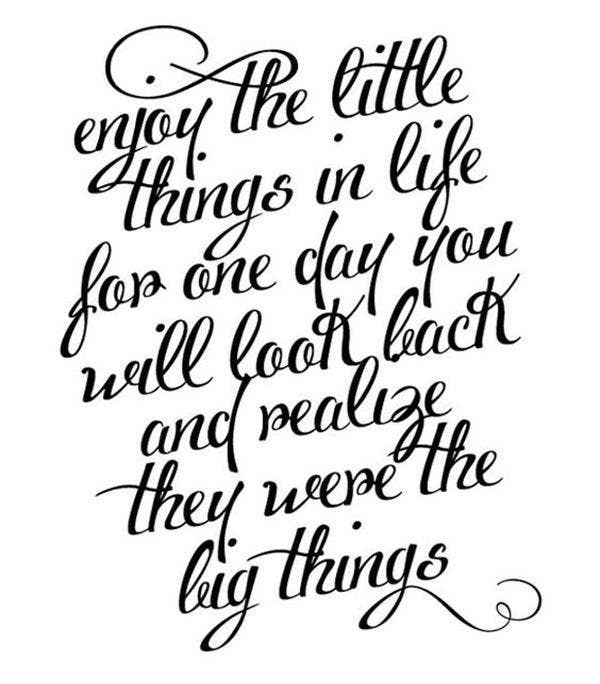 Photo: balancing home
"Enjoy the little things in life for one day you will look back and realize they were the big things."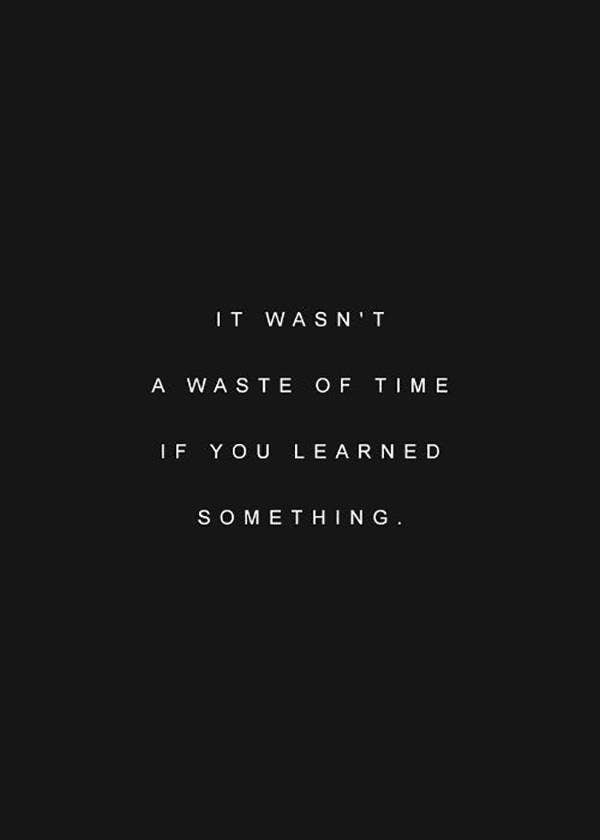 Photo: Lifehack
"It wasn't a waste of time if you learned something."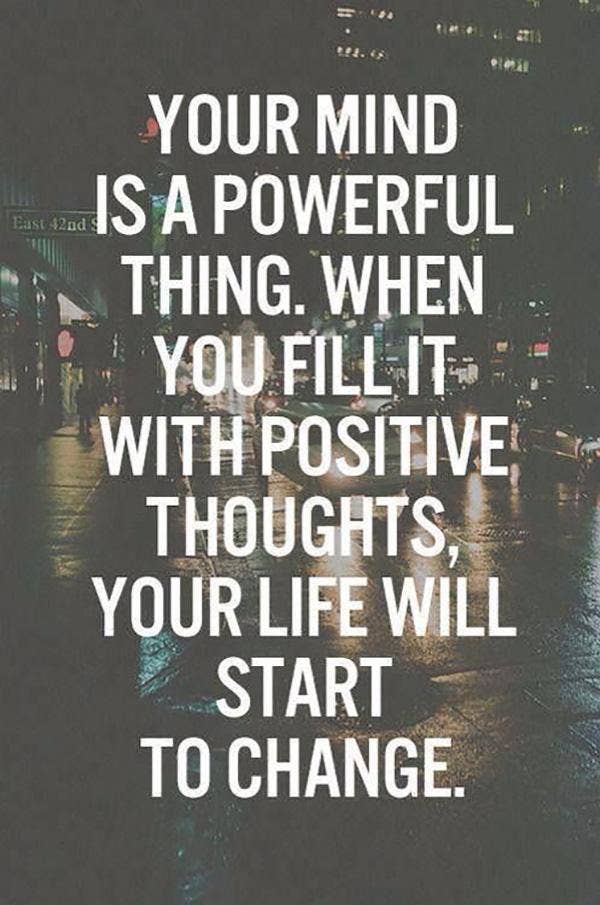 Photo: The Quotepedia
"You mind is a powerful thing. When you fill it with positive thoughts, your life will start to change."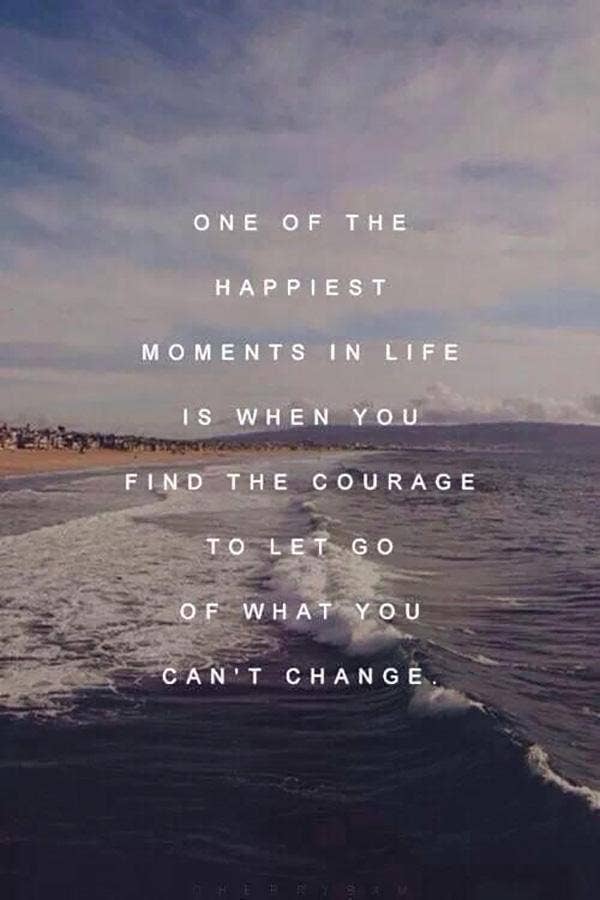 Photo: BuzzFeed
"One of the happiest moments in life is when you find the courage to let go of what you can't change."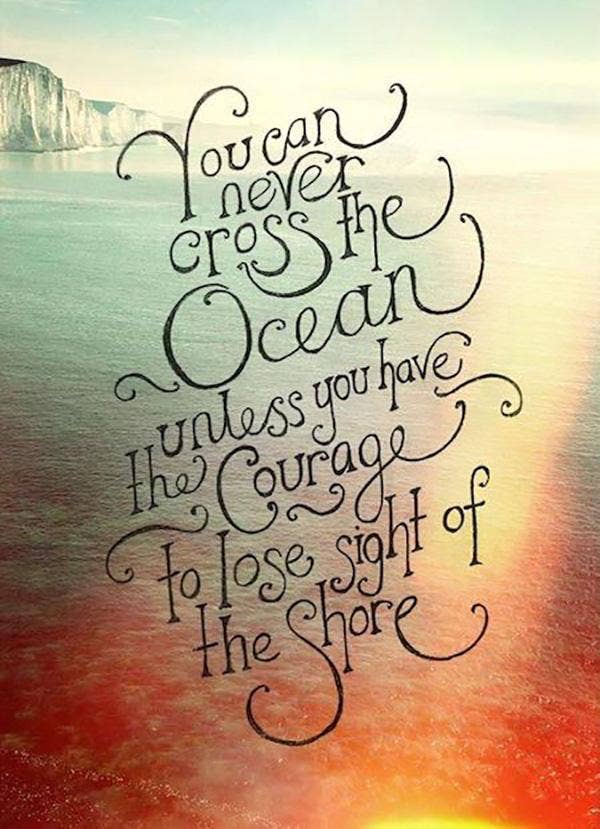 Photo: Debra Searle
"You can never cross the ocean unless you have the courage to lose sight of the shore."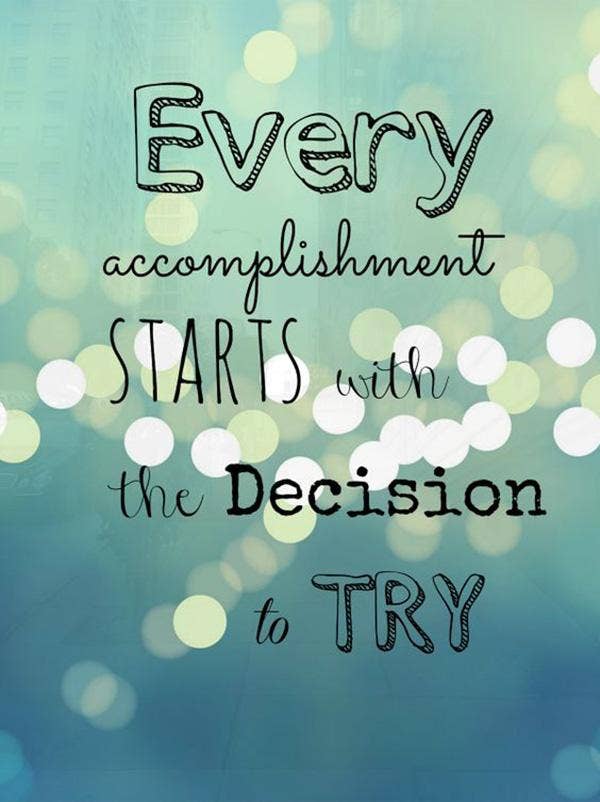 Photo: Lifehack
"Every accomplishment starts with the decision to try."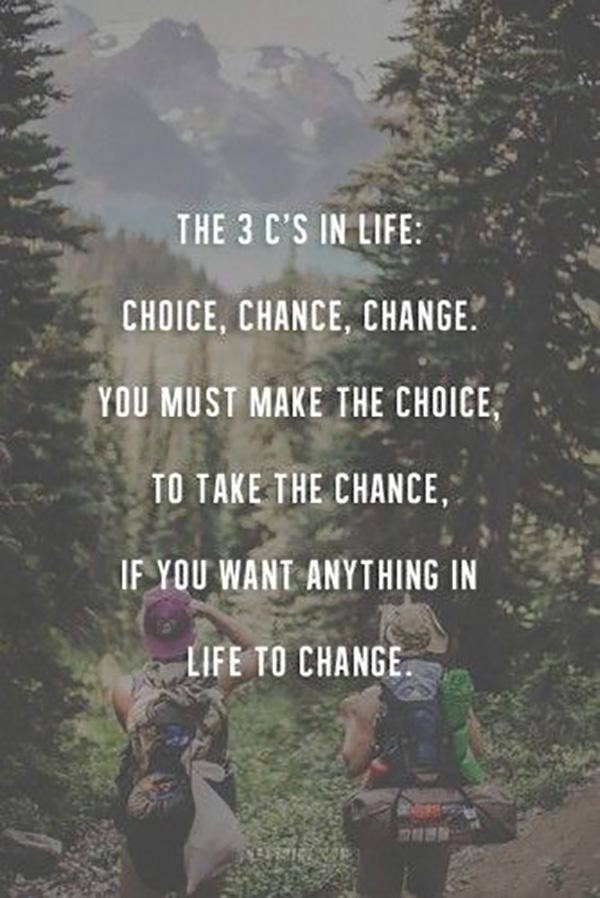 Photo: The Things We Say
"The 3 C's in life: Choice, Chance, Change. You must make the choice, to take the chance, if you want anything in life to change."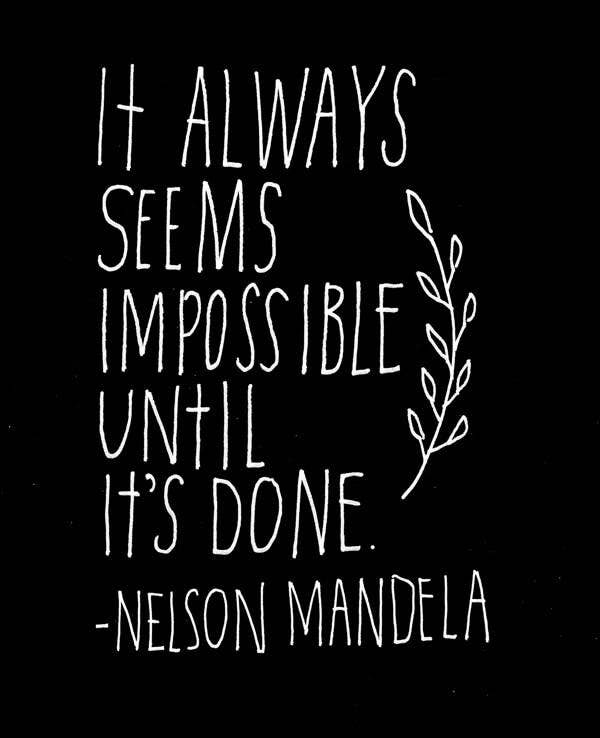 Photo: ifb
"It always seems impossible until it's done." — Nelson Mandela
Photo: indulgy
"Don't cry over the past, it's gone. Don't stress about the future, it hasn't arrived. Live in the present and make it beautiful."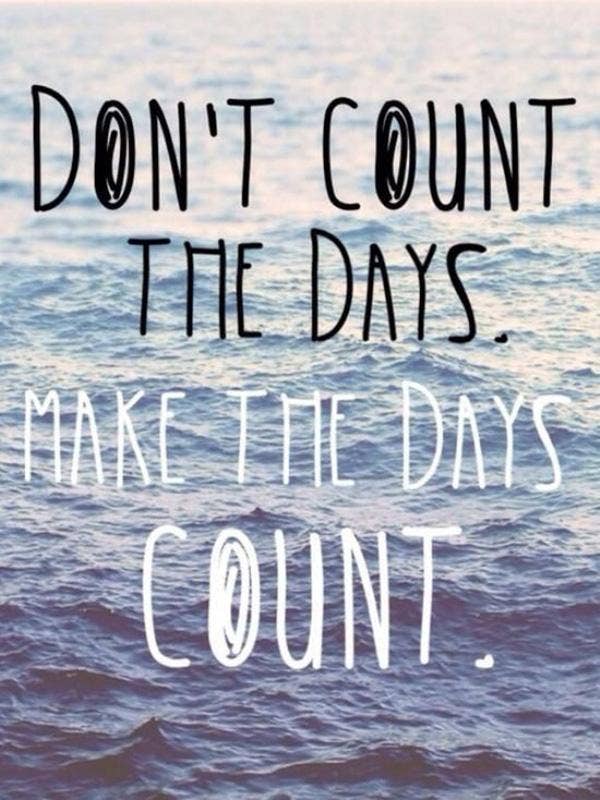 Photo: Tumblr
"Don't count the days. Make the days count."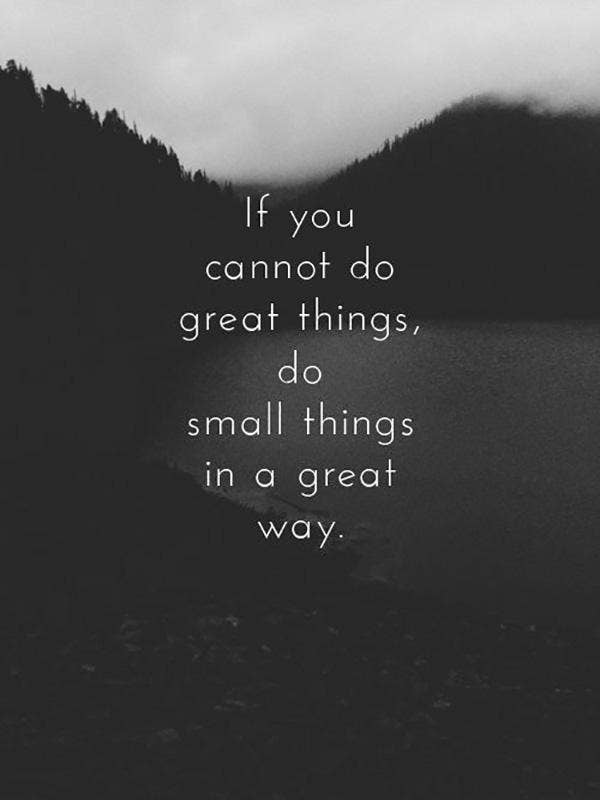 Photo: Lifehack
"If you cannot do great things, do small things in a great way."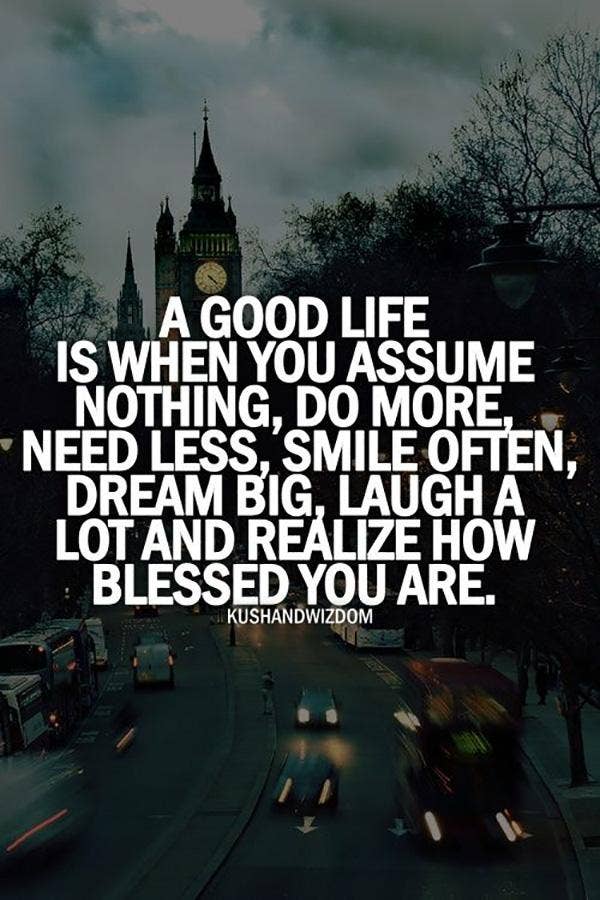 Photo: Lifehack
"A good life is when you assume nothing, do more, need less, smile often, dream big, laugh a lot and realize how blessed you are."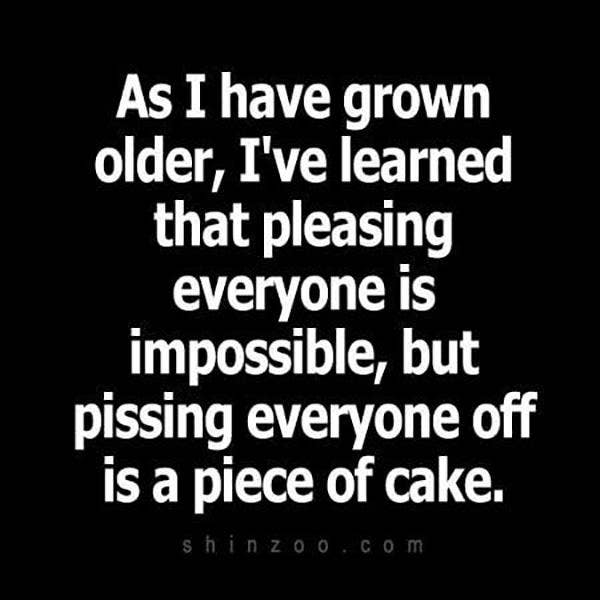 Photo: worthminer
"As I have grown older, I've learned that pleasing everyone is impossible, but pissing everyone off is a piece of cake."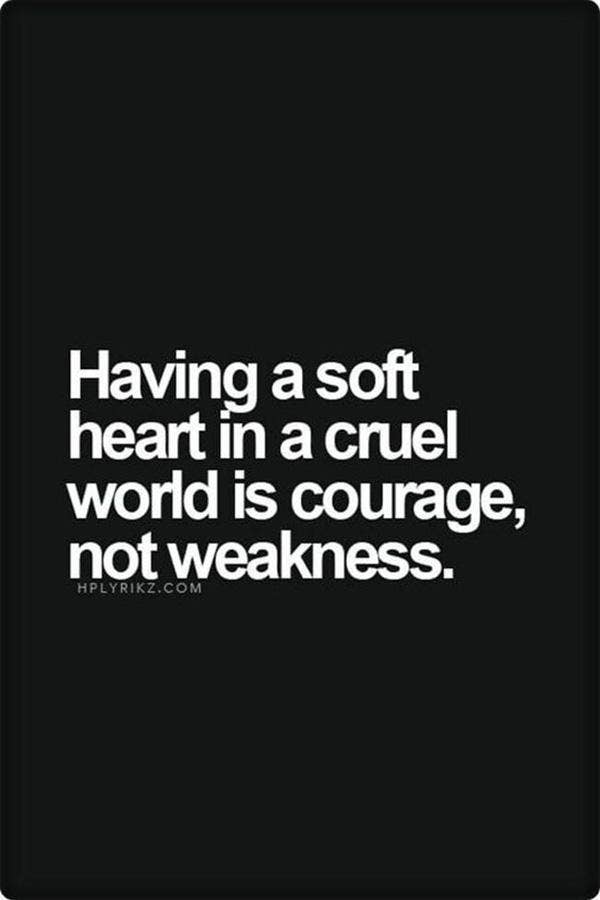 Photo: worthminer
"Having a soft heart in a cruel world is courage, not weakness."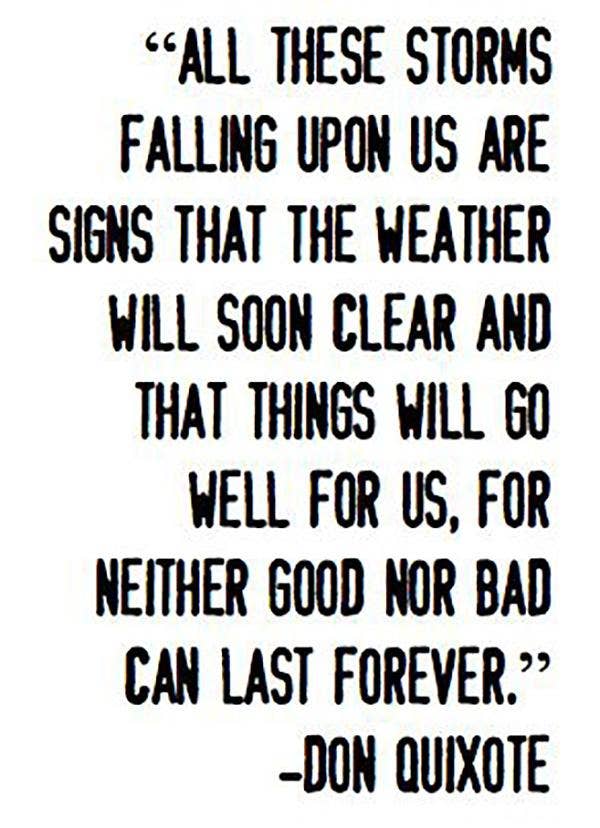 Photo: Pinterest
"Falling upon us are signs that the weather will soon clear and that things will go well for us, for neither good nor bad can last forever." — Don Quixote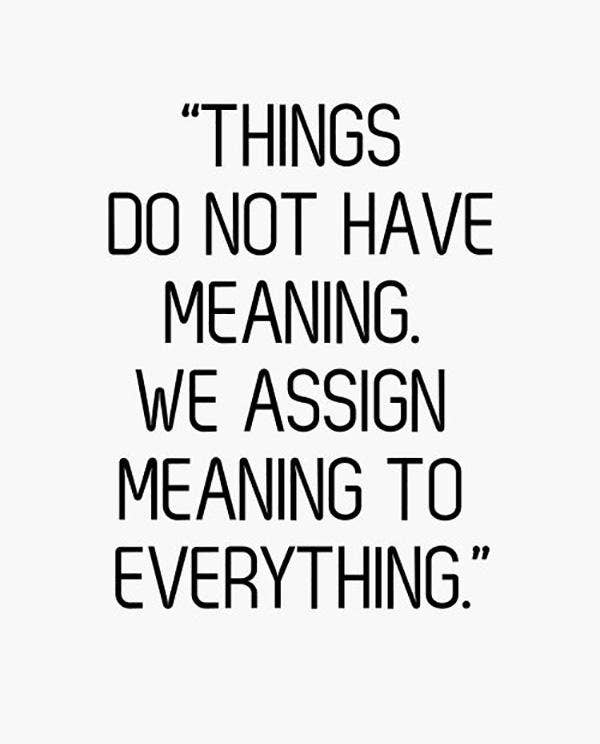 Photo: Pinterest
"Things do not have meaning. We assign meaning to everything."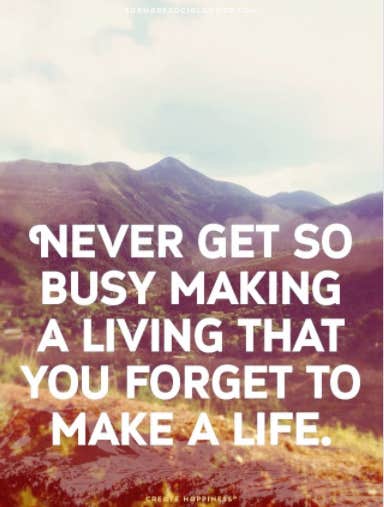 Photo: Julie Goes Healthy
"Never get so busy making a living that you forget to make a life."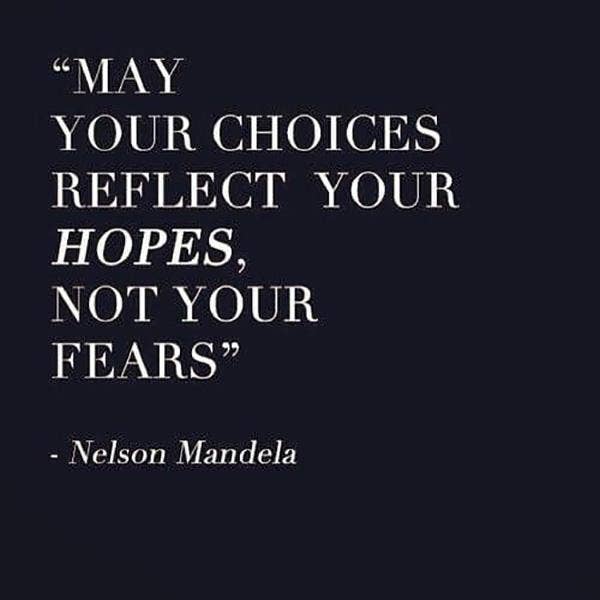 Photo: worthminer
"May your choices reflect your hopes. Not your fears." — Nelson Mandela
Photo: POPSUGAR
"Be who you are and say what you feel because those who mind don't matter, and those who matter don't mind." — Dr. Seuss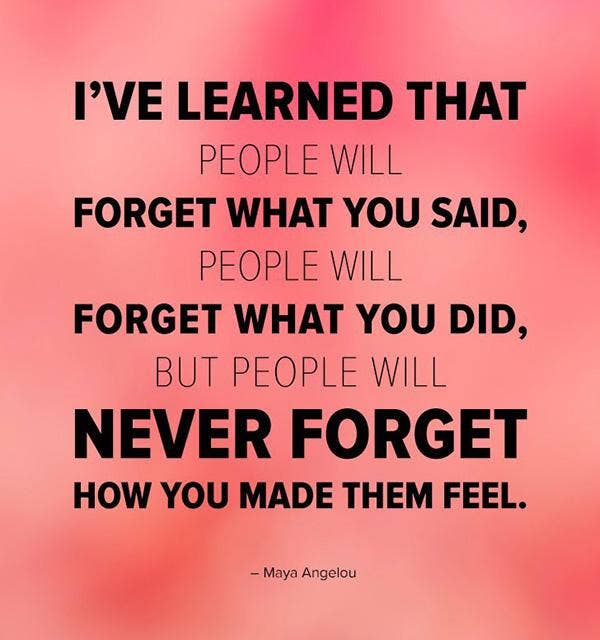 Photo: POPSUGAR
"I've learned that people will forget what you said, people will forget what you did, but people will never forget how you made them feel." — Maya Angelou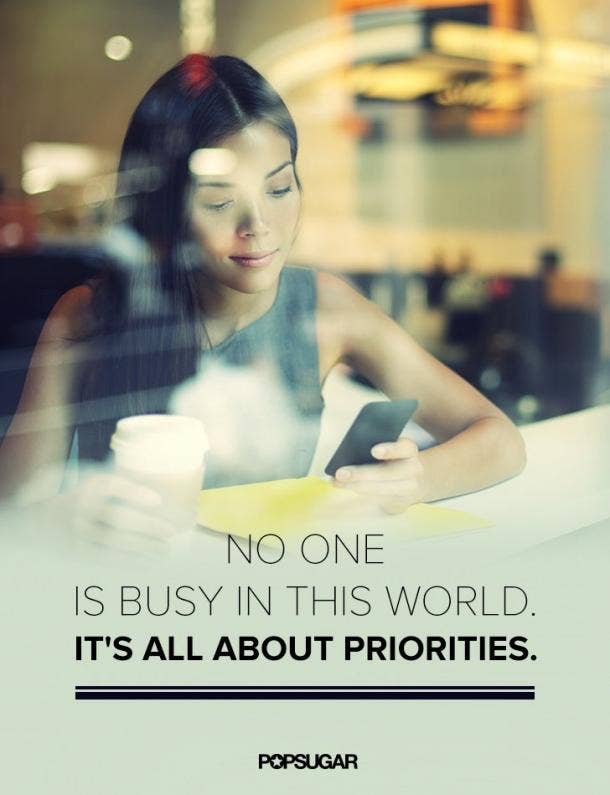 Photo: POPSUGAR
"No one is busy in this world. It's all about priorities."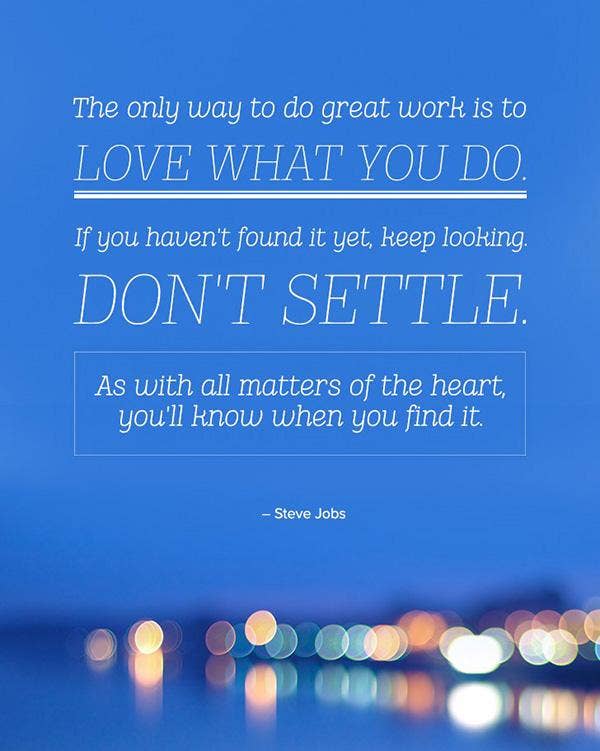 Photo: POPSUGAR
"The only way to do great work is to love what you do. If you haven't found it yet, keep looking. Don't settle. As with all matters of the heart, you'll know when you find it." — Steve Jobs
Photo: Lifehack
"Never stop doing your best just because someone doesn't give you credit."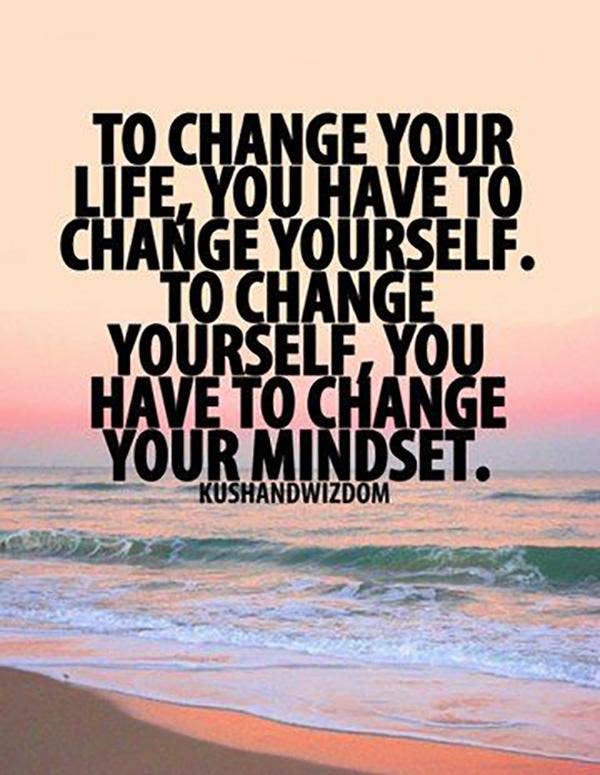 Photo: Pinterest
"To change your life, you have to change yourself. To change yourself, you have to change your mindset."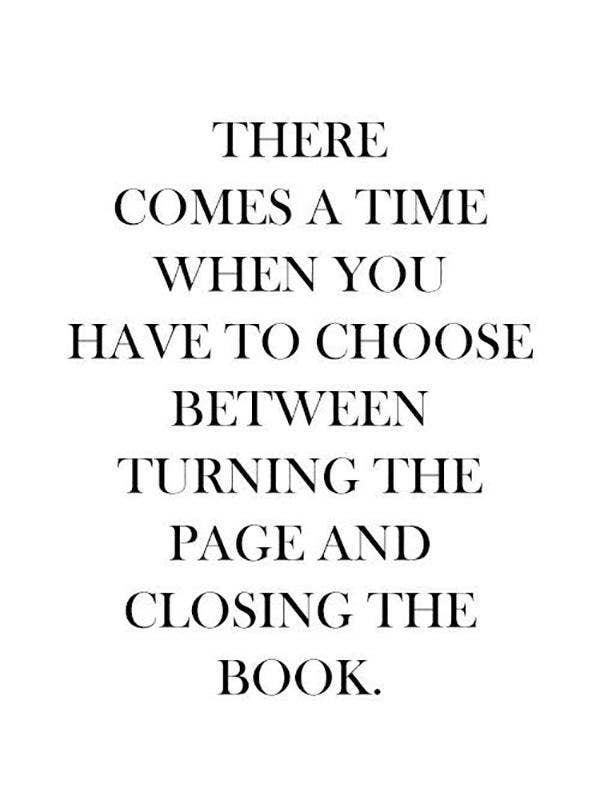 Photo: I Like To Quote
"There comes a time when you have to choose between turning the page and closing the book."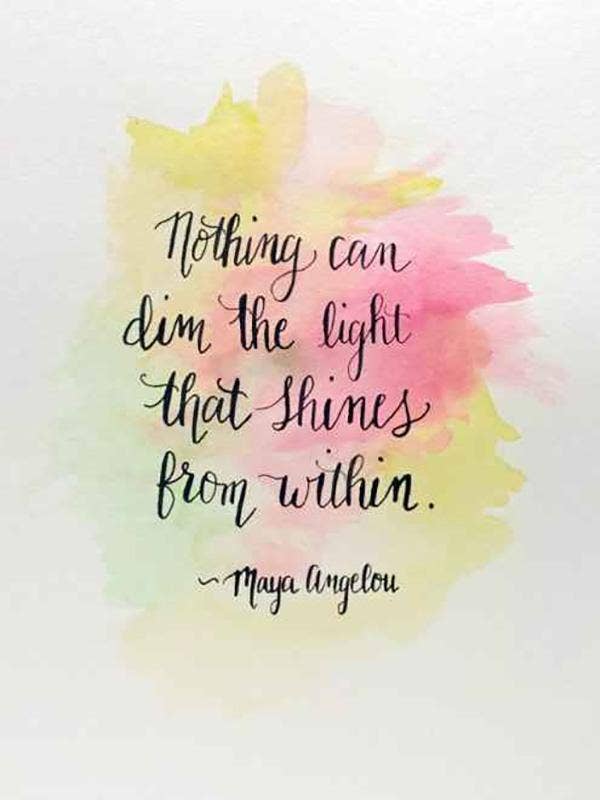 Photo: Lifehack
"Nothing can dim the light that shines from within." — Maya Angelou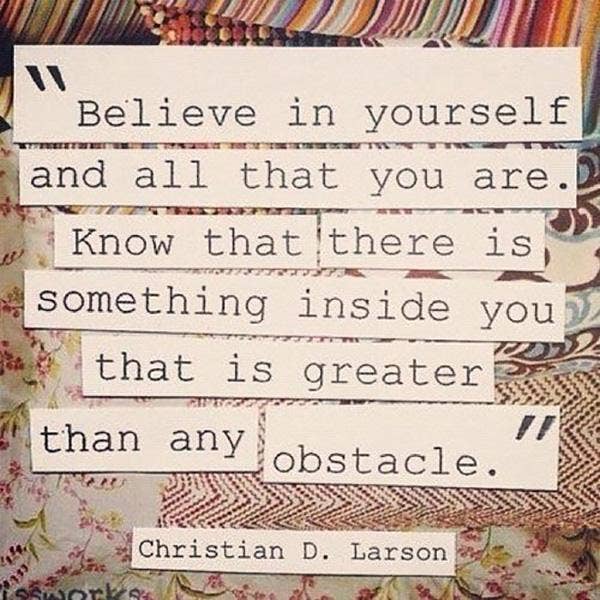 Photo: I Heart Inspiration
"Believe in yourself and all that you are. Know that there is something inside you that is greater than any obstacle." — Christian D. Larson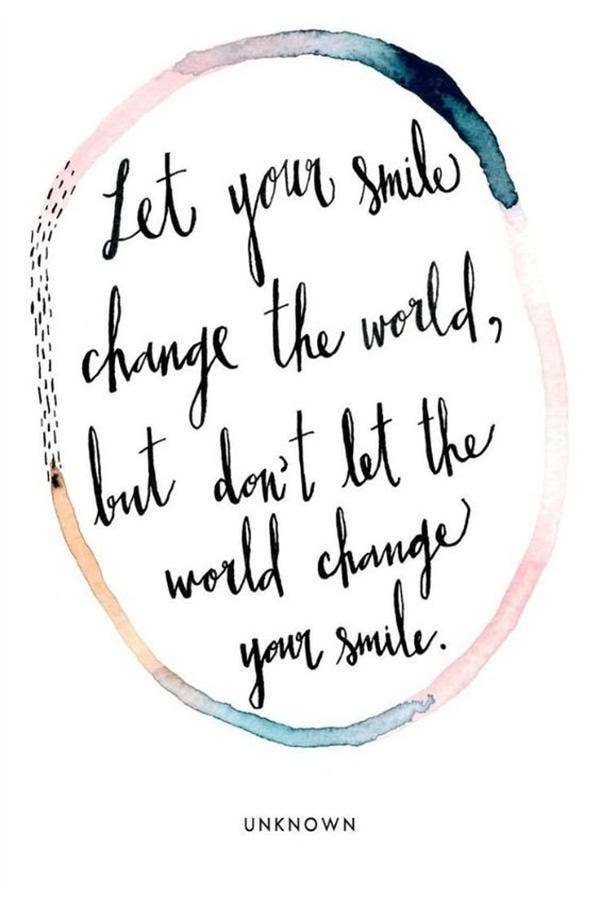 Photo: Lifehack
"Let your smile change the world, but don't let the world change your smile." — Unknown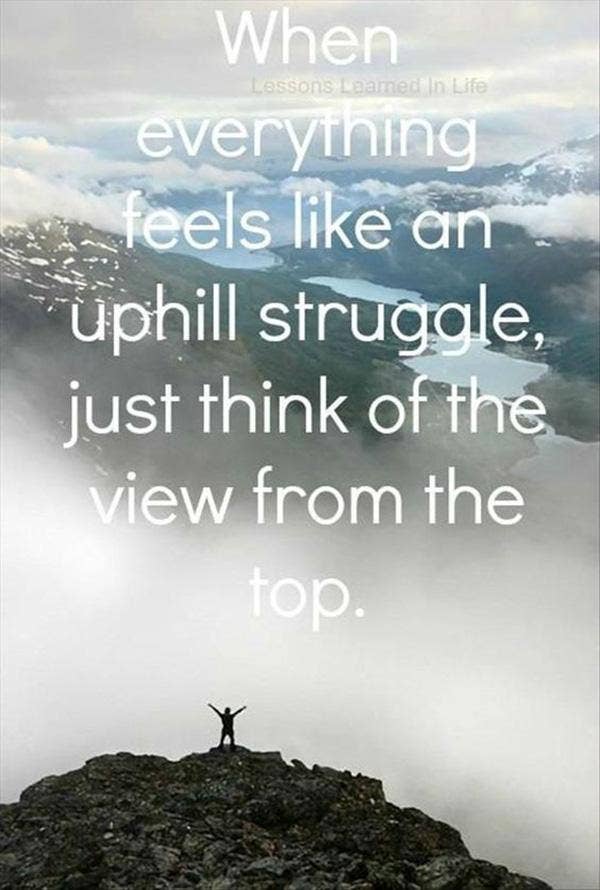 Photo: Love This Pic
"When everything feels like an uphill struggle, just think of the view from the top."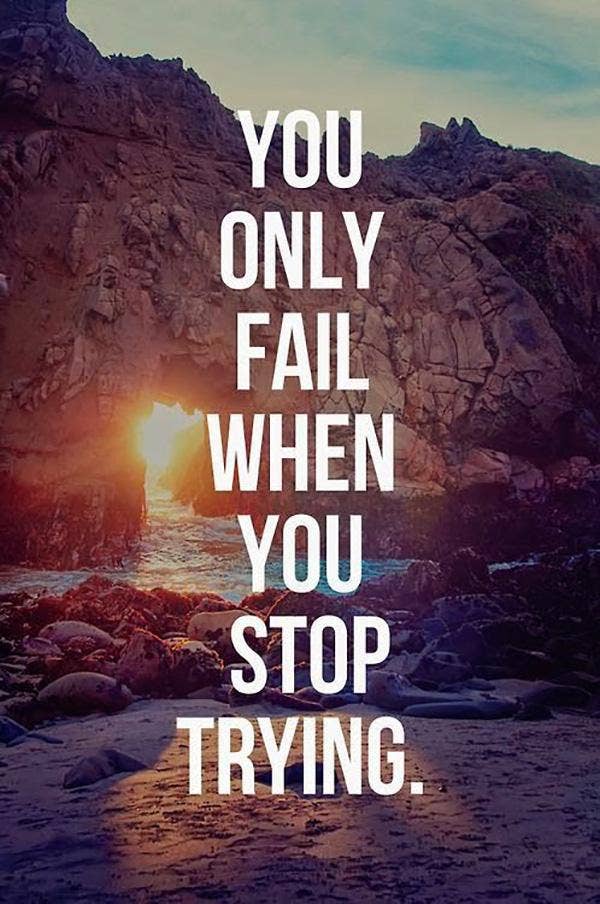 Photo: Lifehack
"You only fail when you stop trying."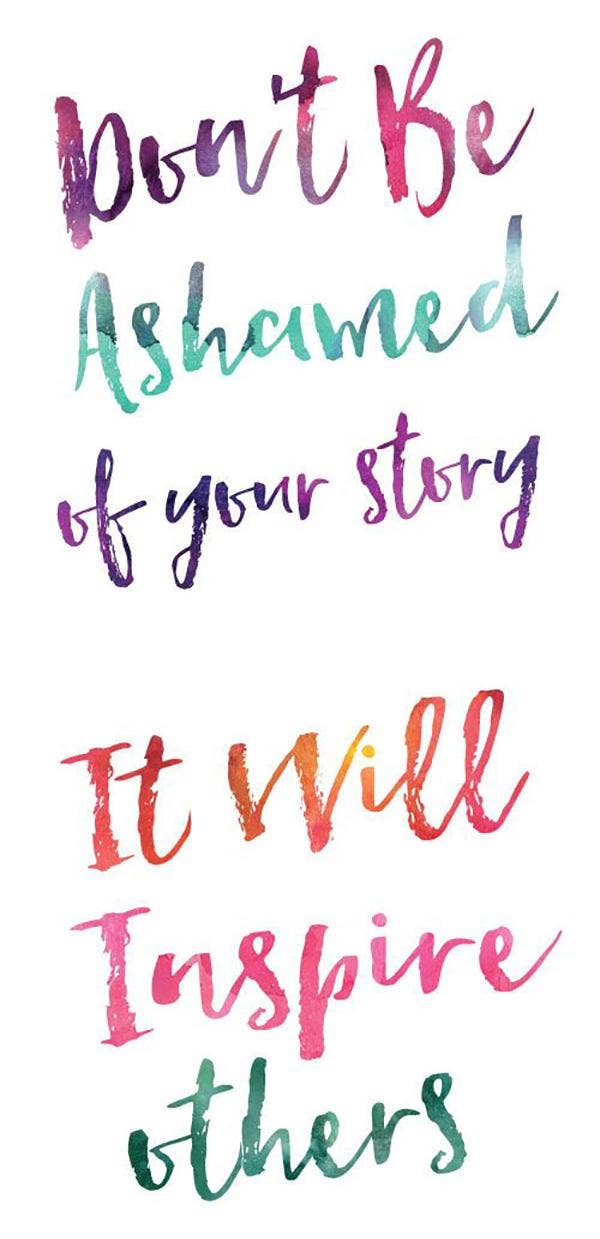 Photo: Love This Pic
"Don't be ashamed of your story. It will inspire others."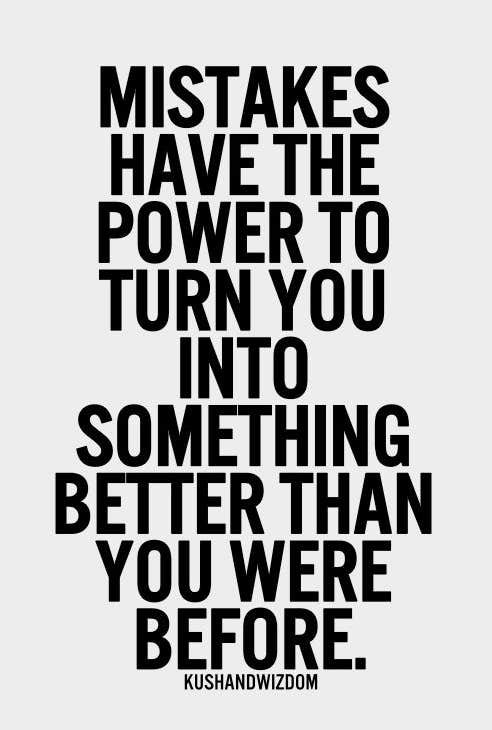 Photo: Lifehack
"Mistakes have the power to turn you into something better than you were before."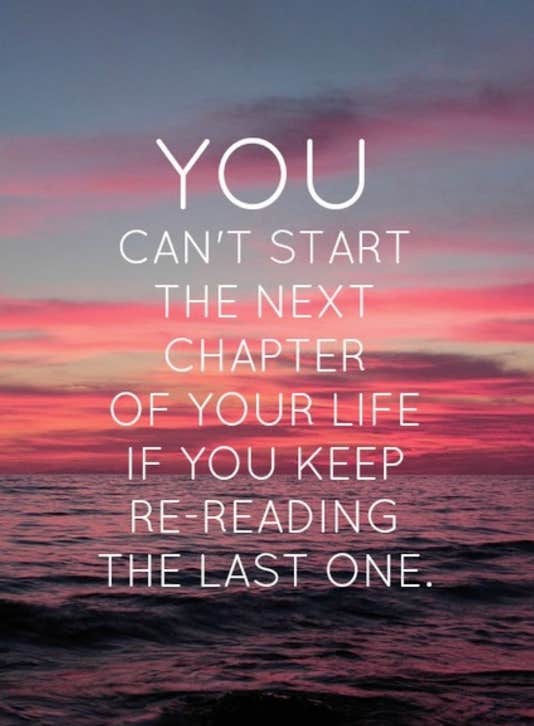 Photo: The World Lyrics
"You can't start the next chapter of your life if you keep re-reading the last one."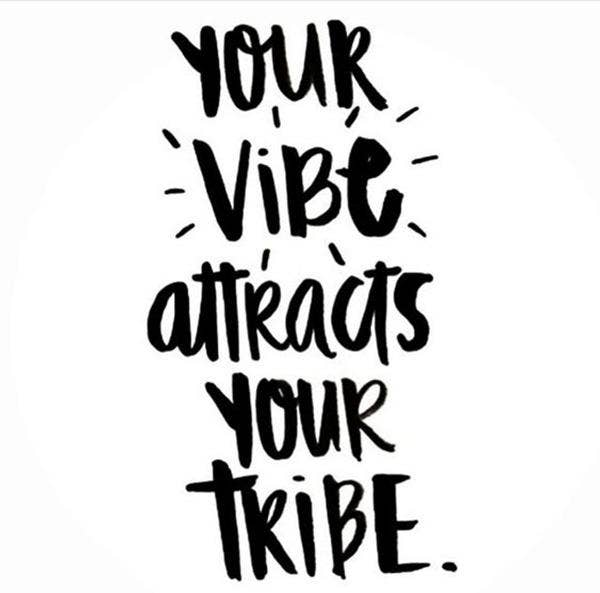 Photo: Red Fairy Project
"Your vibe attracts your tribe."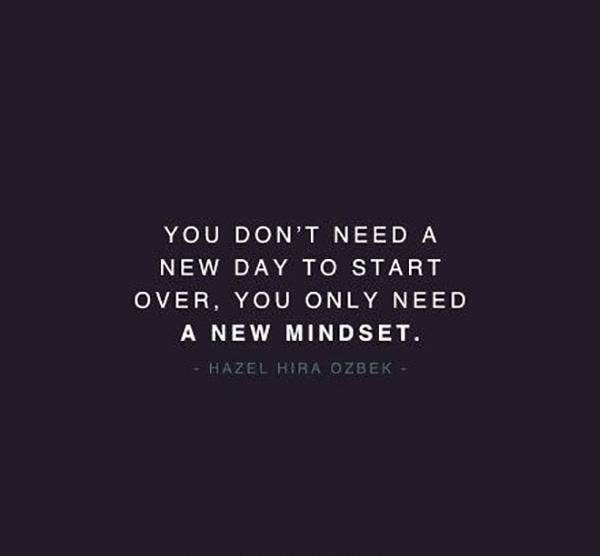 Photo: Pinterest
"You don't need a new day to start over. You only need a new mindset." — Hazel Hira Ozbek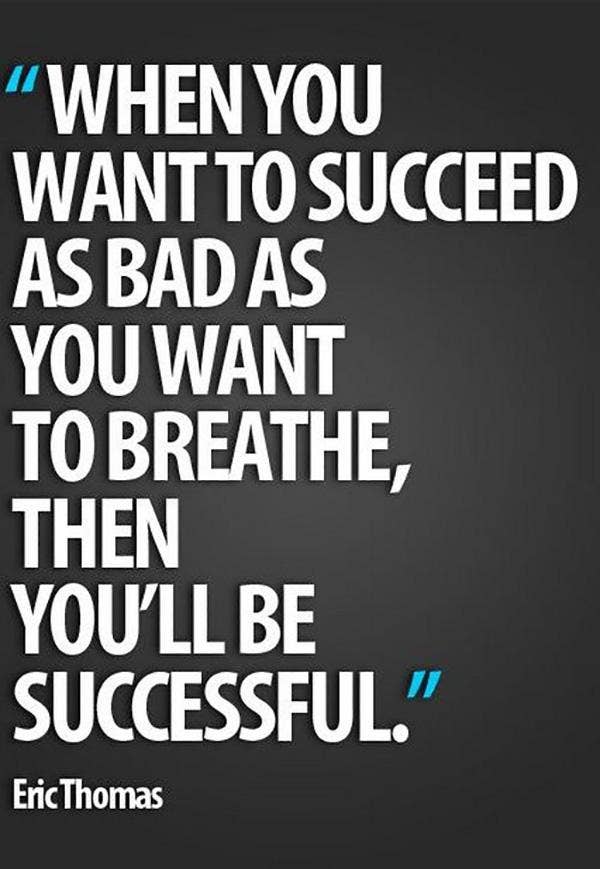 Photo: realtoralexgonzalez
"When you want to succeed as bad as you want to breathe, then you'll be successful." — Eric Thomas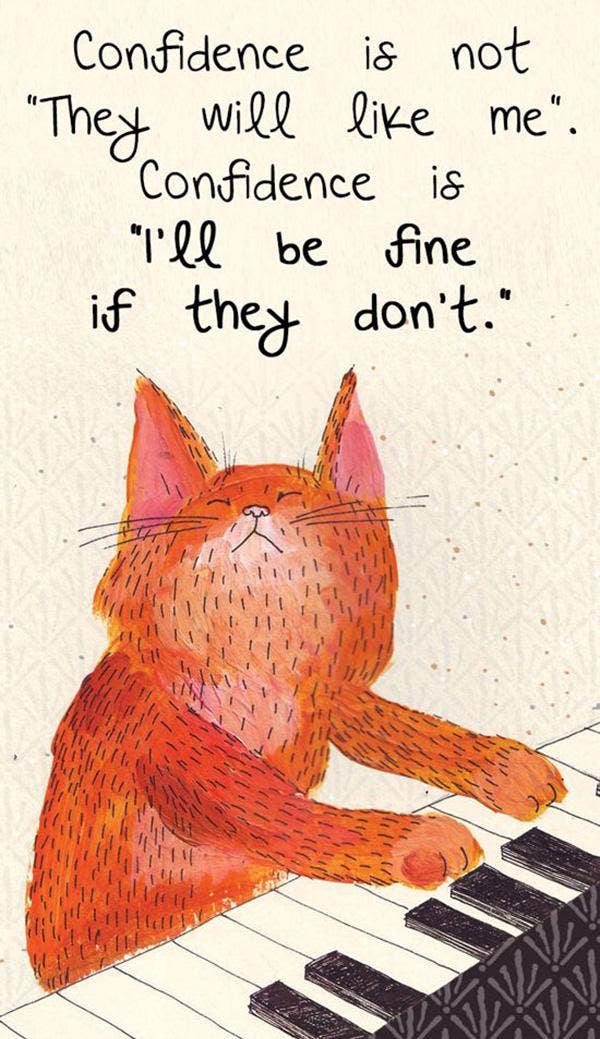 Photo: Pinterest
"Confidence isn't 'They will like me.' Confidence is 'I'll be fine if they don't.'"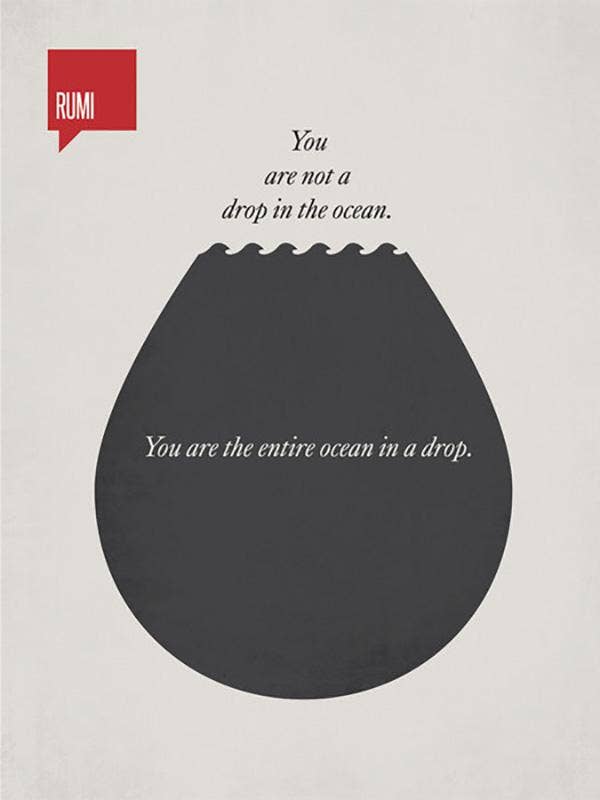 Photo: Pinterest
"You are not a drop in the ocean. You are the entire ocean in a drop." — Rumi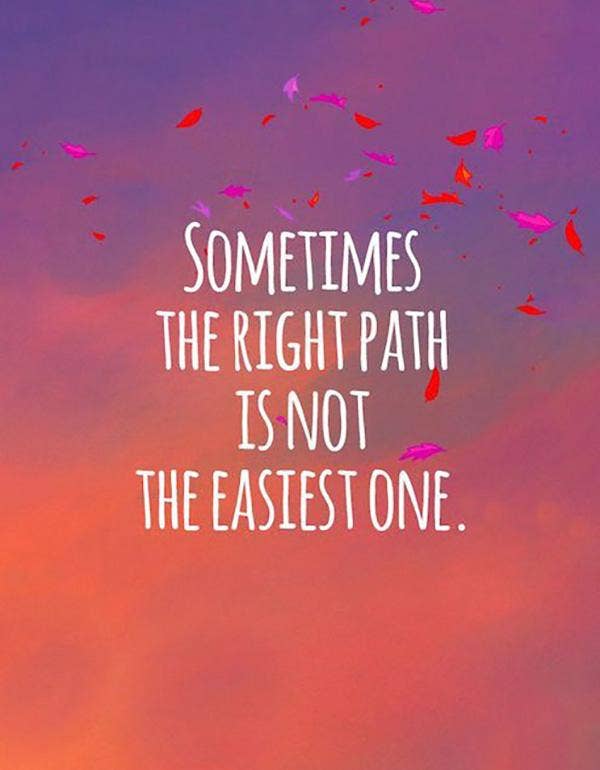 Photo: Lifehack
"Sometimes the right path is not the easiest one."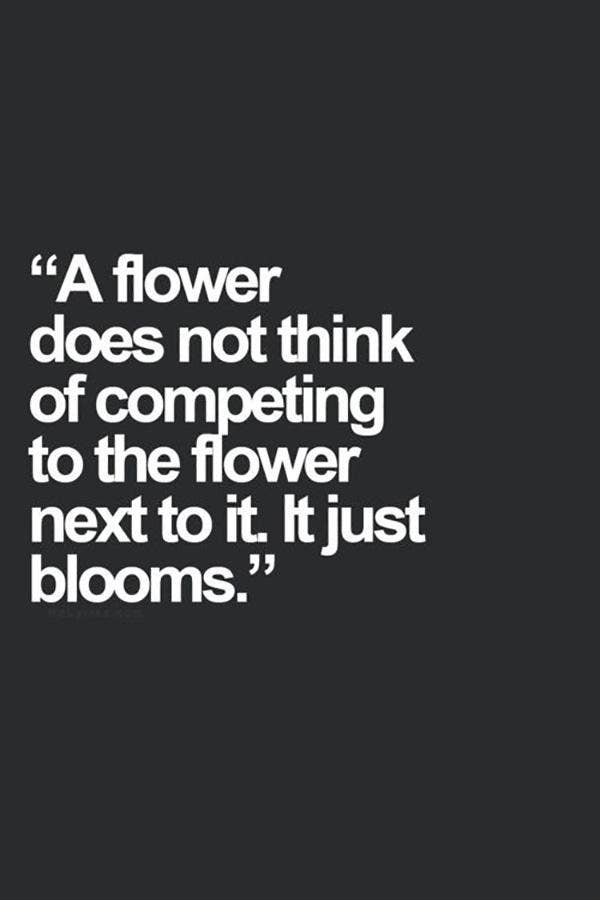 Photo: memepile
"A flower does not think of competing to the flower next to it. It just blooms."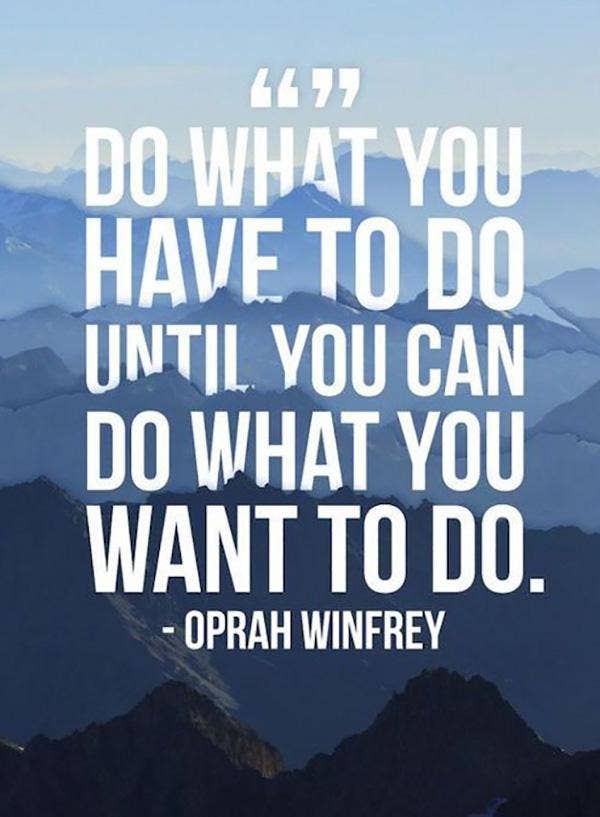 Photo: Lifehack
"Do what you have to do until you can do what you want to do." — Oprah Winfrey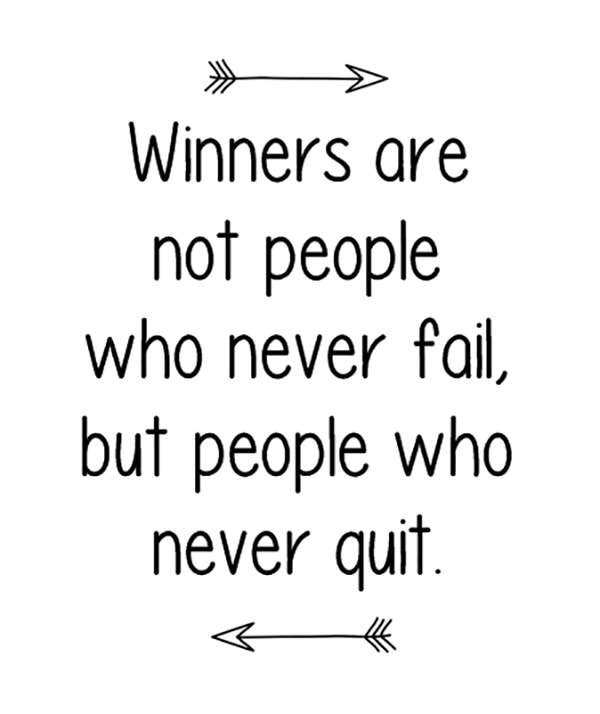 Photo: WeHeartIt
"Winners are not people who never fail, but people who never quit."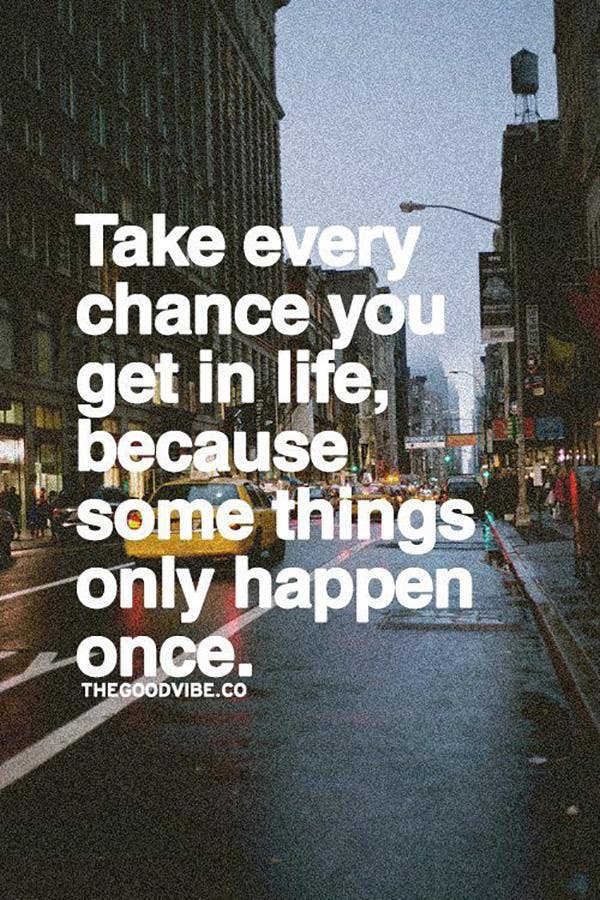 Photo: Lifehack
"Take every chance you get in life, because some things only happen once."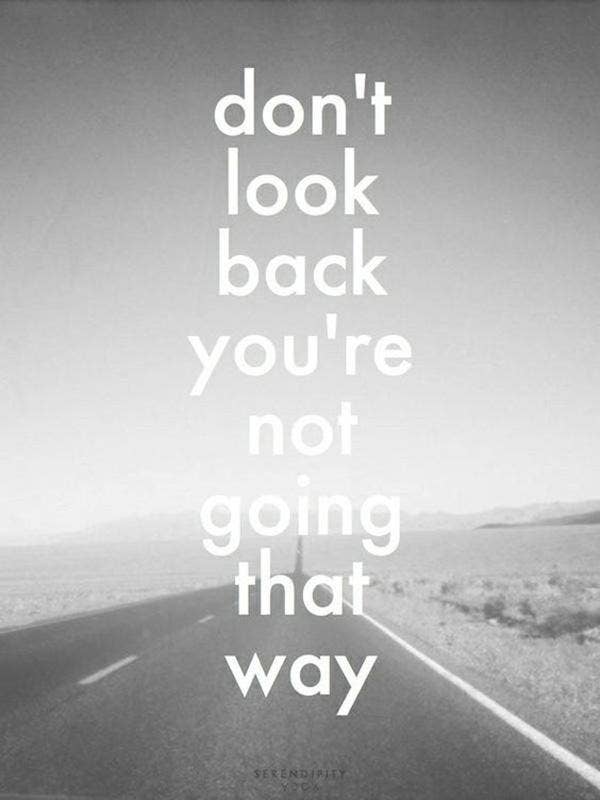 Photo: Lifehack
"Don't look back you're not going that way."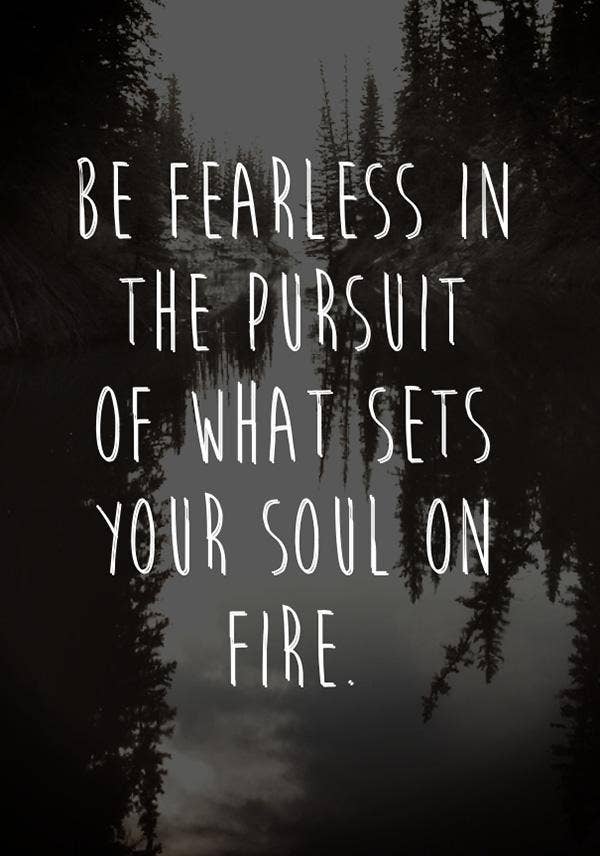 Photo: Pixteller
"Be fearless in the pursuit of what sets your soul on fire."
Photo: Keep Calm Collection
"If you obey all the rules, you miss all the fun." — Katherine Hepburn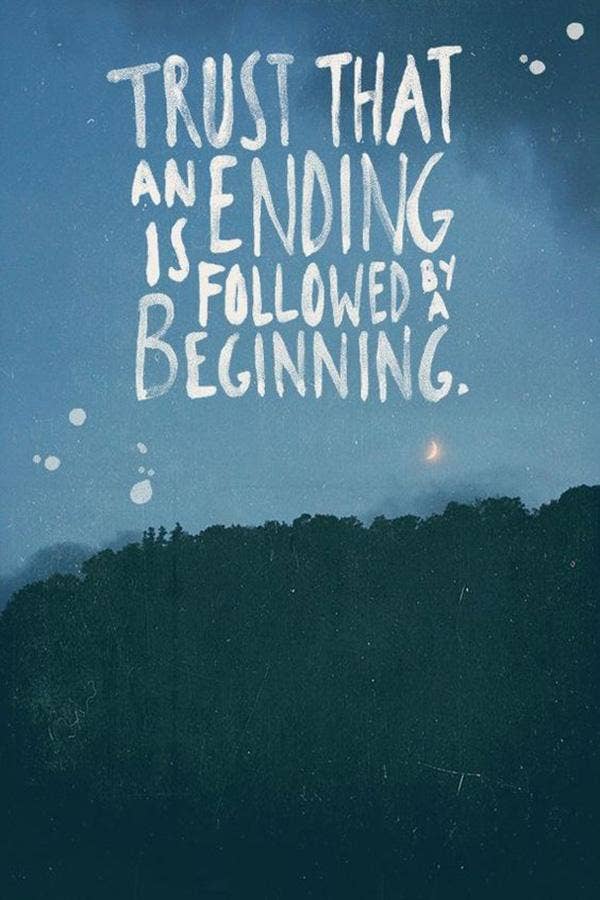 Photo: Love This Pic
"Trust that an ending is followed by a beginning."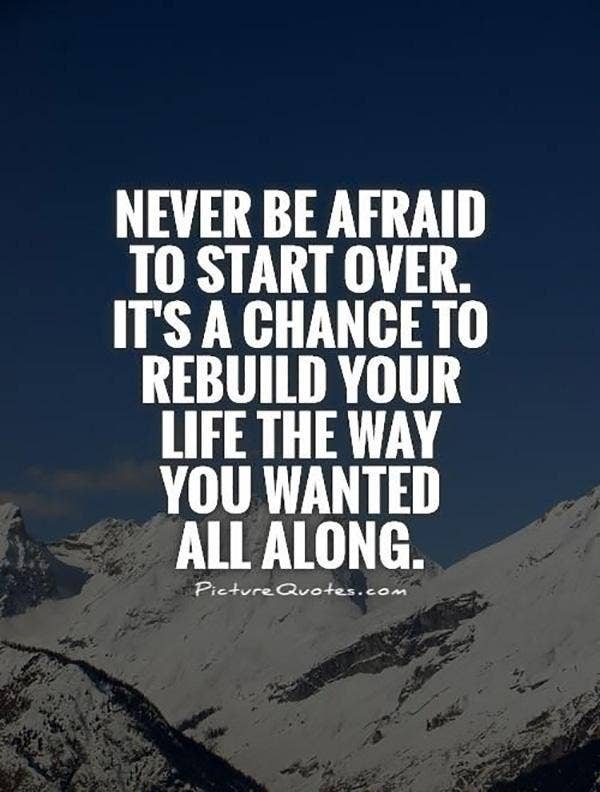 Photo: Picture Quotes
"Never be afraid to start over. It's a chance to rebuild your life the way you wanted all along."
Previous
Next
BEGIN