Photo: Twitter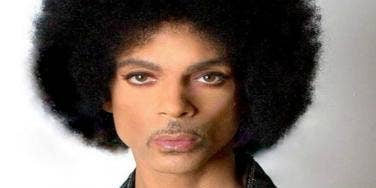 DAYUM.
The average person's passport photo or driver's license rarely looks good. But of course, that's one of the many things that separates celebrities from average people. Many celebrities have managed to look good, even sexy, for their passport photos.
Maybe they can teach us a thing or two about how to pose for our photo renewal. So which celebrities killed it in their headshot? These ten truly look stunning.
1. Prince
Prince once again proves that he still has it. He made headlines for his pout and flawless afro after posting his passport photo on Twitter.
2. Hayley Atwell
The actress plays the titular character of Agent Carter, which requires beautiful curls. She decided to get a new license in her styled hair and red lip after work one day, and definitely channeled her character.
3. Rock Hudson
The actor was definitely a looker and his old school passport proves it.
4. Lady Gaga
The singer might have many crazy looks, but she kept it tame and chic for her passport.
5. Kim Kardashian
Would we expect anything less from the selfie master? Kim made sure her makeup and brows were flawless for her passport photo.
6. Katy Perry
The beauty basically looks magazine-ready with her hair and makeup for her license photo.
7. Justin Bieber
The singer might be rocking messier hair for his photo. But he still looks pretty good in his passport.
8. David Bowie
The icon has had many looks throughout his career, but he kept it simple and handsome in his passport photo.
9. Beyonce
The flawless singer surprisingly rocked darker and curly hair in an earlier passport photo. Of course, she still looks amazing.
10. Muhammad Ali
The professional boxer looks handsome and picture-ready in his old passport photo.
Previous
Next
BEGIN