Is it hot in there?
You've probably daydreamed about being kissed like they do in the movies (we've all done it). We all want that silver screen love, even if it's just fairytale. But there's nothing wrong with dreaming. Here is a list of the 10 best movie kisses, from favorites likeThe Notebook to Gone With the Wind. You may want to sit down for this.
The Notebook
Photo: giphy.com

The Notebook, the seriously sweet movie based off of the Nicholas Sparks novel of the same name. You can feel the chemistry between Ryan Gosling and Rachel McAdams as Noah Calhoun and Allie Hamilton.
Imagine Me and You.
Photo: Tumblr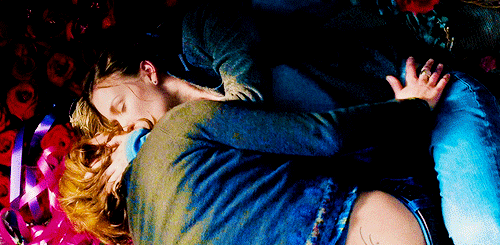 Piper Perabo and Lena Headey as Rachel and Luce heat things up on a bed of roses in Imagine Me and You.
Titanic
Photo: Tumblr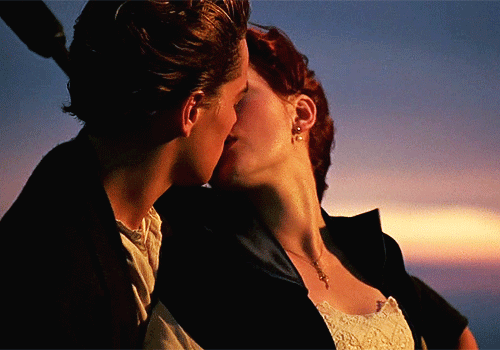 Who doesn't wish for a love Jack (Leonardo DiCaprio) and Rose (Kate Winslet) — minus the sinking ship part — have in the classic Romeo and Juliet love story Titanic?
Brokeback Mountain
Photo: giphy.com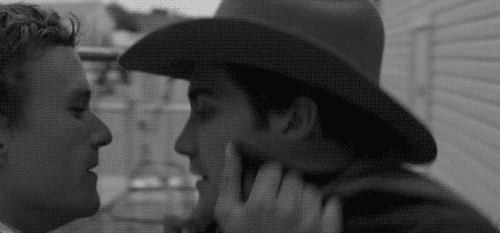 Because Brokeback Mountain is all about forbidden love the passion between Ennis (Heath Ledger) and Jack (Jake Gyllenhaal) is off the freaking charts.
Never Been Kissed
Photo: ganaf.com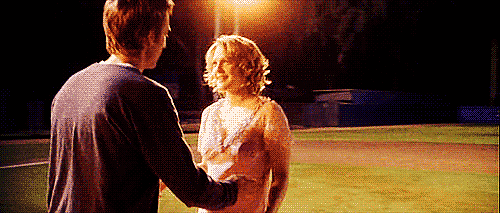 Drew Barrymore and Michael Vartan share a sweet kiss as Josie and Sam in Never Been Kissed.
Spiderman
Photo: giphy.com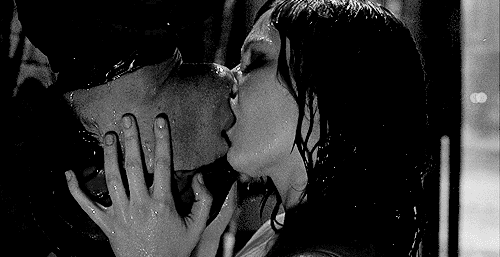 When Mary Jane (Kirsten Dunst) gives Spiderman (Tobey Maguire) a hot, upside down kiss in Spiderman we all melt a little inside.
Breakfast at Tiffany's
A classic and romantic kiss by Holly Golightly (Audrey Hepburn) and Paul Varjack (George Peppard) in Breakfast at Tiffany's.
Mr and Mrs Smith
Photo: Tumblr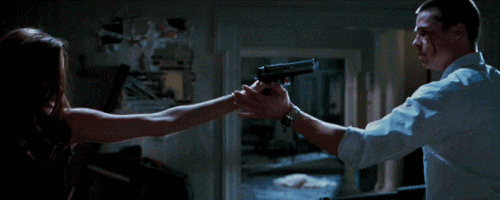 Nothing like guns and fighting to get you hot and bothered like in Mr and Mrs Smith.
The Princess Diaries
Photo: Tumblr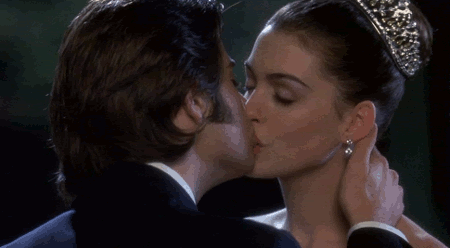 Princess Mia (Anne Hathaway) gets her fairytale foot poppin' kiss with her longtime sweetheart, Michael (Robert Schwartzman) in The Princess Diaries.
Gone With The Wind
Photo: giphy.com
In the (best ever?) romantic classic Gone With The Wind, Scarlett O'Hara (Vivien Leigh) and Rhett Butler (Clark Gable) share a passionate kiss.