It's been said that sex is like pizza—even when it's bad, it's good. And while we've absolutely had a few encounters that feel firmly on the side of bad, for the most part, we're rather inclined to agree.
But even when something is better than so-so, that doesn't mean we don't want to improve it. Hell, we'd love to make great, greater—and where our sex lives are concerned, there's a lot we can do to make what's already steamy downright explosive. It's said that practice is everything, and that can mean practicing with yourself, but also getting to know your partner's pleasure points—and them, yours— so it's instinctual.
It's also easy to get hung up on insecurities or inhibitions, making sex unnecessarily awkward and clumsy. By letting go of these hang ups and giving into the spontaneous sexy fun intimacy is meant to be, we can bring sex to a whole other level.
One tip? Don't assume your partner always knows the best way to bring you to climax. Make your orgasms your responsibility, says sex educator Sunny Megatron, the host of Showtime's Sex with Sunny Megatron.
Don't be afraid to try new things—whether for you that may mean different positions, different settings, or new toys or role play. Just let go and have fun, everything else will follow!
Photo: We Heart It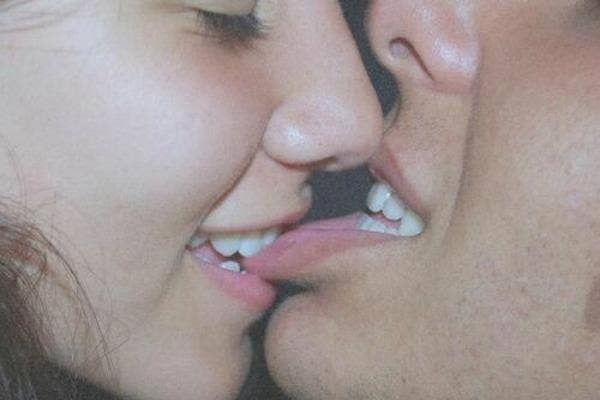 1. Practice Makes Perfect
"Making your sex life better is like becoming a great tennis player—You have to have the proper clothing, shoes, equipment. You have to have some lessons in technique. You have to get in the game and practice. And you have to have a goal (like a great tennis match). To be great at sex, you have to do the same thing," says Dr. Alyse Kelly-Jones of Mintview OB/GYN in Charlotte NC.
Photo: We Heart It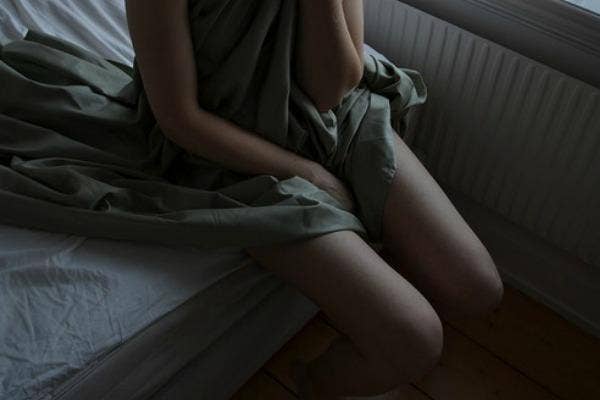 2. Masturbate
Masturbation improves your sex life with someone else because you know what you like, therefore you know how to get someone else to get you there. But more than that, you get comfortable letting go, says dating expert Laurel House. By giving yourself permission to let go, with yourself, you are getting comfortable.
Photo: We Heart It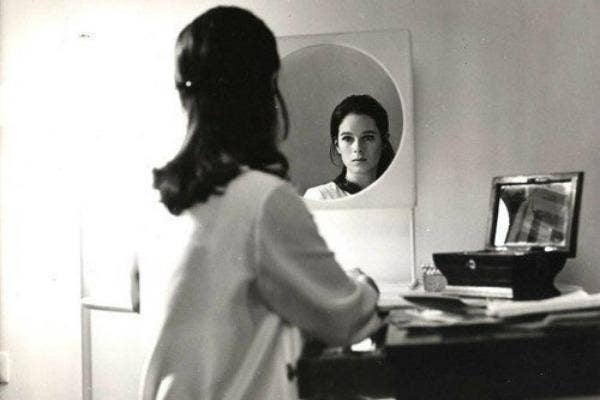 3. Stop Being So Insecure
Little known secret: One of the ways to automatically be "good in bed" is to be more open to different positions and just have fun with the whole thing.
"Allow yourself to enjoy it, even if the position isn't flattering. Stop thinking 'does this position make my butt look big?' or 'if I move like this I think it will look sexier.' Don't move any way because you think it will look good, and don't not move a certain way because you think it will look bad. Just move!" says House.
He is not thinking about your cellulite, how big or small your boobs look, if you would be slightly skinnier if your leg was angled differently. All he is thinking about is how AMAZING you feel. Unless, of course, he sees how uncomfortable in your own skin you are acting, then you are instantly pulling him out of how good it feels and you are making him think about your cellulite, boob size, and skinniness.
Photo: We Heart It
4. Move! Don't Be A Dead Fish
Even if a particular position isn't going to get you there, have fun and enjoy it. It's like a roller coaster ride. Some people love the drops, others the upside down, others the fast straight aways, but the whole thing can be fun. You're not sitting there on a rollercoaster refusing to enjoy it unless it's your favorite part are you?
"It's a pretty commonly said thing that hot chicks don't feel like they have to work at it in bad, so they are bad lays, while not so hot chicks are great in bed because they are trying to compensate. Same goes for hot guys!" says House.
Photo: We Heart It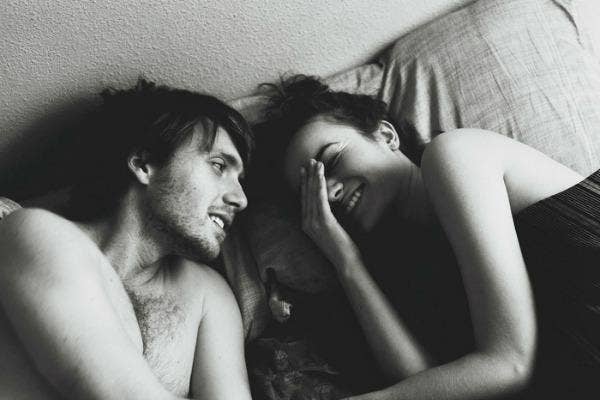 5. Own Your Orgasm:
Don't assume your partner always knows the best way to bring you to climax. Make your orgasms your responsibility, says sex educator Sunny Megatron, the host of Showtime's Sex with Sunny Megatron.
That doesn't mean shoving them aside and taking matters into your own hands. But it does mean giving direction, bringing in toys, or pitching in a little when needed. Driving a vulva isn't always easy and if you're looking for the ride of your life, you need to be willing to co-pilot.
Photo: We Heart It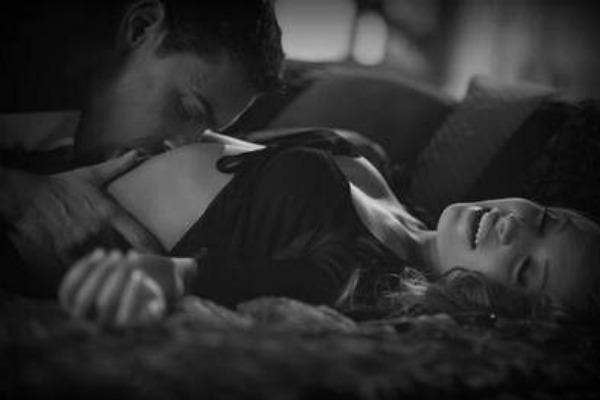 6. Start Prioritizing Your Pleasure
If there is one mistake we make above anything else when it comes to sex, it's not prioritizing our own pleasure. "Because of their evolutionary design, women's levels of estrogen and progesterone make them more concerned about caring for other's needs before their own. This is what keeps families together and children fed. In the bedroom, however, it can be significant damper on a woman's sex life," says Dr. Madeleine Castellanos, MD, a board-certified psychiatrist specializing in the treatment of sexual dysfunction and the improvement of sex life for couples or individuals.
"Women are more likely to put more energy into pleasing their partner rather than in making sure that their sexual needs are met. They also get more easily distracted by all the events of the day and those things that need to get done. This translates into shorter periods of lovemaking, less time in foreplay, and even feeling guilty or sorry that their arousal requires more time and attention for a maximum experience of sexual pleasure." says Castellanos.
Photo: We Heart It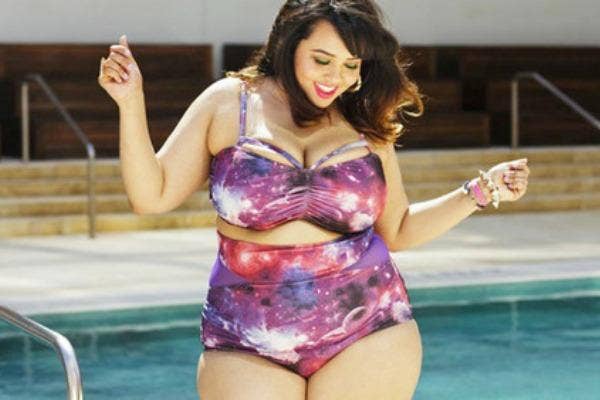 7. Body Confidence
When it comes to sex, enthusiasm is everything. But how can you be enthusiastic if you aren't confident about your body?
"We all have bits we'll never be happy with, however, just because we micro focus on our trouble areas doesn't mean our partners do too. Work on shifting your focus to enjoying the moment rather than on hiding what you think is undesirable," says Megatron.
Remember that your partner knows what you look like and they love you for it, not in spite of it. Try to see your beauty through their eyes.
Photo: We Heart It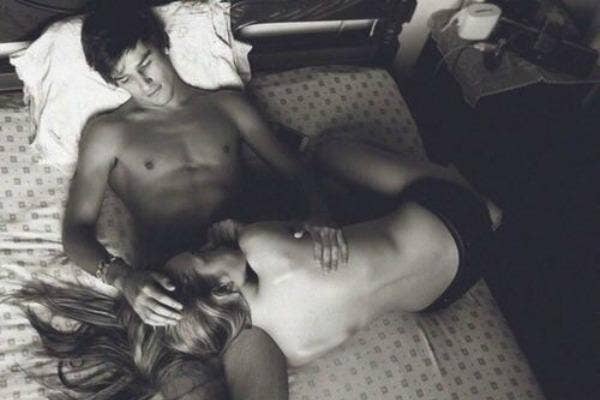 8. Open Your Mouth: Communicate
Communicating your likes, dislikes, fantasies, what feels good, what you want them to do, what you are open to try, what you don't like that much, your favorite position, where and how to move… talk about it!
"I'm not saying to lecture or give a speech. But talk. Have a fun back and forth conversation about sex. Don't be insecure or nervous about it. If you're old enough and mature enough to have sex, you should be old enough and mature enough to talk about sex, too," says House. If he can't get you to orgasm, help him! In the midst of it you can guide him a little, give him "I like it when…" direction or "I want you to f*ck me like this…" Don't be pushy. Don't be insulting. But help guide, says House.
Photo: We Heart It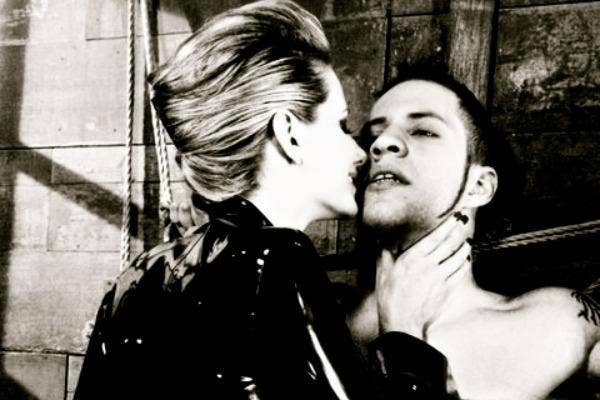 9. Dirty Talk To Me
It will instantly change your sex life. More than you talking, you've got to get your guy to start talking. In fact, the guy should do 95% of the talking. How do you get him to open his mouth? Be the example, says House. You first. Fact is that adding dirty talking into your sexual routine will allow you to orgasm longer, harder, and more! It is so powerful that once your guy really gets the hang of it, he can completely control your orgasm, telling you when and how hard to orgasm.
Photo: We Heart It
Previous
Next
BEGIN