This time, Kourtney is the naked Kardashian.
Kourtney Kardashian had her third child! The eldest Kardashian sister gave birth to a baby boy on Sunday, Dec. 14, which just happens to also be her first son, Mason's, fifth birthday. Cute! (Kardashian and boyfriend Scott Disick are also parents to daughter Penelope, 2.)
Kourtney Kardashian is the one this time, who released a classy set of nude photographs showing off her naked body. By classy, I mean that some of them are black and white. This is nowhere near as notable as the recent Kim Kardashian nude photo debacle, but it's still kind of skeevy.
A few weeks ago, Kardashian posed nude for DuJour magazine with a big ole' baby bump, and she looked beautiful, but a little weird: It's her body and her life, she can choose to do whatever she wants to do with it. She's also a mom, and she's posing naked and pregnant. No kid is going to grow up and be thrilled that their mom posed naked while they were pregnant with them.
For her part, Kourtney Kardashian dished, "We were shooting for our show, and everyone on our camera crew was like, 'You are so comfortable just walking around naked and pregnant!' [But] what appeals to me is celebrating the shape of my body being pregnant and capturing that time in my life ...I t's a wonderful thing to be able to show my children these photographs one day and say, 'This was you inside' … I'm at my best when I'm pregnant. It's such an amazing feeling, the transformation that your body goes through. There's something about that that's so empowering and beautiful."
Here's a collection of Kourtney Kardashian GIFs breaking down this whole nude photo situation.
When you get pregnant, the best way to celebrate it is with a nude photoshoot. Unless, of course, you're a normal person.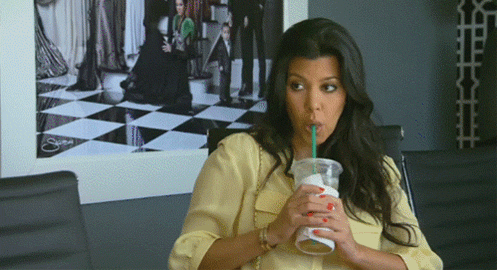 Yeah, a nude photoshoot. Because nothing says motherhood like getting naked in front of strangers.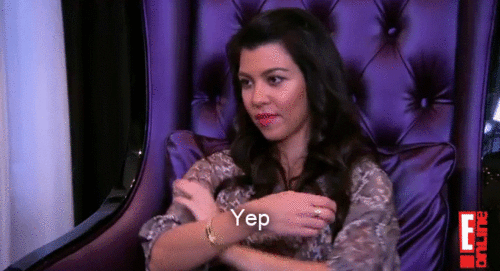 That's right, you can't plan your life out. Sometimes things just happen. Like nude photo shoots.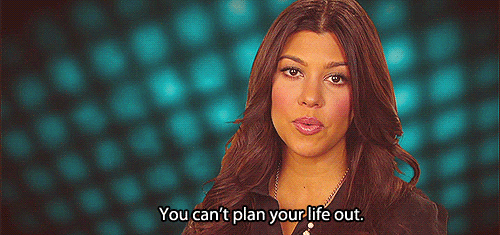 If she really is this self confident, then these pictures aren't that surprising.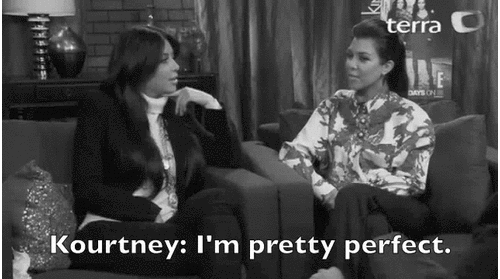 She's also probably pretty excited that they didn't have to photoshop her baby bump as much as Kim's butt was.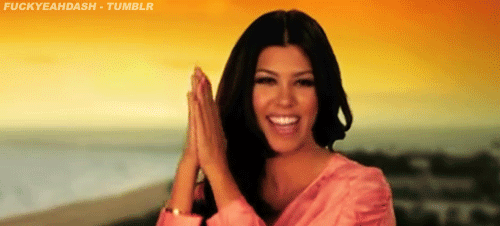 Let Kim be Kim, because she makes herself look like a cartoon character, which makes a pregnant nude photo shoot look classy in comparison.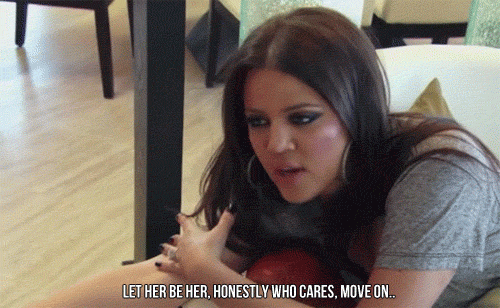 This family has a weird thing with pregnancies, so it's not like this should even be unexpected.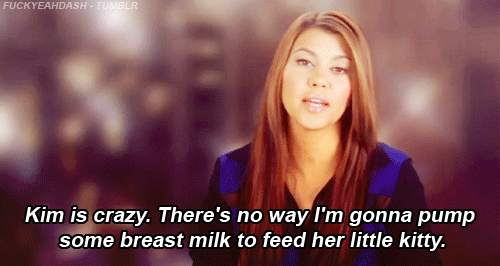 Apparently, by negative energy, she meant clothes.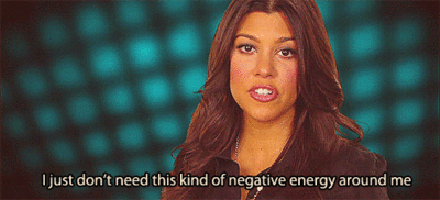 This was her reaction when someone told her that it might be embarrassing for her kid later on in life when she does things like this.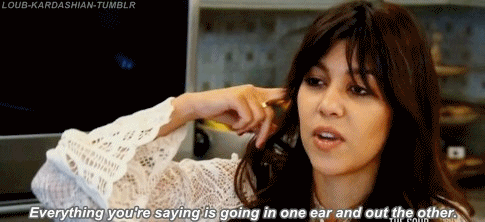 YOLO is a cool way to live your life, but hopefully that wasn't the only reason why she posed nude.