'80s love lives on.
Teen angst is something we all go through. The struggle to maneuver growing up and crazy hormonal, lovey dovey feelings were real. Who did we turn to for guidance along the way? The 'Brat Pack,' of course!
The John Hughes movies that swarmed the '80s speak directly your inner hormonal teenager. (We're still swooning over Jake from Sixteen Candles!)
Sure, technology and style have changed — big hair, puffy dresses and floppy disks are out! — but the spirit of teenage angst and love lives on!
Check out the 5 best (and most famous) love quotes from the 'ole 'Brat Pack' movies:
"If someone doesn't believe in me, I can't believe in them."

- Andie (Molly Ringwald), Pretty in Pink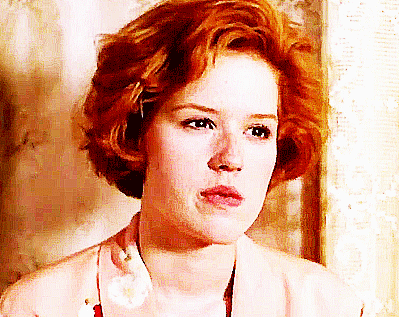 Amen, sister!



"You look good wearing my future."

-Keith (Eric Stoltz), Some Kind of Wonderful



*blushing*



3. "I want a serious girlfriend. Somebody I can love, that's gonna love me back. Is that psycho?"

- Jake (Michael Schoeffling), Sixteen Candles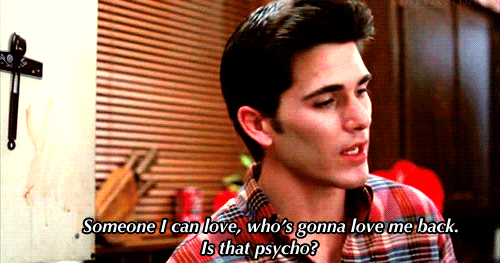 That's not psycho at all, Jake



4. "She is the only evidence of God I have seen with the exception of the mysterious force that removes one sock from the dryer every time I do my laundry."

- Kirby (Emilio Estevez), St. Elmo's Fire


[Editor's Note: What is this mysterious force that steals our socks, too?]




And for a little extra angst:



5. "When you grow up, your heart dies."

- Allison (Ally Sheedy), The Breakfast Club