'N Sync was worshipped by teenage girls over a decade ago. But how well do you know 'em?
While One Directions rule the boy band roost in 2014, those Brit cuties ain't got nuttin' on 'N Sync, the early late '90s and '00s boy band that gave the world Justin Timberlake and made the hearts of teen girls skip a beat or two or 10.
'N Sync had it all -- good looks, loads of talent and complimentary vocal styles. Their closest rivals were Backstreet Boys, who are still going strong today, and 98 Degrees, who introduced us to that hunk Nick Lachey. But despite some healthy competition, 'N Sync reigned supreme at the top of the boy band food chain.
And then, around 2002 and 2003, they just ... ceased. There was no official announcement of a split, no fanfare, no press release, no farewell tour, no nashing of teeth and wringing of hands. They just stopped.
We miss them like a severed limb, so we've assembled 10 things you may not know about Timberlake and the boys.
Oh, and in case you need a fresher, those boys are: Joey Fatone, a Dancing With the Stars alum in addition to his role as a crusher and destroyer of dreams when recently saying that there are no further 'N Sync reunion plans on the horizon after that way-too-shoot 2013 MTV VMAs perf; Lance Bass, a successful radio host and out gay man; JC Chasez, who continues to work with up and coming artists; and Chris Kirpatrick, a newlywed!
Find out how they really got together, how Bass came out to his band bros and the sales record they still hold and which will likely never be topped. Let's not speak about their outfits in the photo above, either, ok? Let's let that one go.
Member Chris Kirkpatrick was reportedly the 'N Sync Svengali. After not being cast in Backstreet Boys, he suggested the creation of a new band. He brought the idea to manager Lou Pearlman and then recruited his friend Joey Fatone. And just like that, 'N Sync was born.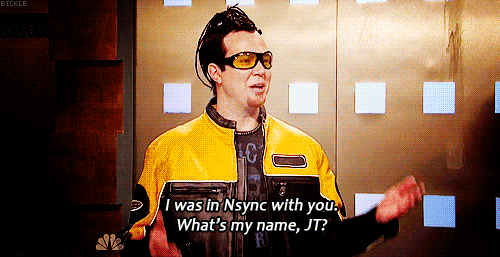 One of their pre-show, warm up rituals was kicking around a hackey sack. Then they group hugged, along with their security detail and road crew. Then they took the stage and kicked ass, Ramen noodle hair and all.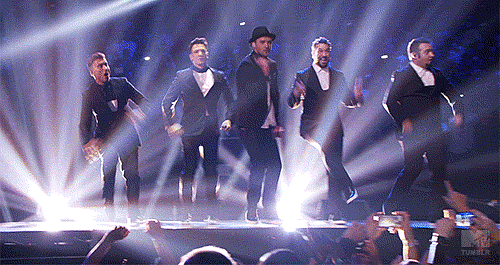 Justin's mom Lynn came up with the name, which uses the last letter of each person's first name: JustiN, ChriS, JoeY, JasoN (original member Jason Galasso, who dropped out and probably came to regret that, decision) and JC. Lance Bass joined the band as Galasso's replacement on the suggestion of a Timberlake associate.
JT reportedly thought that JC was the best singer of the bunch. #Humble. #Modest. He may think that, but clearly, JT has enjoyed the most post-Sync success.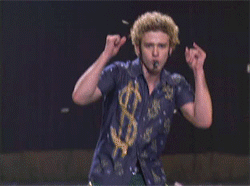 Lance dated Danielle Fishel of Boy Meets World fame and even went to her prom, but he came out to Joey Fatone first, when Fatone walked in on him with a man. The guy Bass was dating was sitting on his lap. Fatone was totally cool with it. Bass told the rest of the guys a few months later, and they were equally supportive. They were not surprised, either!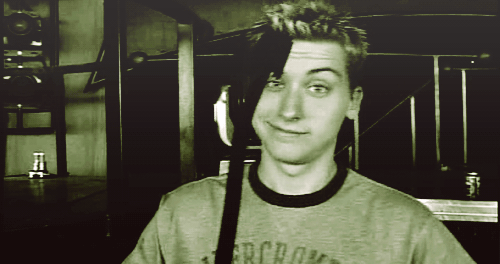 Protective Mama Bass initially declined to let her son audition. But JT's mom called her and she changed her mind. Clearly, she wielded some influence.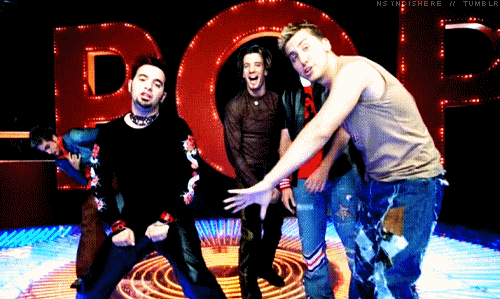 They set the record for most copies of an album sold in one week when No Strings Attached moved a whopping 2.4 million copies in seven days back in 2000. The record still stands.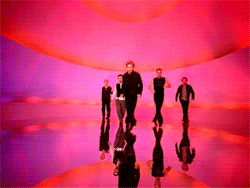 They split with manager Lou Pearlman, saying he took 50% of their earnings, as opposed to one-sixth, which they had initially agreed upon.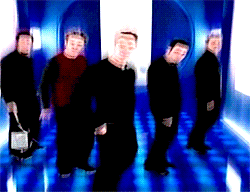 They performed at the 2001 Super Bowl with Aerosmith However, 2004's Nipplegate -- which saw JT perform with Janet Jackson, exposing her breast -- was like much of JT's career: It eclipsed that which he accomplished with 'N Sync.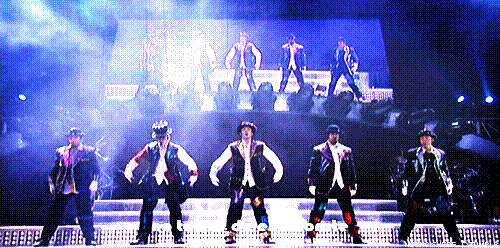 Bass is godfather to Fatone's daughter Briahna. #Family.