Kris Jenner is one of America's most famous moms! What are some of her fun secrets?
Kris Jenner is the most famous and most watched matriarch in America. She is the female figurehead of the Kardashian clan. The mother of Kourtney, Kim, Khloe, Rob, Kendall and Kylie runs the show and is also a momager, guiding the careers of her kids.
She is a proud grandma to Mason, Penelope, and Nori. She may be estranged from her husband Bruce and her sister Karen, but she is still one of the most fascinating moms on our radar.
We know she has an affinity for plastic surgery and has even documented it on Keeping Up With The Kardashians. We know she was unfaithful to first husband, the late Robert Kardashian. We know her six-week summer talk show was not picked up after its trial run, even though her future son-in-law Kanye West debuted the first photo of granddaughter North West on the show in a ratings grab move.
But did you know what she is deathly allergic to? What job she held for a year back in 1976? What relaxes her when she is stressed?
Find out more rare and random facts about Kris Jenner:
She is seriously allergic to bees and must carry an EpiPen at all times in her high end bags.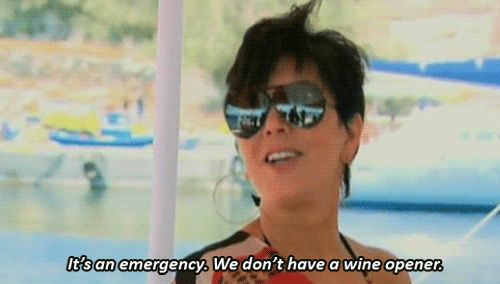 She's a total softy and has kept every card anyone has ever given her. Well, considering the size of her brood, she probably has a room dedicated storing these sentiments.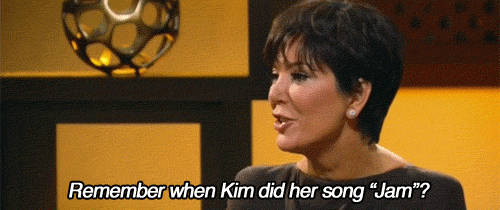 The "Kris" isn't short for Kristine. It is short for Kristen.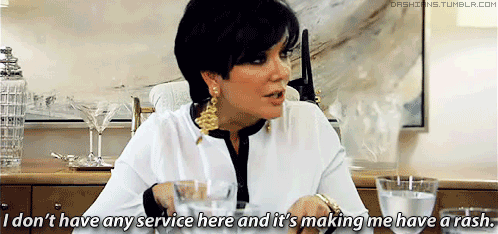 She has to wear her sunglasses all day, every day, even at night, admitting she feels naked without her shades. Well, we have seen Kris without her trusty sunnies many, many times, despite her assertion that she needs her glasses.
She was in Cabaret. Her role? A hooker. We're starting to like Kris more and more, since she sounds like she doesn't take herself too, too seriously.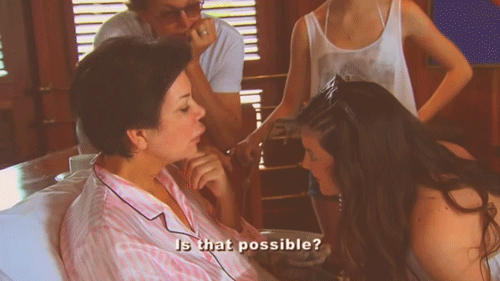 Her now-estranged hubby Bruce Jenner once bought her a Harley as a Christmas gift. She crashed it that day. We hope the full coverage kicked in!

She is punctual, so much so that you can set your watch by her, admitting she gets "crazy" if people are late. Well, when you are a momager who wheels and deals, you sort of have to be timely for meetings, appointments, etc.

Being the matriarch of reality TV's most famous family is stressful. There are cameras and kids everywhere. How does Kris blow off steam? She organizes drawers, that's how! Hey, whatever works!
Kris worked as a flight attendant -- they were known as airline stewardesses at the time -- back in 1976. This was before she married Bobby K. and had a brood of K-named kids, save for Rob.