Need new date ideas? You got it, dude!
Do you suffer from the scourge of early-90s nostalgia? In that case, you've probably seen at least a dozen episodes of Full House. I, for one, grew up being comfortably lulled by the overly saccharine affection and awkward hijinx of the Tanner family.
In honor of the reboot that will give us Fuller House, we've compiled a list of Full House-style date ideas. No San Francisco residency required!
1. Go on a double date with your sister.
DJ and Stephanie did it all the time. Raised by three men, Stephanie had much to learn about dating from her older sister. But her first real date ended in disappointment — he didn't kiss her goodnight. How rude!
Photo: tumblr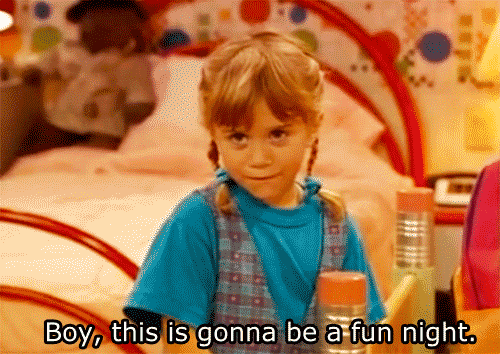 2. Sing some duets and make music together.
First, you need to nab yourself an Uncle Jesse lookalike. OK, maybe that's not so easy. But do as Uncle J and Becky would and have a sweet serenade sesh. Beach Boys material, his own songs, whatever — as long as his hair is all cute and mussed up like that. Doesn't it make you want to say "Have mercy?!" The poufy 80s wedding dress totally optional.
Photo: tumblr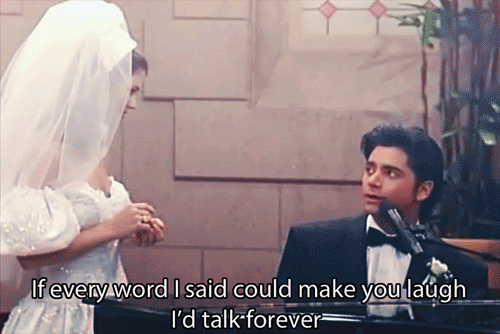 3. Take a road trip to San Francisco.
It's right there in the credits! What's more romantic than a picnic by the gorgeous-yet-overpriced Painted Ladies (the lovely Victorian houses)? Don't live nearby? Pick the most scenic spot in your city, whether it's a park or a lake.
Photo: giphy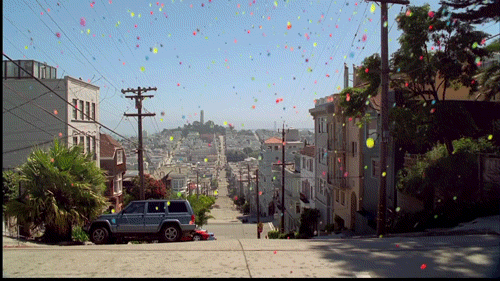 4. Make out in the back of your boyfriend's van.
Remember how much Danny freaked out when DJ went on her first date to a drive-in movie? The things that could (but didn't) happen in the back of that van... Bonus points if you actually find a drive-in movie to go to. And hey, younger DJ Tanner, it will get better.
Photo: tumblr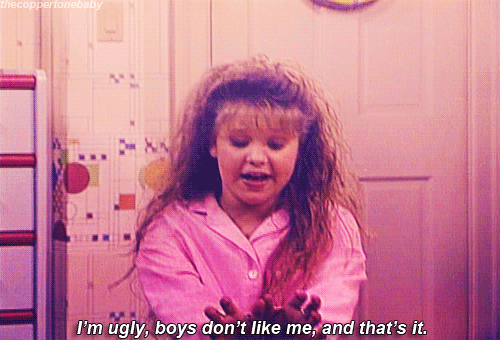 5. Fly to Auckland by accident.
Remember when Stephanie and Michelle got on a plane to Auckland, not Oakland? Good times. Hey, adventure can be excellent for relationships. Go somewhere new and unexpected. Travel roulette is the best kind of roulette.
Photo: mtv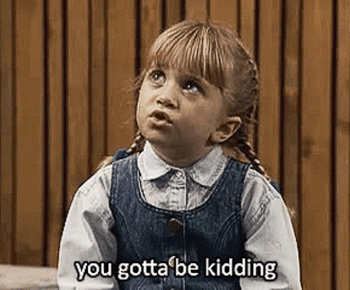 6. Go horseback riding.
Dare we even bring up Michelle's riding accident in that heartbreaking two-part season finale? Thankfully, the littlest Tanner recovered and would be happy to know that you've picked up her favorite hobby. Just avoid jumping over logs, OK?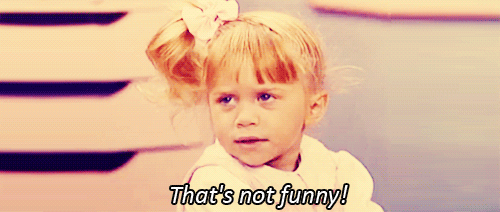 7. When all else fails, get your kicks out of setting up other people on dates.
Like your awkward, anal-retentive father.
Photo: giphy