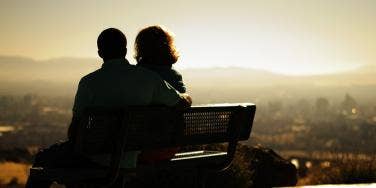 Dating is rough, but add an awkward work schedule and you give up.
It's 12:55 a.m. and even as I write this I know I don't need to tell you that the night shift sucks because if you're reading this it means that you're up too and you're probably in the same situation that I am in. I really don't mind sleeping in and having my mornings open to leisurely hang around the house, but while everyone is out to dinner and happy hour you are busy working away at the office.
It doesn't really matter what night shift job you have, but for me I am a journalist and guess what, the news never stops. Someone has to be there to make sure we are on top of everything and that's me. Maybe you're a bartender, or a first year lawyer (I've heard their hours are brutal) or a doctor (if you're a doctor please call me, we can date).
There are tons of us out there. We should probably just start our own dating site because honestly trying to date people with normal work hours is pretty brutal. I decided to put together a quick list of date ideas. Regardless of whether you work from 3-11 pm or 11-7 am, dating is still hard when you're not on a 9-5 schedule. So some of these dates may work for you, some of them won't. I'm just trying to help generate ideas instead of giving up your sex life.
1. Brunch
Brunch is everything. They have brunch during the week, take advantage of the fact that there are no wait times on a Tuesday. Suckers.
2. Matinee
By the way, everything is cheaper in the morning! Plan a movie date before noon and get the sweet deals, open theaters (you only have to share with retired couples) and then head to lunch. If you're stuck on topics, you just saw a movie, talk about it!
3. Galleries
Museums and Galleries are nice during the week (and the morning) because no one is there. Well tourists are there and school field trips, but it's so much worse on the weekends. Plus, again with those non-weekend discounts. Dating is much cheaper on the night shift.
4. Drinks
Skip dinner. Some people are like me and get off at around 10-11 p.m. Head to a close bar and meet up with someone for a drink. it's casual and if you're not feeling it, it's super easy to say you're tired and leave.
5. Bike Ride
I live in New York so we have Citi Bikes you can rent out, but people on the night shift often tend to skip exercising, so turn it into a date and rent some bikes for the day, have a picnic and stay outdoors (when the weather permits, obviously).
6. Comedy Shows
Depending on your hours (if you're 11-7 you can skip this one), but I work till 11 and there are plenty of local comedy shows that start at midnight in major cities. Check some of them out!
7. Watch a sunrise
Depending on your hours and if you find someone with those same hours, you might want to consider a short hike and watching the sunrise on a date. Not many people get to do that.
8. Groupon
Not a date idea no, but there are so many things to do in every city at all times. If you're ever stuck, get on Groupon. I just bought two tickets to a BYOB art class for half the price, they have classes throughout the day and on weekends.
9. Surprise Lunch/Dinner date
Depending on your hours, surprise the person you're dating (or make prior plans for first dates) to meet up by their office for lunch. It might be a quick date, but it's a way to sustain a relationship or a semblance of a relationship.
10. Adventure
Plan to call in sick on the same day and just go on an adventure. Take a day trip somewhere. You probably have been working too hard any way. Get in your car together and just go. Trust me. It will be amazing.
Previous
Next
BEGIN