Top 15 Gay Marriage Memes
The best of the best.
In light of the recent DOMA ruling, we've rounded up our favorite gay marriage memes. Take a look and have a giggle!
Cuz, you know, it affects him so heavily.
You have to admire their creativity.
Heaven forbid!
Flawless logic.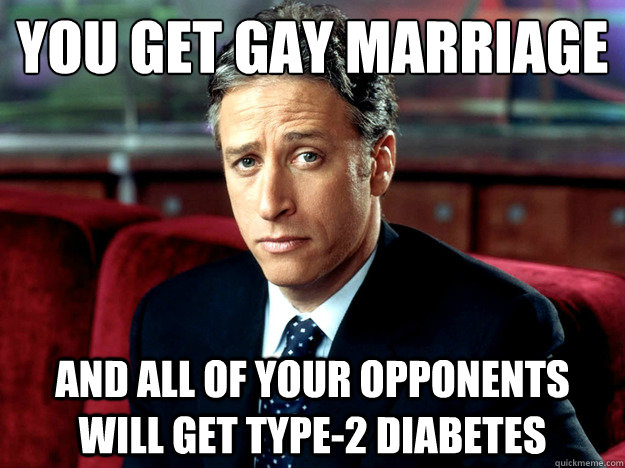 Victory!
Seems sound.
Bravo!
Well, he's not wrong.
More juicy content from YourTango: