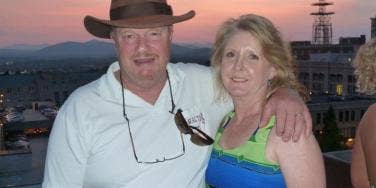 My parents met and married in FOUR months. (Crazy, I know!) In February, they'll be married for 29 years. And though I know it hasn't all been rosy for them, when I think of the kind of great, big, amazing love I want to have one day, all I have to do is check Facebook and see their latest kissing photo. (Gross, yet adorable!)
After playing the single dating game in NYC for the past three years, I would say I'm a little bitter (read: a lot, especially when I don't have any wine), but thanks to the example of my parent's marriage, I'm still hopeful about that one-day man I'll meet. And when that magical time comes in my own personal romantic comedy of a life, there are a few things that I absolutely have to have in my future relationship. They aren't big things, but they are the things that make or break a marriage. And excuse the humble brag, but they're things my parents have mastered and illustrated my entire life.
Click through the gallery below to see 8 ways my parents have mastered the marriage game that makes me, well, a little jealous sometimes!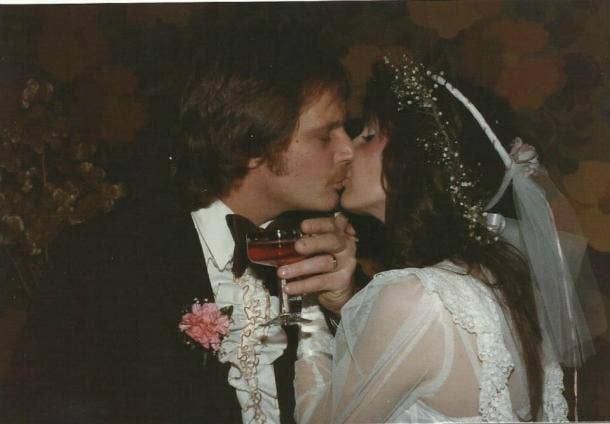 1. They Didn't Have A Huge Wedding
I'm a total girly-girl but when I imagine my wedding, I don't want a big to-do. In fact, I'd prefer a small, intimate gathering of my favorite people in my lake house town. My parents had a small affair, only costing a whopping $500 for everything and they never thought twice about it. It wasn't the best day of their entire life, it was just the beginning of their marriage, which has had many, many even better days.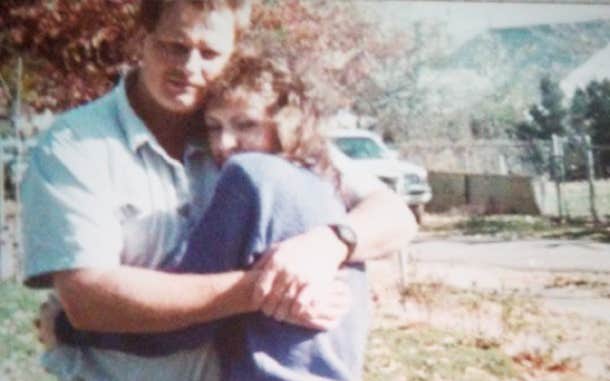 2. They Give Each Other Space
One of the biggest things that have kept my parents so close is that they've given each other space. Space to try new hobbies, to go on trips, to have lunches with old friends, to invest in things that interest them, separately. If you make time to spend time apart, you'll value those times together even more.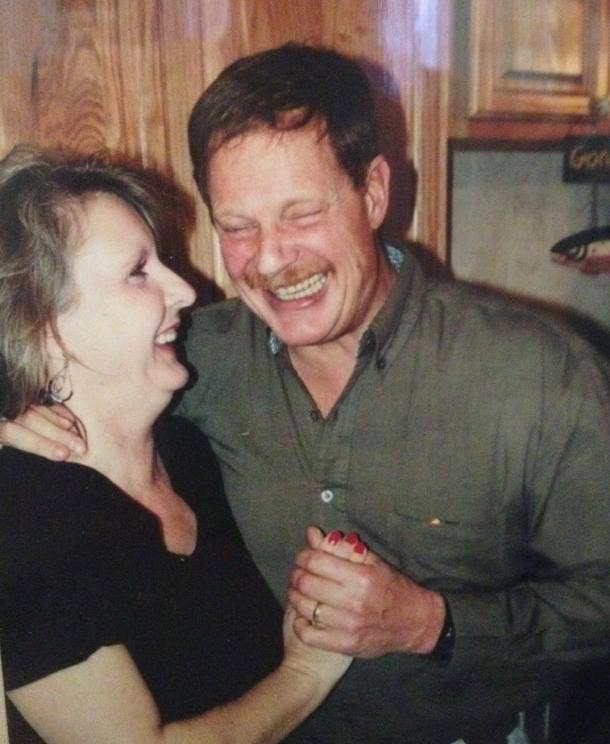 3. They Make Each Other Laugh
I talk to my parents every day and more often than not, I have a hard time hearing one of them because they're busy talking to the other one and laughing at each other's corny jokes. They may not be hilarious to everyone, but man, do they get each other. It also helps that my dad always offers to rub my mom's neck anytime of day … a blessing he also extends to me whenever I'm home.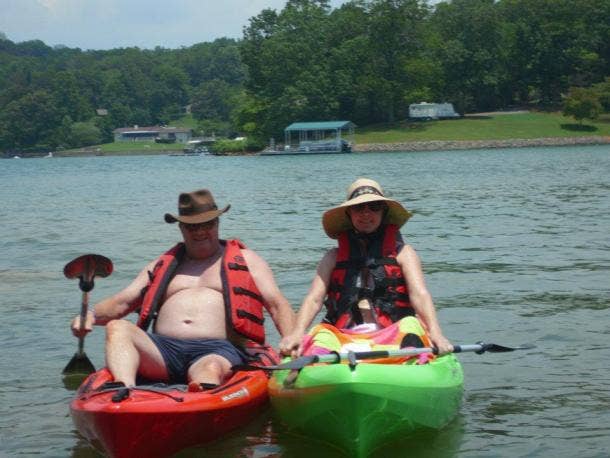 4. They Go On Adventures.
My parents are always doing something together: dancing, a canoeing trip, a themed-party, something. Though they're very different, they complement each other because they each bring something different to the table. And most importantly, they're both curious and love trying new things. It's a huge part of what's kept their love alive.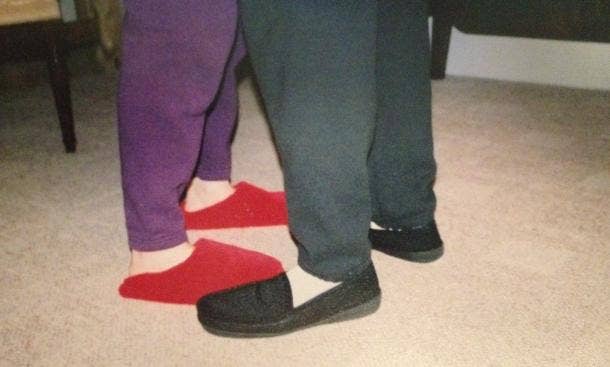 5. They're Romantic, In A Simple Way
My mom has a box of all of the little notes my dad has left her: next to the coffee maker, inside her purse, tucked in her coat pocket, on the fridge. The notes don't say much, but at the same time, they say everything. They like to dance, yes, even in their slippers in the living room, regardless if anyone is there or not. It's these tiny gestures of love that go the long way, not the long-stemmed roses and diamond rings.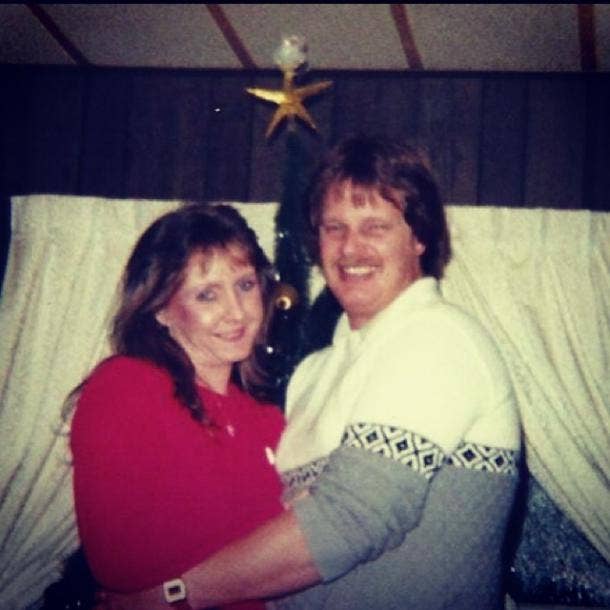 6. They Put Their Marriage Above All Else
It might be a little controversial, but my parents always put their marriage first, above all else. Even before me. Especially before me. I was never lucky enough to be the kid who could con one parents against one another. They were always on the same page and had the same answer. When I asked my mom about this, she explained that to keep a family together, the marriage has to be the strongest piece of the puzzle.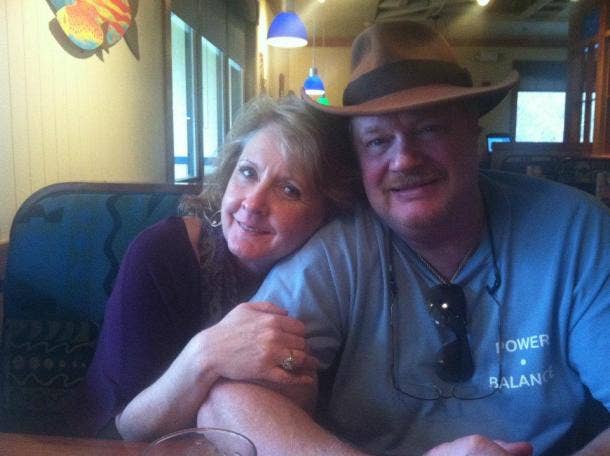 7. They truly love each other in sickness and in health.
My dad is a cancer survivor and that time in my life wasn't an easy one. But it was even harder for my mom, who has known my dad from the time he was a 30-something hunk with a motorcycle. When I asked her how she kept her strength, she simply said, "He would do it for me, Linds. And I wouldn't want to be anywhere else."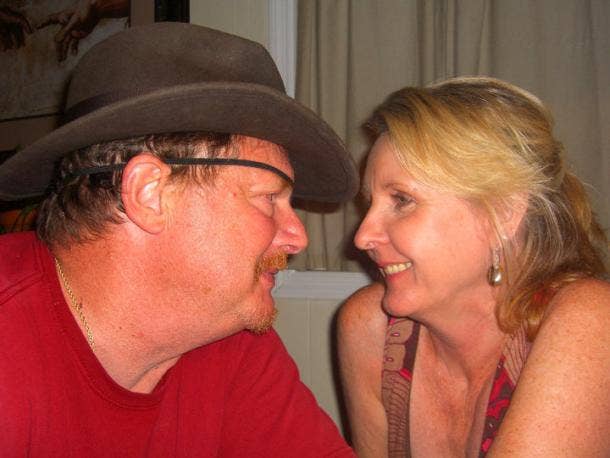 8. They Adore Each Other
One of my favorite parts about going home? Watching how my dad looks at my mom. I never noticed it as a kid but even now while she's cleaning the kitchen or just sitting at the dining table, he'll just look at her with this incredible look in his eyes. When he's had some wine, he'll grab my hand and ask, "Isn't your mom the most beautiful woman you've ever known?"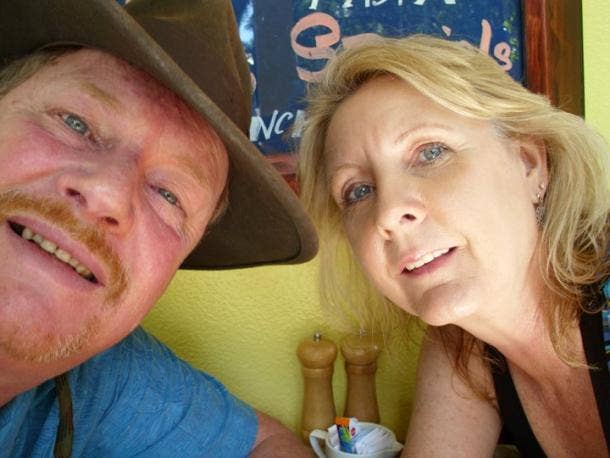 9. They believe in each other.
My parents have different careers—a fireman and an astrologer—but they've always been supportive of one another's dreams. In fact, now that my dad is retired with a pension, my mom has more freedom and liberty to pursue her dreams of starting her own business. Not only is my dad behind her 100 percent; he's her biggest fan.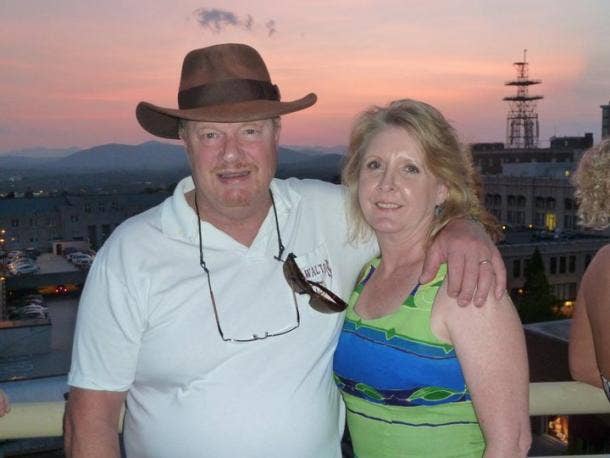 10. They turn each other on.
Now, I realize that as marriages grow and babies are born, doing the dirty deed might feel more like a chore than a fun Saturday night romp but there has to be that sexual connection. I don't know the dirty details of my parents' sex life (and never want to know!) but as a kid and teenager, I walked in on them—in all parts of the house—more times than I care to admit. Yuck.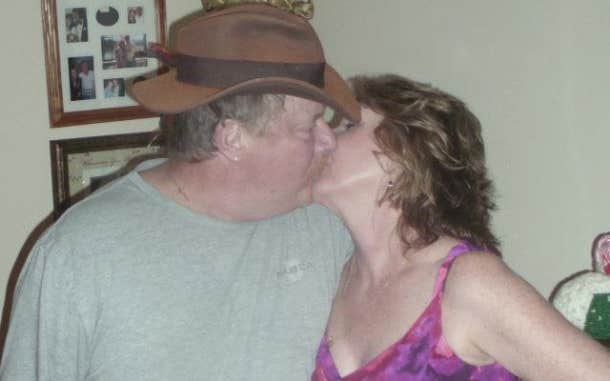 11. They kiss each other every. single. day.
Because life's too short not to make out with the one you love.
Previous
Next
BEGIN