Photo: Weheartit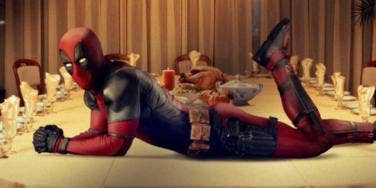 Because love is love is love.
We live in a world obsessed with celebrities. From getting the weekly gossip in a magazine to following their every moment on Snapchat, we are obsessed with the lives of the famous.
And while the appeal of their glamorous lives makes sense, the celebrities we follow usually have done little or nothing to deserve our "worship" (hello, Kardashians!).
But then we come across those celebrities who are worthy of the role model status we place upon them.
They work as humanitarians like Angelina Jolie or female rights activists like Emma Watson. They help donate a significant portion of their money to worthy causes like J.K Rowling or fight to protect animals everywhere like Ian Somerhalder.
And sometimes, it's their beliefs and what they stand for, how the stand up for the causes we feel a part of. And in this day and age, the thing we care most about is sex.
Not how or where but with who. We are a society who, on a whole, is more accepting of the choices people have in terms of whom they love and want to be with.
Yes, there are still millions out there who do not accept a person's right to choose and who believe it is wrong (we are not judging either party ... that's not the point of this post and just to be P.C., everyone is entitled to their opinion). But as a whole, you cannot deny that things have gotten MUCH better for the LGBTQ community as a whole (hello! — same sex marriage legalization!).
So when a celebrity identifies as lesbian, gay, bisexual or even pansexual, it makes them even more the hero (or heroine) as they break down barriers in a public way.
In case you're unsure of what pansexual means, don't worry: you're not the only one. We all know now what the letters stand for in LGBTQ but most of us haven't heard of pansexual (hint, it has nothing to do with cookware).
Pansexual means that a person falls in love with someone regardless of gender. Yes, it sounds very similar to bisexual but whereas bisexuals fall in love with both genders, pansexuals do not care about genders. They fall for the person regardless if they are male, female, transgender, etc.
Similar, yet totally different.
And if that's something you identify with, know you are not alone! Here are 9 celebrities who you never knew identified as pansexual.
Miley Cyrus
Miley Cyrus is known as both an actress and a singer as well as all around crazy twerker and all the craziness that is Miley Cyrus. She was the title character in Hannah Montana on Disney Channel, the lead opposite her fiance/ex-fiance/not-really-sure-what-they-are-now Liam Hemsworth in The Last Song and she is the one responsible for the song (and music video) "Wrecking Ball."
Previous
Next
BEGIN