Photo: weheartit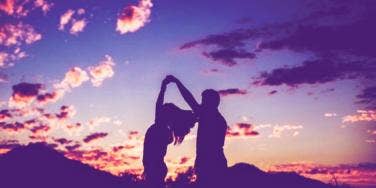 Show your partner that you just "get" them.
Whether you've been dating for 6 weeks or married for 50 years, it's so important to make sure your special someone knows how much you care about them. Though you should make it a priority every day you're together to treat your partner with love and respect, it's essential for your relationship to go above and beyond sometimes. Going that extra mile ensures that your partner knows, without a shadow of the doubt, that you love them and want to make them happy, always.
And what could be a better way to show your partner you care for them than by planning a surprise date that's perfectly suited to their personality?
Since everyone has a different idea of what constitutes a "dream date" depending on their personal style, knowing the traits that make your partner unique is crucial to choosing the right place. That's where their Zodiac sign really comes in handy!
If you're drawing a blank on fun and interesting date ideas to surprise the one you love, don't panic! Based on their unique qualities, we've found perfect date night spots for each of the 12 Zodiac signs, so there's guaranteed to be one that's just right for the person you love.
Many of these ideas require little to no planning time, too, so you can use them as spontaneously (or strategically) as you like.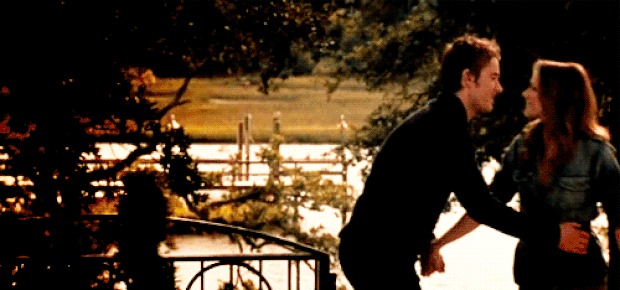 All you'll really need is you, your partner, and a few precious hours of alone time together to make the night unforgettable.
Whether it's for a special occasion or just to say "I love you," these dates are sure to keep the spark alive and well in your relationship and earn you lots of brownie points from your significant other!
Read on to find out which date night idea is perfect for you two!
Aries (March 21 - April 19)
To keep an Aries interested, you'd better have something exciting up your sleeve. A fast-paced, competitive paintball game could be just the thing.
Taurus (April 20 - May 20)
Tauruses are the homebodies of the Zodiac, and they love things that make them feel comfortable. Offer them a cozy night in, complete with their home-cooked favorite meal.
Gemini (May 21 - June 20)
To impress an intellectual Gemini, take them to a book signing for a talented author and spend the rest of the date deeply discussing the work over coffee.
Cancer (June 21 - July 22)
The emotionally intuitive Cancer will appreciate a date with some traditional romantic flair. A picnic in the park with a nice bottle of wine is sure to make them feel loved.
Leo (July 23 - August 22)
Leos love and need to be the center of attention, so they'll revel in the spotlight of a Karaoke night.
Virgo (August 23 - September 22)
The intelligent and analytical Virgo will love the sophistication and subtlety of a wine tasting where they can show off their classy side.
Libra (September 23 - October 22)
Give your elegant Libra love interest the perfect excuse to get dressed up (even though they never need one) and take them out for an upscale night on the town. (You'll get bonus points if you can score a reservation at that hot new restaurant everyone's dying to try.)
Scorpio (October 23 - November 21)
Take the highly sensual Scorpio to a relaxing couples massage. They'll love seeing just enough bare skin to get them going for later.
Sagittarius (November 22 - December 21)
Good-humored Sagittariuses are always up for a laugh. Treat them to a fun evening at a Comedy club!
Capricorn (December 22 - January 19)
Capricorns are traditionalists at heart, so they'll appreciate the old world charm of a classic Italian restaurant, complete with red and white checkered table cloths. Make sure to indulge in lots of wine to keep it romantic!
Aquarius (January 20 - February 18)
Aquariuses are known for being fun, quirky, and unexpected. This eclectic sign will love a food truck festival's variety and spontaneity.
Pisces (February 19 - March 20)
The idealistic and romantic Pisces will be so happy to just to be with the one they love that they really won't care what you do. But something extra sweet and thoughtful like bringing them their favorite takeout and a movie so you can snuggle on the couch together will surely make them swoon.
Previous
Next
BEGIN