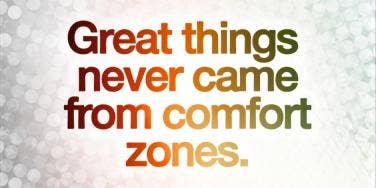 Stop being a shut-in and get OUT there!
Wallflower no more! It's time to put your guard down and have fun! Parties are meant to bring all groups of people together. You laugh, drink, flirt, drink some more, and dance like nobody is watching.
But this can be hard for introverted people.
Introverts tend to shy away from the craziness that parties tend to bring. It can be difficult for them to want to interact with others in such a large group, and it's easy for them to keep themselves distracted by the wildness around them by blending in and keeping shy from the activities happening around them.
But deep down you know you want to go to that party for a reason. You want to have fun!
Who DOESN'T want to put aside all their worries and stress and just immerse themselves in playful, care-free, drunken fun?! To give zero fucks about how ridiculous you may look and just live in the moment?!
But this is a lot easier SAID then DONE, so we're here to provide you with some old fashioned pep talk. To get ready for a party when you're introverted, you just have to take some deeps breaths, take a look in the mirror and say: Let's fuck shit up tonight.
No really, SAY it.
Parties aren't meant to be taken seriously, so if you let loose and don't take yourself too seriously you'll have a much better time. And, don't over think it. What you wear, what you say, who you talk to or don't.
Do what you want. Don't set any limits for yourself....except your alcohol intake of course (Drink responsibly friends!).
Life is too short. Enjoy every second of it. Go to that party and have a great time and don't let anything or anyone stop you!
If you're searching for the best quotes and memes to share with the people you love (or just want to feel inspired yourself) ... look no further! From the sweetest love quotes, inspirational sayings, and hilarious relationship truths, we've got you covered.
Dare to be different
"Be somebody nobody thought you could be"
Never limit yourself
"If you never take chances, you'll miss out on the best things in life".
Worry less, party more
"Life is too short to worry about stupid things. Have fun. Fall in love. Regret nothing, and don't let people bring you down".
Margaritas anyone?
"When life gives you lemons, slice those suckers up and find some tequila".
Party with zero regrets
"You only live once. But if you do it right, once is enough".
Drink all your worries away
"Coffee you're on the bench. Alcohol, suit up".
Be a wild one
"Party hard, make mistakes, and laugh endlessly. Do things you're afraid to do. After all, you're only young once".
Free yourself of limitations
"Your only limit is you".
Who needs sleep?
"Nobody looks back and remembers the night they got lots of sleep".
Yes you!
"Who's awesome? You're awesome!".
Previous
Next
BEGIN