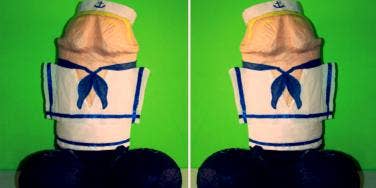 WHOA
It's no secret that penises are a HUUUGE part of all successful bachelorette parties (pun intended).
While the idea of honoring the bride-to-be before her big day originally started off innocent and full of fancy hats and gossip, it's now become an experience many women try not to remember by drowning themselves in alcohol.
In our never ending efforts to compete with male debauchery, we've now added sex toys, strippers and a hellava lot of a penises. How a bunch of penises got invited to a girls-only bash we might never know.
But rather than fight the phallus, maybe it's better just embrace it.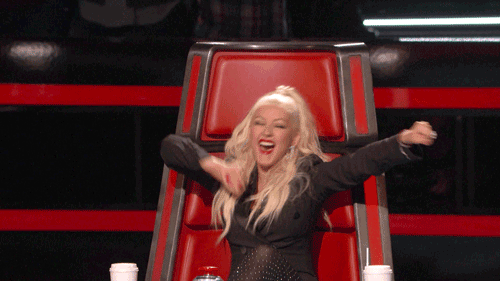 Sure, you could go with the classics. Round up some penis straws, penis gummies, penis piñata s, penis lollipops, penis necklaces and even blow-up penises (believe it or not that's not the most times I've used the word "penis" in one sentence) from your local sex toy shop. But isn't that too expected?
Whether it's your bachelorette party or your sister's, you want it to have a little bit of a wow factor. People should be shocked and taken by surprise. You want them to walk away knowing that they'll ever experience anything like that again.
So don't settle for just any ole penis for your next bachelorette party. Go for the weird and unusual that only be found in the depths of Etsy.
Long thought of the hub for unique engagement rings and cute crafts to give your mom for Mother's Day, your image of the online marketplace is about to change — forever. Simply typing in the word "penis" will open you up to a colorful world you could have never imagined on your own.
I did a little late night hunting for the best of the weirdest so you don't wear yourself out.
That's what she said.
Penis Crayons
Maybe you feel like gettin' a little artsy, but you still wanna have your penises involved. There's literally a solution for everything.
Penis Stickers
Imagine all the different places you can stick these bad boys.
Mustached Penis Earrings
For when you want to show off your penis, but you wanna be cool about it.
Penis Lip Balm Holder
Because that's a thing...right?
Italian Penis Plushie
Who says your party can't be representative of both penises AND your heritage?
Sad Penis Plushie
Notice the single teardrop.
Penis Plushie Band
No joke, these penises have like, the prettiest googly eyes I've ever seen.
Creepy Penis Plushie
Is it an animal? Is it supposed to be pubes with eyes? Why does it have hands and feet?! SO. MANY. QUESTIONS.
Penis Slippers
When you don't want to sacrifice style for comfort.
Eggplant Piñata
For those who still want the message of the penis, but with a little more subtlety.
Sailor Penis Piñata
Maybe you're in love with a Navy man....or maybe you hate one and really want to smash his penis. The possibilities are endless.
Rainbow Penis Piñata
There's even an magnificent gay pride penis piñata!
Long Dong Silver
Appropriately named, this penis piñata will keep you smiling all night long.
Suited Penis Piñata
He's so classy and cute!! I vote this one "mom friendly."
Dick Zilla
This penis piñata will seriously haunt your dreams.
Previous
Next
BEGIN