Photo: Where Children Sleep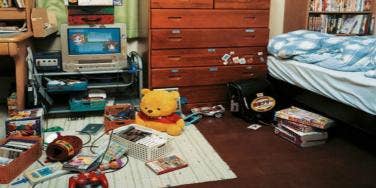 A look into what kids all over the world live like.
Millions of kids around the world are born into poverty, with no access to food, clean water, or basic sanitation. On the other hand, millions of children around the world are also born in areas where their basic needs are often taken for granted.
Where Children Sleep is a collection of stories from children around the world told through the pictures of their bedrooms, brought to us by photographer James Mollison.
4. Bounkiling Village, Senegal
6. Beitar Illit, The West Bank
15. Wadi Abu Hindi, The West Bank
16. Rio de Janeiro, Brazil
Previous
Next
BEGIN