Photo: weheartit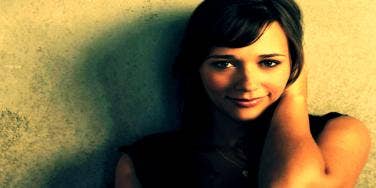 You wouldn't ask a man why he wasn't a dad, would you?
Why do we as a society tend to question why a woman isn't a mother? Women should be able to choose parenthood or not without having to justify their choice. It's really no one's business but the person deciding to be or not to be a parent, but we question their reasoning.
Sometimes they may not care for kids, are more focused on their careers, or don't think they'd make suitable parents. Being a good parent is one of the hardest jobs there is, and not everyone is cut out for it. Women and men who decide to not have children shouldn't be judged harshly for their decisions, but praised for their strength and bravery for going against the norm.
Here are 12 famous women who made the choice to not have children, and they may surprise you with their honesty, humor and wisdom.
1. Chelsea Handler
"I definitely don't want to have kids... I don't think I'd be a great mother. I'm a great aunt or friend of a mother... I don't want to spend that kind of time. I don't want to have a kid and have it raised by a nanny. I don't have time to raise a child."
Chelsea Handler, The Conversation with Amanda de Cadenet
2. Stevie Nicks
"It's like, 'Do you want to be an artist and a writer, or a wife and a lover?' With kids, your focus changes. I don't want to go to PTA meetings."
Stevie Nicks, InStyle
3. Rashida Jones
"I'm happy, but the fact that I'm not married and don't have kids — it's taken me a long time to get to a place where I actually am OK with that, where I actually don't feel like I'm some sort of loser."
Rashida Jones, The Guardian
4. Janeane Garofalo
"As much as I enjoy other people's children, my dogs have always been, for me and my boyfriend, our babies. I mean, we're those types of people that people probably loathe if they overheard us the way we are with our dogs... But we both are very certain that not having married when we were younger and having children when we were younger was the right thing to do."
Janeane Garofalo, Middle Mojo
5. Helen Mirren
"I never felt the need for a child and never felt the loss of it. I'd always put my work before anything."
Helen Mirren, AARP Magazine
6. Cameron Diaz
"I have an unbelievable life. In some ways, I have the life that I have because I don't have children. I don't think it's a compromise to have children. I don't think it's a compromise not to. I think it's just a different choice."
Cameron Diaz, Parade
7. Margaret Cho
"I don't know if I could stand that kind of commitment, or if I am really honest, I don't think that I could handle being that vulnerable to someone else. My child would have my heart completely, and having never truly given that over, in all my relationships, starting with myself, I don't even know where to begin."
Margaret Cho, MargaretCho.com
8. Portia de Rossi
"You have to really want to have kids, and neither of us did. So it's just going to be me and Ellen and no babies. But we're the best of friends and married life is blissful, it really is. I've never been happier than I am right now."
Portia de Rossi, Out Magazine
9. Betty White
"I didn't choose to have children because I'm focused on my career, and I don't think as compulsive as I am that I could manage both."
Betty White, CBS Sunday Morning
10. Dita Von Teese
"I'm not going to be less of a person if I don't have children. It will work out the way it's supposed to."
Dita Von Teese, The Independent
11. Oprah Winfrey
"If I had kids, my kids would hate me... They would have ended up on the equivalent of The Oprah Show talking about me, because something [in my life] would have had to suffer and it would've probably been them."
Oprah Winfrey, The Hollywood Reporter
12. Kim Cattrall
"I believe all the answers are ultimately within us. When I answered those questions regarding having children, I realized that so much of the pressure I was feeling was from outside sources, and I knew I wasn't ready to take that step into motherhood."
Kim Cattrall, Oprah Magazine
Previous
Next
BEGIN