Photo: The Today Show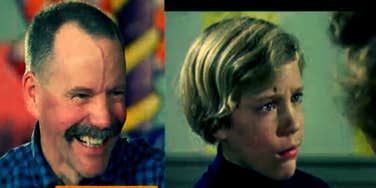 From golden ticket to golden years, the cast reunited after more than 40 years.
In 1971, Gene Wilder's documentary Willy Wonka And The Chocolate Factory taught us that magic is real and children are literally prepared to die for candy.
And 44 years later, it still holds a place in all of our hearts, despite Johnny Depp's attempt to destroy its sanctity (I said "Good Day!"). It's a timeless film that can fill your heart with smiles, no matter your age.
That's why we were jumping for joy when the cast reunited on the Today Show for the whole world to catch up on their adventures since the landmark film.
It's always exciting and jarring when the relentless march of time intersects with your 40-year-old memory of a celebrity. So, what do Charlie, Veruca and Violet look like now? Check out the gallery below.
.
1. Rusty Goffe
Rusty Goffe played the head Ooompa Loompa.
2. Paris Themmen
Paris Themmen played Mike Teavee.
3. Michael Bollner
Michael Bollner played Augustus Goop.
4. Julie Dawn Cole
Julie Dawn Cole played Veruca Salt.
5. Denise Nickerson
Denise Nickerson played Violet Beauregarde.
6. Peter Ostrum
Peter Ostrum played Charlie.
Previous
Next
BEGIN