Photo: weheartit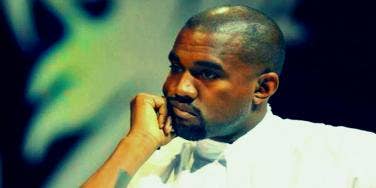 Why don't you smile for once?
Think women with resting bitch face have it tough? These celebrity men have resting assh*le face and it's not pretty. Women are always being told to smile, but isn't it time we tell men to smile, too?
Here are six celebrities who could use a Prozac (or two).
1. Kanye West
He's THE master of "resting angry face." Is he angry because someone stole his idea for leather jogging pants? Because Beyoncé didn't win her 900th award? If he smiled more often, I wouldn't have to waste my time figuring it out.
2. Russell Crowe
He's attractive, but his face makes me think he wants to punch something. I only want to think about butterflies and unicorns, so this is upsetting to me.
3. Sean Penn
He's notoriously grumpy and famously beat up Madonna, so I'm thinking that's probably why he always has resting assh*le face. He'd be so much hotter if he just smiled.
4. Alec Baldwin
Not only is Alec not smiling — he's also actively angry. I feel afraid. Very afraid.
5. Christian Bale
He may be incredibly sexy, but he looks like he's about to rip someone a new assh*le.
6. Shia LeBeouf
Every time I look at a photo of him, I feel like he wants to murder me.
Previous
Next
BEGIN