Photo: weheartit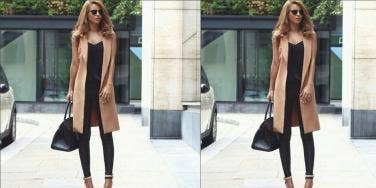 Let's talk business.
Ever since you were a little kid, you've wanted to achieve great things! There's only one problem - you don't know where to start.
Well, fear not friend - we've compiled our best tips to finding your way into a competitive industry. Get ready to climb that figurative latter of success all the way to the top and don't forget to thank us the day you make it BIG.
Befriend your barrista
Because chances are you'll be ordering coffee for at least one, if not 12 other people. We all have to start somewhere and getting coffee is often the first step in making it big. If you're not asked to retrieve coffee by your higher-ups, then always offer - everyone loves the person who brings them coffee!
Never Say "Never"
We couldn't have said it any better than Jordan Belfort/Leonardo DiCaprio, himself. The second you turn down an opportunity, consider your career over because no one's success story ever started with the word "no."
Fake it 'til you make it
Maybe the boss's assistant (aka b*itch) isn't exactly what you want to be doing with your life. But for the time being, you be the best b-word you can be and remind yourself that one day you'll have someone fetching YOU coffee. The secret to success here is slapping a smile on your face and be the happiest and most enthusiastic person you can be, even when picking up your boss's laundry!
Ask the right questions
Good Questions:
"What's you're name?"
"What do you do?"
"Who do you work for?"
Bad Questions:
"If you're from Africa, why are you white?"
....just don't ever ask someone why they're white, ok?
Sleep When You're Dead
It's true, in any competitive industry you will get no sleep. So take this as your fair warning, if you ever see yourself making it in this business invest in a good eye cream and lots of Red Bull because any form of rest simply will not happen.
Previous
Next
BEGIN