Photo: WeHeartIt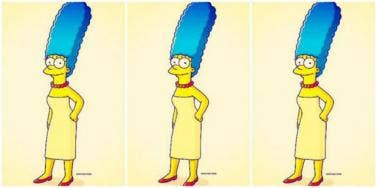 And we're not talking about the Joan Cleavers of the television world — we like 'em feisty.
I was catching up on a little Friday Night Lights last night (thank you, Netflix) and old Tami Taylor (Connie Britton) was being a wee bit manipulative. And I thought, "Why is TV's best wife, mother, and principal giving beleaguered Coach Taylor such a hard time of it?" Obviously, she was trying to get her way.
In addition to giving me a greater appreciation for the show's subtly, it makes me remember that in real life, good wives (and husbands, boyfriends, fiancés, etc) sometimes pull some shady business.
And that got me thinking, who are the best wives currently on TV — from attractiveness and sass, to levelheadedness and loyalty are all taken into account (the order is only general). We should mention that this was a tough decision and there were some fine ladies to pick from, but we couldn't pick them all. So, first, honorable mentions go to ...
Skylar White (Anna Gunn, Breaking Bad): Meh! I think I would've wanted to see more of her.
Betty Draper (January Jones, Mad Men): She needed to stick up for herself in a more constructive ways.
Anne Archibald (Francie Swift, Gossip Girl): Not that I really watched that show.
1. Mellie Grant (Bellamy Young, Scandal)
While Mellie is far from 100 percent innocent, she has always been loyal to Fitz so much so, that she allowed her husband to keep screwing around with his mistress. She's the epitome of patriotism — the white collar ride or die.
2. Barb Henrickson (Jeanne Tripplehorn, Big Love)
Being Bill Henrickson's first wife was a big responsibility, one that Barb took on with great relish (and so-so mustard, buh-dum-pah!). Despite being disowned by her family for her getting into the polygamy racket, she is the glue that held the Henricksons together and kept Bill from making (some) bad decisions.
3. Carla Turk (Judy Reyes, Scrubs)
The head nurse at Sacred Heart was quite the busybody, but she always has her friends' best interests at heart. This was especially the case with husband, Chris Turk. They shared a friendly antagonism that kept the other from getting a big head.
4. Tina Kennard (Laurel Holloman, The L Word)
Perhaps, this is a teensy bit of a controversial choice but Tina deserved a second look. Fine, she lurked around some shady territories, but she always did the right thing ... in the end. OK, her relationship with Bette Porter was somewhat co-dependent, but by the end of every season they wound up back where they belong: with each other.
5. Ella Payne (Cassandra Davis, House Of Payne)
Like a handful of the ladies on this list, Ella has near-infinite patience and the ability to hold things together despite her family's hijinx. She's the voice of reason that keeps Curtis Payne from doing anything too rash.
6. Melanie Clayton Briggs (Erinn Hayes, Worst Week)
Sure, this show was still in its first season (when I made the analysis), but it is hilarious. Anyone who can see past Sam Briggs', um, inability to do anything right despite his best intentions is automatically a nice person. But, the tender moments they shared make even us viewers see past his outer doofus.
7. Tasha St. Patrick (Naturi Naughton, Power)
Tasha has been with Ghost for the longest ride ever, and even when their journey proved to become a little turned around (ahm, his cheating), she supported him throughout it all. Although, I'm not the fondest of her being blinding by the bling and how it's impairing their marriage, I think she does the best she can with what she knows.
8. Lily Aldrin (Alyson Hannigan, How I Met Your Mother)
Lily was so sweet, spendthrift wife of HIMYM's resident galoot, Marshall Erikson. Like Hannigan's character from the American Pie series, I sensed that Lily was pretty adventurous (sexually) and possibly bicurious (also sexually). Unfortunately, she chewed her food loudly. Gross.
9. Molly Blane (Regina Taylor, The Unit)
As the wife of soldier Jonas Blane, Molly had two main jobs, keep him sane and help the rest of The Unit's wives and families adjust. She performed both tasks with aplomb and enthusiasm. While the events of the show are highly sensational, she manages to give a tiny glimpse into what real-life military spouses go through everyday. On the downside, she's not great with money.
10. Tara Gregson (Toni Collette, United States Of Tara)
Tara Gregson is a loyal (and sexy) wife. She and husband Max would've been well over the 20 year bump, with their two sweet kids. Her only flaw (if you can call it that) was her multiple personality disorder. To be fair, at least one, Alice, of them was the superior homemaker to Tara herself. And, there's something sexy about that teenage one.
11. Meredith Grey (Ellen Pompeo, Grey's Anatomy)
She wasn't always a ray of sunshine but Meredith and McDreamy together gave us all hope for new chances, after all that they went through. This post-it pledged marriage was more authentic than any traditional one. No matter what Meredith was going through, she always found her way back to the big picture within their relationship even after his untimely death.
12. Cookie Lyon (Taraji P. Henson, Empire)
OK. I'm probably not the first person to include Cookie Lyon. While the show maybe doesn't explicitly say it, you know she did that bid in the slammer for Lucius. While they may be divorced in the eyes of the law, she will always be the lioness who protects that pride. Even when she works at seemingly cross-purposes, you know that she's only interested in what's best for her boys and their father. Hopefully, Taraji P. Henson's Cookie will get rewarded by the Emmy committee for her portrayal of a powerhouse of a wife, mother and force of nature in the years to come.
13. Marge Simpson (Julie Kavner, The Simpsons)
Marge is the prototype of the infinitely patient, love-and-goodwill-shall-conquer-all wife. Despite having a nervous breakdown, she usually tolerates Homer's loutishness with the secret knowledge that he's a wonderful guy on the inside. The quote, "Most women will tell you that you're a fool to think you can change a man. But, those women are quitters," epitomizes her general sense of marriage (to Homer).
14. Tami Taylor (Connie Britton, Friday Night Lights)
You probably knew this was coming, but Tami Taylor is really outstanding. And, it's not just her ability to support Dillon's Coach Eric Taylor, but also she's capable of getting the support that she needs in return — the support that makes her such a great wife. If they get divorced (or cheat), I'm throwing my TV through a window.
Kathryn Kennish (Lea Thompson, Switched At Birth)
On the outside she may seem like your typical, cookie baking housewife but on the outside she's so much more than that. She's the backbone and heart of her family, through it all — even the switch of her daughter. She's a team player, a real champion.
Previous
Next
BEGIN