Photo: IMDb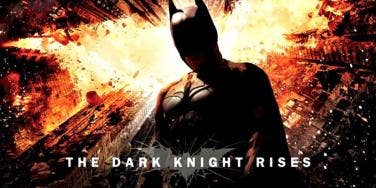 These movie titles will make you do a double-take.
Movies are no stranger to the double entendre, so is it any surprise we can find so many of them in the title?
Maybe we just see what we want to see. But still, how can you not see the title Snatch and not giggle quietly to yourself? And if laughing at The Iron Giant is wrong, then I don't want to be right.
It's a fun party game, too. Or, even when you just cozy up next to your significant other on the couch ready for some Netflix.
How many innocent titles can you sexualize with a little creativity? Probably all of them if you try hard enough.
But don't worry, we've done the leg work for you, if you just want the answers served up on a silver platter. Here are 14 movies that make us scratch our head and wonder if there's a porn out there somewhere by the same title.
1. The Iron Giant
No subtlety to be found here. Although iron sounds painful. Bring lots of lube.
2. What's Eating Gilbert Grape
The fact that it's "what's" eating him and not "who" makes me wonder about the possible fetishes this could fall under.
3. Gone in 60 Seconds
Minutemen — heroic warriors of the American Revolution, or the worst lay you've ever had, depending on the context.
4. Snatch
If this one doesn't immediately connect, you're so sweet and innocent I couldn't imagine you possibly landing on this article intentionally. Why don't you take a trip to urbandictionary.com and do a little searching?
5. The Fast and the Furious
This definitely wouldn't be the sort of soft-focus, not-really-doing-it porno they show after dark on Cinemax and Showtime. It would be the opposite of that.
6. Scream
Sometimes you get really into it, and if you have thin walls, the neighbors just have to deal with it.
7. There Will Be Blood
If you cringed a little at this one, don't worry; you're not alone. But that's part of the fun, right?
8. How to Train Your Dragon
Everyone could use a few tips and tricks, and this how-to video is just the ticket!
9. Toy Story
Bringing toys in the bedroom is a surefire way to turn up the heat and give him a "Woody." To infinity, and beyond!
10. Free Willy
If you love something, set it free. That includes Willy of all forms and definitions.
11. Deep Impact
I hope you're into the rougher stuff, because this one isn't pulling any punches.
12. The Dark Knight Rises
I just want to know who's the Bat Cave in this scenario.
13. Pacific Rim
Welp, there's no delicate way to put this one (that's what she said).
14. Blow
No cutesy puns here. What you see is what you get.
Previous
Next
BEGIN