Photo: whisper.sh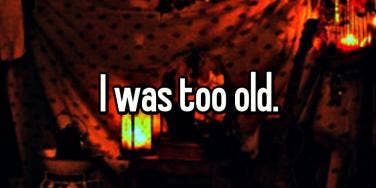 Love hurts.
There are times when you feel like you're going to burst if you don't let something out. Maybe it's about your ex, or maybe it's the things you find annoying about your friends.
You learned the hard way that when you say something to the wrong people (or even the right people) at the wrong time, there are repercussions.
Whisper is an online community that lets users post their secrets, feelings, and opinions anonymously without consequence. The topics include anything from couples revealing the awkward topics they don't talk about to the reasons people were dumped.
It's cathartic to express how you feel, especially if you think it could come back and bite you on the butt if the wrong people knew it was you saying it. It's also fun to read what other people write.
Whisper gives you the freedom to share via social media without being social. In these cases, anonymous posters explain the reasons why their relationships ended in a breakup:
1. Having a passive approach to relationships
You don't want to be with someone who thrives in chaos.
2. Trust issues
Don't create trust issues that you can't handle.
3. Deflecting insecurities
Not a bad person, just not the right person.
4. Detaching from social media
Any excuse to break up will do.
5. Being too old
Ouch. Some reasons cut deep.
6. Forgetting the disadvantages to an open relationship
7. Staying hung up on the ghosts of exes past
Like a stubborn stain, memories of an ex can be difficult to remove.
9. Differing religious beliefs
There are just some things that are non-negotiable.
10. Depression drove a wedge between the relationship
If someone can't handle you at your worst, they don't deserve you at your best.
11. Twisting the message
Space is good in any relationship, but twisting words isn't.
Previous
Next
BEGIN