Photo: Instagram — 3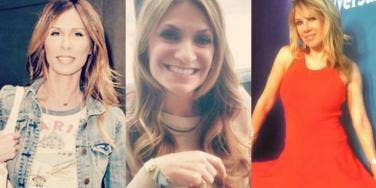 They do keep it REAL.
'The Real Housewives' franchise is a pop culture phenomenon that we just CAN'T stop watching. We can't get enough of middle-aged, wealthy women yelling at each other over mind-numbing (possibly created by producers) drama — especially the table flips.
While there are now five cities in the domestic 'Real Housewives' bubble — Orange County (the original), Beverly Hills, Atlanta, New Jersey and New York — New York has evolved to another level, complete with a Princess, a Countess and a Skinnygirl. Can you say reality TV gold?
And, we have to say, the Real Housewives of New York ladies' taglines during the intro to each episode MAKE it.
We have to give them credit because, despite the drama, their taglines can be quite inspiration. (Well, some of them can be.) It must be all that New York high society wisdom ...
There are the quotes you'd expect like Sonja's, "I have a taste for luxury, and luxury has a taste for me," or The Countess', "I never feel guilty about being privileged." But then there are the ones that take you by surprise — the ones that are true #inspo.
These are the five 'Real Housewives of New York' taglines that inspired us most:
1. Carole Radziwill
"If you're going to talk about me behind my back, at least check out my great a**."
— Season 6
2. Heather Thomson
"I'm stronger than anything in my way. Holla!"
— Season 7
3. Ramona Singer
"I'm not afraid to say what everyone else is thinking."
— Season 5
4. Kelly Bensimon
"I'm living the American Dream, one mistake at a time."
— Season 4
5. Alex McCord
"I've always had opinions, but now people know it."
— Season 4
Previous
Next
BEGIN