SAY IT AIN'T SO!
Miranda Lambert and Blake Shelton pretty much shattered our hearts when they announced today that they're divorcing. And they weren't getting wishy-washy about their split, either: Their divorce was finalized within hours of their initial divorce announcement, thanks to publicists who are good at keeping secrets and what seems like an iron-clad prenup. (The fact that the couple didn't have kids or the subsequent custody battle that comes with them probably played a role in the speediness, too.)
Though there were rumors of Blake Shelton having a wandering eye pretty much forever, People claims that those tall tales are completely false and that he never, ever stepped out on Lambert. However, if you look at the timeline of Shelton's first marriage to his meeting Lambert, he may well have stepped out on his first wife with her ... and, well, there's that whole adage of "If he'll cheat with you, he'll cheat on you."
Of course, that doesn't make the end of their marriage any less brutal for the rest of us. After 10 years together, the couple released a joint statement about their split. "This is not the future we envisioned," Shelton and Lambert's reps wrote. "And it is with heavy hearts that we move forward separately. We are real people, with real lives, with real families, friends, and colleagues. Therefore, we kindly ask for privacy and compassion concerning this very personal matter."
Fair enough. Now if you'll excuse us, we're going to sob to "Over You" now.
When we heard the news about Blake Shelton and Miranda Lambert getting a divorce, we were just like ...
Photo: Giphy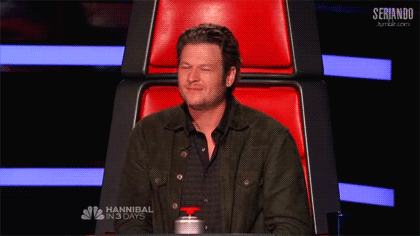 They were just so cute together.
Photo: Giphy
And now we're all like this.
Photo: Giphy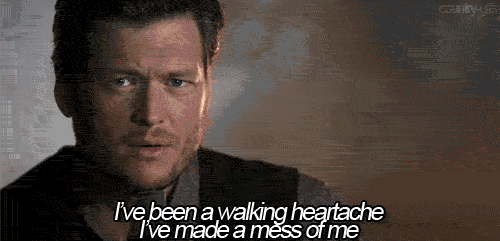 They had not just romance, but also friendship.
Photo: Giphy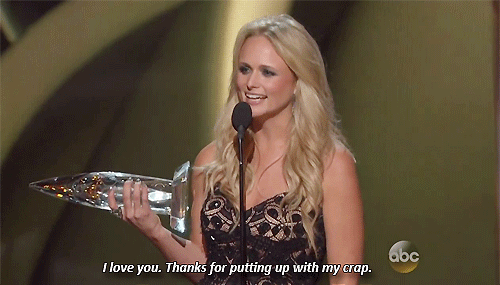 And a playful one. You know Miranda didn't put up with his crap either!
Photo: Giphy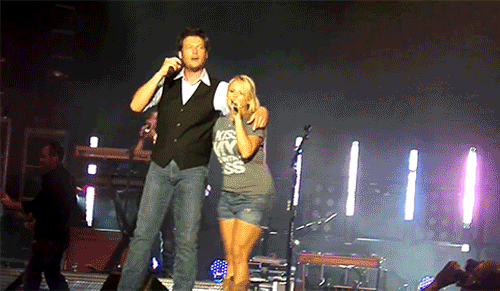 What — or who — could have come between them?
Maybe it was communication issue.
Photo: Giphy
Now we're just trying to cope.
Photo: Giphy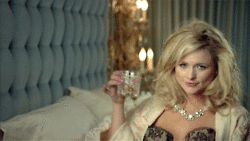 And we have so little hope left.
Photo: Giphy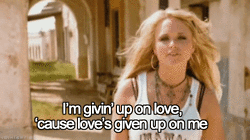 We're just going to start hating everyone to make this ... and life ... easier to process. Ugh.
Photo: Giphy