Photo: PR Photos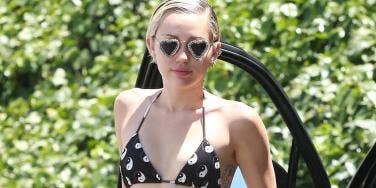 Curvy, petite, beautiful. Can you guess what these celebs weigh?
Asking a woman what she weighs is not really a polite question and many women won't discuss it, even when prompted ... and understandably so. But that's due to the fact that the subject is often inconsequential in the grand scheme of life as we know it.
Weight, like age, really is just a number and all that matters is how you feel! If you are healthy and if you are happy, then who cares about a couple of numbers on a scale, right? That said, several celebs, of the busty, curvy, petite, and tall variety, were not shy about discussing or revealing their weight in the media and in interviews. More power to 'em.
While some of these numbers may be outdated at this point, since weight can fluctuate on a daily or even weekly basis, it's refreshing that some stars aren't bound by the tyranny of their weight and aren't afraid to discuss numbers when chatting with the press. It should remind all women and men that weight is really of little consequence.
Katy Perry, Miley Cyrus, Zoe Saldana, Jordin Sparks, and a host of their peers have gone on record and dropped digits regarding their weight in a totally non-objectifying way. Can you guess? Let's scroll through and find out.
1. Zoe Saldana
When Zoe Saldana covered Allure magazine, the tag was "115 lbs. of grit and heartache." Revealing her weight caused a lot of backlash. But she handled it with grace and class, saying she was being honest, that this is her size and she can't control it, and that she thinks her ballet background had something to do with it. So, really, what was the big deal to begin with? She was truthful and she is petite.
9. Kim Kardashian
The queen of the curves! Kim Kardashian has an amazing body and she is an inspo to girls with kurves everywhere. She supposedly said that her weight is 125, which was revealed in a 2014 ep of her reality show KUWTK.
8. Blake Lively
The tall, blonde stunner, who gave birth to her first daughter James late last year, is said to weight about 130 pounds.
7. Kate Middleton
The insanely stylish royal supposedly weighs 118 lbs., according to various reports in the British media, which follows her every single move.
6. Katy Perry
Katy Perry, famous for her amazing, bodacious boobies told ELLE that she normally weighs 130 pounds and that she is super comfortable with that number. We can't argue with her; she looks incredible. Granted, it was back in 2011 when she made this reveal, but she pretty much looks very similar since then in terms of body shape. Va-va-va-vooooom!
5. Taylor Swift
Taylor Swift has a model's height, so she has plenty of places to put her pounds. Swift reportedly tips the scales at 120 lbs, which sounds about right, given her tall and thin frame.
4. Miley Cyrus
Miley Cyrus' magic number is 108. The singer, actress, wild child and advocate for homeless youth admitted as much in her Rolling Stone cover story.
4. Sofia Vergara
The voluptuous Colombian sexpot has the kind of curves that most girls would kill for. The actress is said to weigh in at a healthy 125 lbs.
3. Kourtney Kardashian
Kris Jenner's eldest daughter and mother-of-three supposedly admitted to being 115 lbs. on an episode of Keeping Up With The Kardashians. But other sources suggest she is around 95 lbs at times.
2. Mila Kunis
Mila Kunis, who is now mom to baby girl Wyatt with her longtime love Ashton Kutcher, reportedly shrunk to 95 lbs. for her role as a badass ballerina in Black Swan. However, sources claim the stunner is back up to her fighting weight of 115 lbs.
11. Jordin Sparks
The singer and former American Idol winner has slimmed down a bit since bursting onto the scene, which she documented with amazing Twitter photos. However, she revealed on the TODAY show that she weighs around 155-160 lbs. Gorgeous!
10. Beyonce
The singer subscribes to a mostly vegan diet nowadays. However, it was said that the curvy, flawless goddess weighs around 130 pounds. She said that she was at 195 when she birthed Blue Ivy and then dropped 65 pounds. Do the math!
Previous
Next
BEGIN