Pregnancy is a traumatic event on a woman's body. Yes, we're made to procreate in the hopes of keeping the species alive but when you're lugging around a gut full of something extra for nine months, it wrecks havoc. From the first bout of morning sickness to the last push of labor, the whole processing of pregnancy isn't easy … and women who go through it should get medals for such a feat.
Once the baby is born and the woman finally gets to enjoy the little stranger who had set up shop in her belly for so long, the body tries to recover. Over weeks and months, the stomach flattens out from what it was mid-pregnancy, but unless you're a celebrity with money for a trainer or plastic surgery, most post-baby bellies never quite look the same again.
This isn't a bad thing, of course, just a different thing.
We asked eight brave women to not only share their feelings about their post-baby bellies, but share a photo, too. Sans Photoshop or any other type of "corrective" application, here's what eight stomachs look like after birth.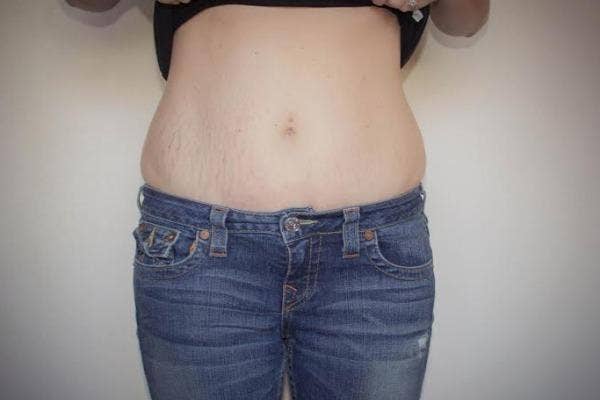 1. "I'm always looking around comparing myself."
"I feel disgusting and unworthy of wearing anything cute, including a swim suit to the beach. I am always looking around comparing myself to how I should look for a woman of 24."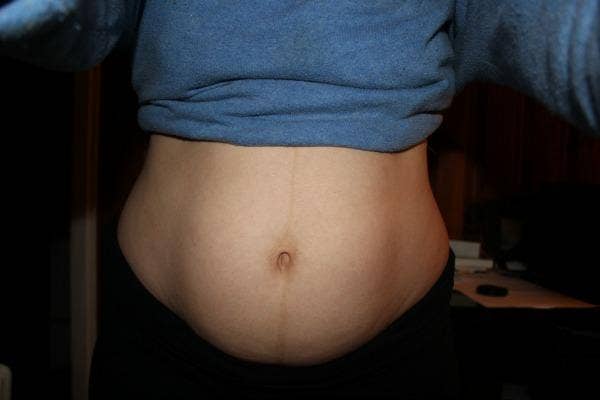 2."It's better to flaunt your baby bump instead of hiding it."
"Once I figured out that it's better to flaunt your baby bump instead of hiding it under clothes that conceal your shape, I felt beautiful during my pregnancy. At 7 months postpartum, I only recently stopped wearing maternity shirts. I'm learning how to dress in a way that makes me feel confident and still allows me to incorporate my signature style. It's been a process but I'm finally at a place where I'm happy with my reflection in the mirror."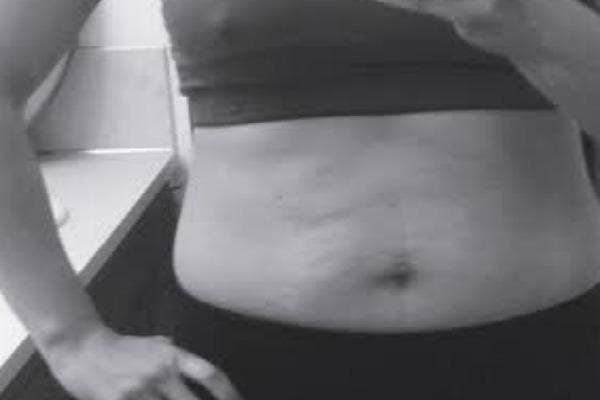 3. "I'm a million times more confident with it than I ever was."
"The ironic thing about my postpartum body at 145 pounds is that I'm a million times more confident with it than I ever was when I was 125 pounds and had no stretch marks. I never really appreciated my younger, more 'intact' body; I was always picking at the things that weren't ideal. Now I know the amazing things a body can do and even though it's not perfect, my body is a reminder of the beautiful life I helped create inside of me."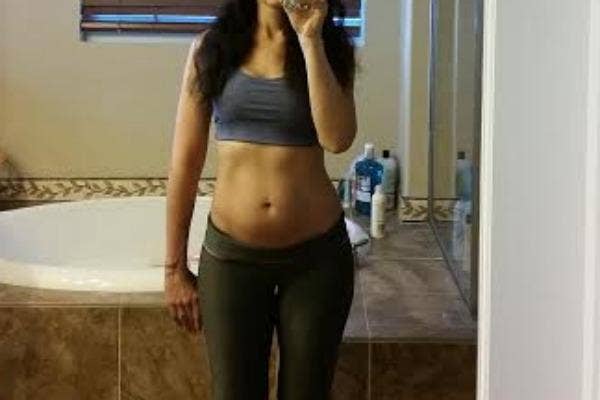 4. "It could be worse."
"All I can say is it could be worse."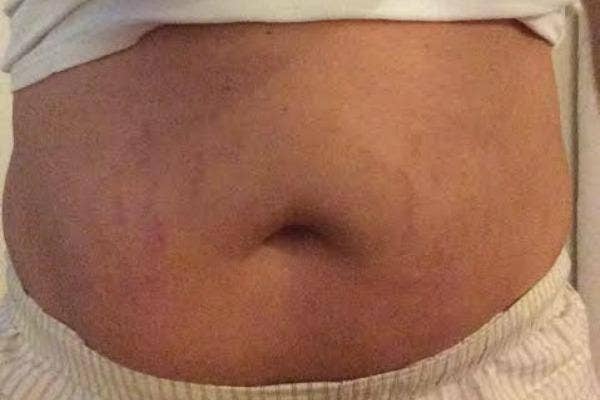 5. "I can't shake the stretch marks."
"I'd be able to handle my belly were it not for the stretch marks. I can work on the pudge but I can't shake the stretch marks and that makes extremely self-conscious about my body. It makes me long for days in my early 20s when I dared to call myself 'fat,' and I was so far from it."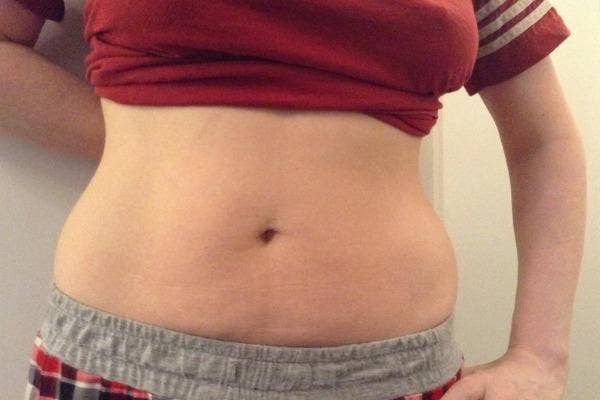 6. "It's different than it was before, but not by a lot."
"Even now that I have a bit of tone back and my stomach looks a lot like it used to when I'm standing up, it looks different in certain positions. Like if I lie down on my side, the middle of my stomach gets all wrinkly. There's just more skin, I guess. When I do a plank, if I look down I can see the skin hanging there. Because nobody has ever seen that but me, I think it's funny.
And my navel is a different shape. It used to be very vertical, but now it's horizontal, like a little frowning mouth. That distressed me greatly in the first few months after the baby, but now I'm like, 'It's a belly button; get some perspective.'
I wish I could say that since having a baby I had become very relaxed and Earth Mother-y and accepting about my changed stomach. 'This gave life!' and all that. But I'm not at all. I fret about my stomach as much as ever. Motherhood did not make me any less shallow, but I'm trying to keep it secret. I don't want the baby to grow up hearing me obsessing over my body."
7. "It's not my belly that went to crap..."
"It's not my belly that went to crap ― it's everything below it, like my thighs and butt."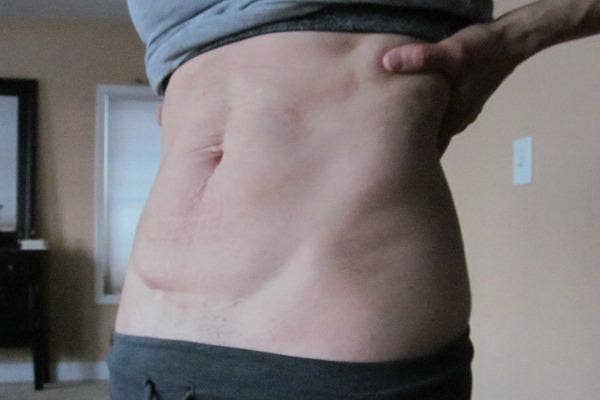 8. "Nothing will ever be the same."
"Mine's 'recovered' being a few years out, but nothing will ever be the same as it used to be without plastic surgery or Photoshop."
Previous
Next
BEGIN